Tao for Everyday Life: Using Tao to Stay Calm with Emileena Pedigo
•
Posted on February 23 2022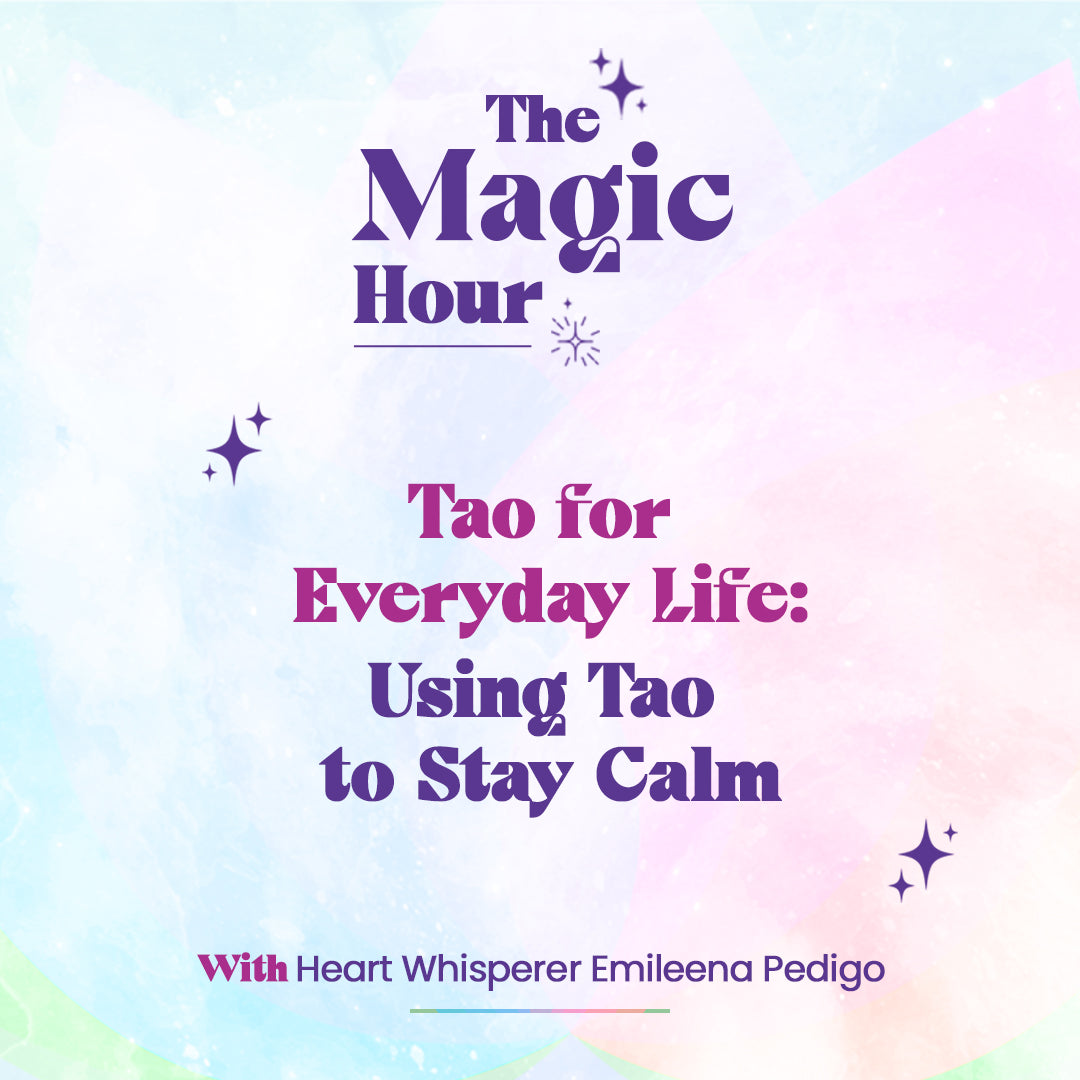 Welcome to another episode of the Magic Hour Podcast! We are super excited to have you with us on the show today. Tao expert Emileena Pedigo discusses Tao and how you can use it to bring calm into your life.
Despite growing up in Bay Area, California, during the dot.com and tech boom that birthed many Silicon Valley professionals, Emileena followed her passion for the arts, insisting on maintaining her own path in the creative industry. 
She started off in the NYC art scene producing an international theater festival, working with artists from around the world hungry to get their work into the theater capital of the world.
She worked with many award-winning producers on several Broadway shows. In the process, she found herself stuck inside a self-perpetuating system of exploitation, witnessing many artists losing the fight.  
She would have been lost as well if it hadn't been for a trip to a Peruvian ayahuasca retreat. When she returned, she discovered a solution that she believes belongs in the world: a paradigm shift that begins with one artist at a time. She calls it the sustainability cycle (exploration, inclusion, and evolution). This is her art.
Emileena Pedigo went on to found "Show Goes On Productions," where she helps artists and creatives find connection and sustainability in their lives using the practice of Tao. 
In this podcast episode, Emileena shares her life-altering experience in Peru and how it helped her connect deeply with the Tao religion. She shares how Tao has helped her maintain balance, relieve stress, and ultimately live a life of gratitude and how you, too, can find peace and balance with religion. 
Her book "ANOTHERWAY" compassionately dissects the exploited artist to build sustainability in the arts.
Ready to live a sustainable life? Then don't miss this episode!

What you'll learn:
What exactly is Taoism?
Combating ego and finding balance with Tao. 
Understanding the concept of the simulation theory. 
The importance of energy cleansing to the body, soul, and spirit.
What is the mirror effect? 

Learn more about The Show Goes On Productions here


Check out My Little Magic Shop on Instagram  and on our  website