Astro Alert: New Moon in Gemini Incoming
•
Posted on May 27 2022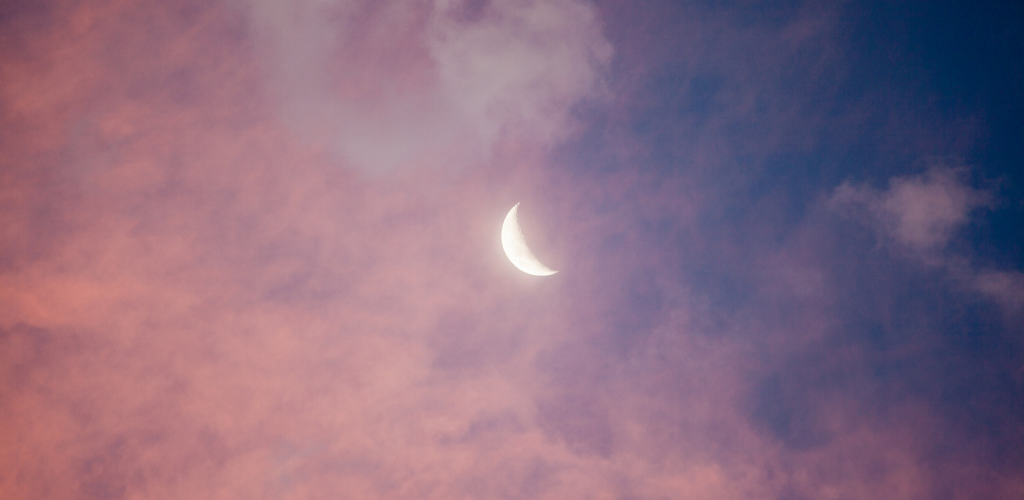 The Gemini New Moon on the 30th marks a new beginning in the area of communication and learning. With Mercury still retrograde, we might need to tie up loose ends before a new start or we might re-embark on a journey of knowledge or communication that we've taken before. We're coming out of a powerful Eclipse season, so a time of increased clarity will follow soon.
New Moon in Gemini:
May 30
The first New Moon after this spring's Eclipse season is a light and playful one and it takes place in the curious sign of Gemini, opening up a new chapter where learning, making connections, and sharing insights are the main themes. How are you shaping up as a student, teacher, or communicator? What new journeys of knowledge and exploration are you being called to embark on? Look at the house ruled by Gemini in your natal chart and set your intentions with a curious heart and a beginner's mind: it's time for a new start and a fresh perspective on life.
Usually, a New Moon in Gemini can manifest as a new beginning in learning (for example, the opportunity to participate in a course or training or an encounter with an interesting book or podcast) or communication (in activities linked to teaching, writing, speaking, journalism, media, or transactions). However, Mercury, the ruler of Gemini, is retrograde until June 3, infusing this New Moon with a slower, more intuitive type of energy: what is starting now can carry echoes from the past or it can take a longer while to manifest. 
For example, some of us might return to a course, a field of study, a hobby, or a communication-related job from the past, while others might go through a time of reflection and reconsideration in these areas. With Mercury retrograde in the pragmatic sign of Taurus, material considerations (finances, resources) and personal values can be particularly important in our process. 
At the same time, this realistic focus is balanced out by a supportive sextile between the New Moon and the Mars-Jupiter conjunction in Aries, an aspect that can energize us with an extra dose of passion and adaptability and bring opportunities for learning and action. We're likely to see life as a fun challenge at this time and we're encouraged to take risks and engage our playful side, cultivating a healthy expression of our masculinity (regardless of gender). How about setting your New Moon intentions according to what sparks enthusiasm and makes you laugh? Life doesn't need to be heavy or difficult at this time: we're more likely to move forward if we focus on what makes us feel good.
Adaptability and movement make up the essence of Gemini; the conjunction between Mars, the planet of instinct and action, and Jupiter, the planet of growth and abundance, only serves to highlight our need to be in motion and to act in expansive ways at this time. The Sabian Symbol of the New Moon is "An airplane performing a nosedive": an image of courage, the power to defy consequences, but also a challenge to look before we leap and to find solutions during highly charged moments. We can grow through channeling the extra energy of Gemini and Aries, two of the most dynamic zodiac signs, and tolerating the typical New Moon uncertainty until the waxing moon and Mercury direct support the manifestation of our intentions.
Those of us with strong Gemini, Virgo, Sagittarius, or Pisces energy will feel the influence of this New Moon the most (especially if there are planets or points around the 9th degree of these signs), but all of us are stepping into a new chapter – and integrating old energies – in the life area ruled by Gemini in the birth chart.
New Moon Journal Prompts:
What do I want to learn in the following six months and where am I being called to share my ideas with others?

What sparks passion and curiosity in my life and what choices support me to channel my energy in a meaningful way?

Where am I encouraged to revisit and integrate the past and to find intuitive solutions to practical problems?
Check Out Your FREE Monthly Horoscopes

 

Here

 

To See How The New Moon In Gemini Will Affect You!