Angelic Crystal Healing: Crystals, Angels, and Energy Healing with Heart Whisperer Estelle Bingham
•
Posted on February 09 2022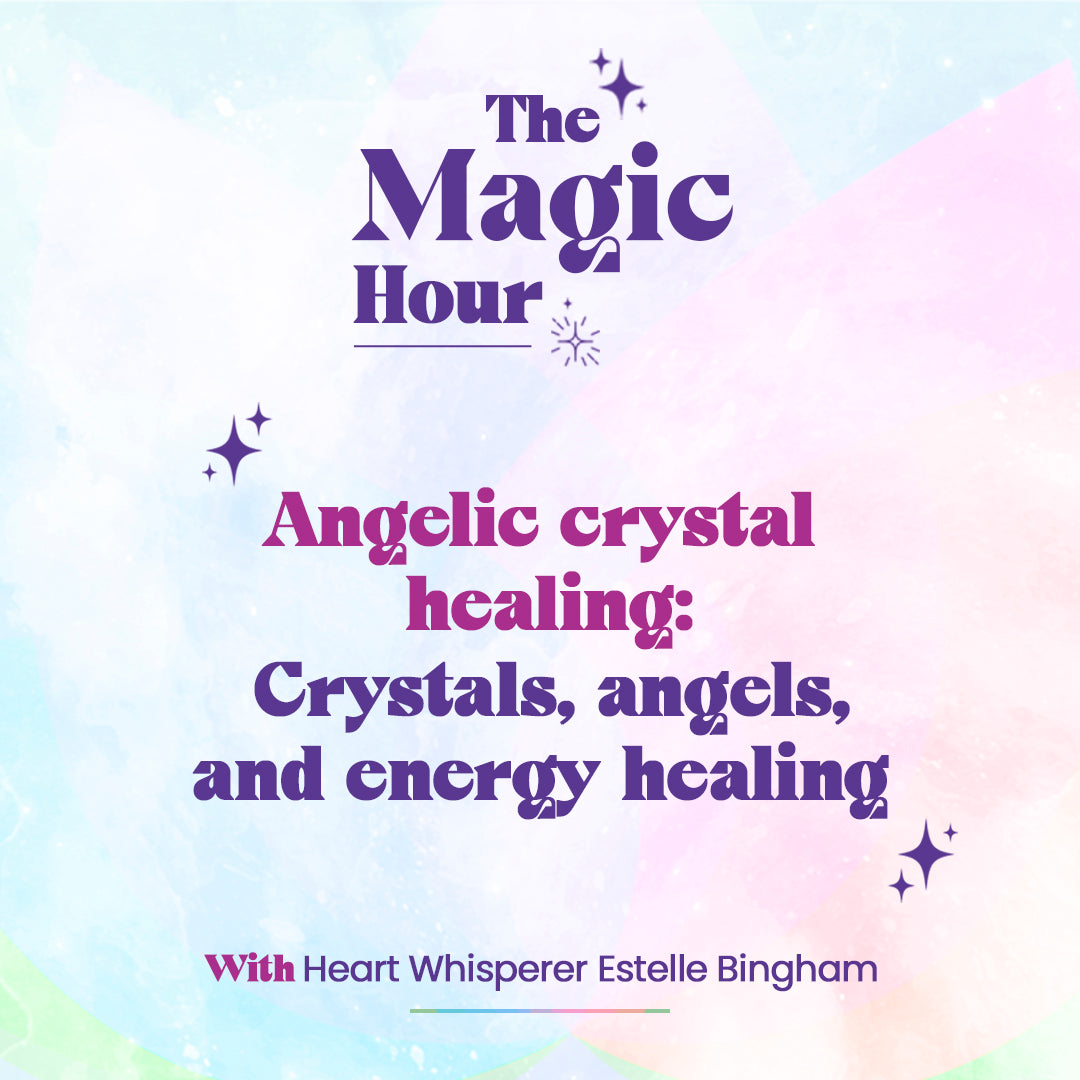 Hello Magic Makers! Welcome to another episode of the Magic Hour Podcast! 
Today's guest on the podcast is Heart Whisperer, Energy Healer, Holistic Therapist, and Heart Healer Estelle Bingham. 
Estelle is a fourth-generation psychic who has been meditating since she was six years old and has learned TM (transcendental meditation). The journey of the soul has always been a part of her life. 
She is an experienced psychic with over 20 years of experience supporting people in finding love, connection, and purpose. 
She is also dedicated to helping others in their healing, expression of truth, and acceptance and embodiment of their true joy and potential.
On this episode of the Magic Hour Podcast, Estelle talks with our host, Shereen Campbell, about divine femininity, energy healing, angelic crystal healing, and how we as adults can find our inner child to activate the survival energy within us.  
If you've been feeling like certain blocks are limiting you in life and you need to activate your body's subtle energy systems, then you don't want to miss this episode! 
Estelle draws into her decades of experience in energy healing to give a detailed explanation of using transcendental meditation and other techniques to receive angelic crystal healing. Furthermore, she shares insights on her personal journey into becoming an Energy Healer, Psychic, and Heart Whisperer and how you, too, can activate the divine feminity and psychic potential in you.  
Ready for a life-transforming experience? Then dive into this episode! 
Things You'll Learn:
What are the effective types of meditation techniques?

Soul imprints and reincarnation 

The power of manifestation

How to access your divine feminity and vulnerability 
 Find out more about Estelle on her Website and Instagram!
Check out My Little Magic Shop on Instagram  and on our  website.