The Sun in Libra
•
Posted on September 03 2022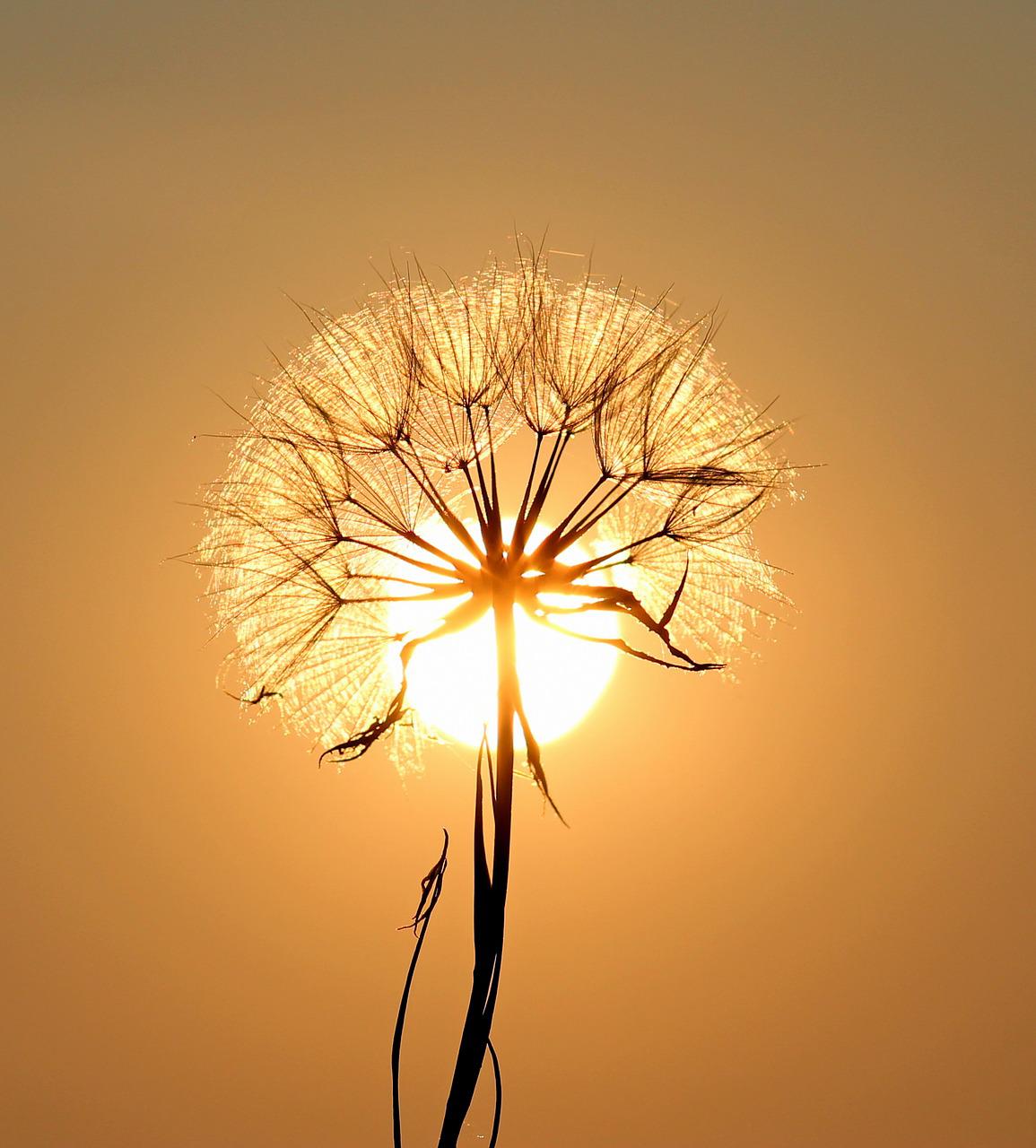 Dear Magic Makers, September merges the analytical energy of Virgo with that of harmony-seeking Libra, with Mercury retrograde acting as a bridge between the two signs. The quest for meaning & perfection, alongside the search for balance in relationships, can mark our personal and collective journey this month. Let's find out more…
The Sun in Libra:
September 22 – October 23
The Autumn Equinox marks the beginning of Libra season, a month that highlights our need for connection and equilibrium. Night and day are in perfect balance during the Equinox, and Libra's evolutionary purpose is linked to this dynamic: her aim is to find the middle ground between self and others. She is here to nurture temperance and inner calm in a world that is constantly seeking and offering new sources of stimulation.
If Virgo season helped us focus on our work schedule and our health routines, Libra marks a time for pleasure and connection. Ruled by Venus, the planet of love and beauty, this graceful sign favors dating, social and cultural events, and beauty routines, supporting us to take extra care of ourselves and create more contexts for sharing ideas, experiences, and energy with others. 
Because Libra is all about balance, especially in relationships, this month might help us realize if we need to reach out to others or focus on our needs more. At its best, this sign is affable, diplomatic, and ready to connect with others in meaningful ways. Its shadow? A tendency to get lost in mirrors: other people's opinions, the validation of a lover, or the confusion of being aware of multiple perspectives and choosing none. 
How do you integrate other people's view of you without losing yourself in the process? How can you give and receive equally in your connections? These can be questions to guide you through Libra season, a time when your social life and your love life can go through a major upgrade, especially if you have strong Aries, Cancer, Libra, or Capricorn energy in the birth chart.
Because Libra is an air sign, it supports intellectual pursuits and a focus on social harmony and compromise. Before getting into deep, emotional conversations, we're supported to take the pulse of the room and make efforts to know the minds and the interests of others from a reasonable distance. Libra can learn a lot from her interactions: this experiential knowledge of being seen and mirrored by another can be our most valuable resource this month.
Key dates for this year's Libra season:
September 26. This day can help us expand our social circle; many of us could meet a teacher, a guide, or someone who inspires us to see the world differently. As a challenge, stay mindful of excess of any kind: we might be tempted to overgive or overestimate our abilities.
October 12. Mark this day in your calendar: it's a great time for negotiations, contracts, long-term commitments, and career progress. We can easily interact with authority figures and institutions and we can receive recognition for our hard work. Effort is required, but the results are worth it.
October 18. This is a great day to launch a new project, take the initiative, and speak up for what you believe in. We'll find it easy to be assertive, but not forceful, and we'll be able to channel an extra dose of energy and passion into our projects.
October 19. This day can bring difficult interactions with authority figures or struggles linked to our inner critic. We've got the opportunity to do meaningful inner work as we notice subconscious patterns and fears that might be guiding us. The focus is on nurturing healthy expressions of power.
October 22. This is another day to remember: it's one of the best times of the year for love, relationships, pleasure, and creativity! Whether you're going on a date, enjoying quality time with friends, exploring beautiful places in your city, or pampering yourself, make the most of this day by focusing on what brings you joy and pleasure. 
In love, Libra season can bring an extra dose of passion for Gemini, while Aries can have a chance to meet someone new or make a commitment. For Virgo and Pisces, the focus is on finances this month, while Capricorn is in the spotlight and benefits from extra support in the professional area. Taurus and Scorpio will focus on healing, while Cancer experiences one of the most introverted months of the year, a time to retreat and seek empathy and comfort. 
Finally, Leo and Aquarius are going through a month of socializing and learning, while Sagittarius can meet new people and thrive in group settings this Libra season. Last, but not least, if you're a Libra, you know what's next: it's your season to shine and celebrate what makes you stand out from the crowd!
KEY DATES FOR VENUS IN VIRGO:
September 16: Today, sensitive Venus clashes with dynamic Mars, bringing possible tensions in our relationships. This is a time to express our desires in loving ways: those who usually follow their own rhythm are prompted to compromise more, while those who focus more on others are challenged to be assertive about their needs. Stay mindful of your words and be willing to work things out through honest conversation.
September 20: This is a great day for spicing up our routines or welcoming change at the workplace. Teamwork and collaboration can lead to innovative ideas. An opportunity to do something different can bring an expansion of our personal freedom. This is not a day to act in the same way and expect different results: dare to color outside the lines!
September 24: If you've been wearing rose-colored glasses in your relationships, this day can tempt you to amplify an illusion and challenge you to see things as they are. Themes around devotion and sacrifice can be active at this time: it's up to us to tell the difference between someone who deserves our dedication and someone who isn't showing up authentically in a relationship. On the bright side, this is a great day for spiritual and artistic pursuits: our intuition and inspiration can be off the charts!
September 26: This is a transformative day that amps up passion, prompting us to seek intimacy, ask soul-searching questions, and go beyond appearances in our relationships. Beyond love, it's also a great day for laser-sharp focus in the projects and activities that excite us. A powerful aspect between Venus, the planet of relationships & harmony, and Mercury, the planet of logic & conversation, can bring success in negotiations or important discussions. 
Those of us with strong Gemini, Virgo, Sagittarius, or Pisces energy feel the influence of this transit the most, but all of us are supported to embrace simplicity and nurture devotion in the life area ruled by Virgo in the birth chart.
Venus in Libra:
September 29 – October 23 
After her careful dance through introverted Virgo, Venus enters her home sign, Libra, on September 29. This is the season of soft lights, candlelit dinners, art museums, and poetry: beauty goddess Venus feels at home in balance-seeking Libra, a sign that knows how to enjoy the best in life. What does beauty mean to you and how can you appreciate it or bring more of it into the world in the following weeks? 
In the sign of relationships, Venus can take on the role of a matchmaker this month: especially for Libra, Aries, and Gemini, it can be a great time for romance. Those of us who are single have better chances of meeting someone new or getting close to a crush, while those who are in a relationship can benefit from  planning romantic dates and nurturing the connection with extra care and affection. In short, love is on our minds during this transit, and the cosmic vibes are fully backing us up!
Beyond favoring connection and intimacy, Venus in Libra supports us to feel attractive and inspired. Some of us might focus on beauty rituals or update their wardrobe, while others might spin a new creative project or visit an art expo. Because the focus is on bringing more pleasure and balance in our lives, Venus in Libra can be a breath of fresh air during this crazy year. 
Key dates for Venus in Libra:
October 1. Summer might be over, but love is still in the air – this day is great for meeting someone new, having fun with your partner, or immersing yourself in a creative hobby. Plan something relaxing or, if you can, take the entire day off: not many of us will be thinking of work at this time. As a challenge, avoid excess or unrealistic promises in love today.
October 14. Today is great for business meetings, formal occasions, and career progress: we can easily combine responsibility with pleasure and some of us can receive help from an expert or an authority figure. A relationship can reach a new level of commitment.
October 18. When Venus, the planet of romance and creativity, forms a flowing aspect with Mars, the planet of desire and manifestation, we can grow through intimacy, passion, and creative self-expression. Feminine and masculine energies are in harmony today, giving us a boost of vitality and supporting balanced interactions. 
October 20. Today's energy is transformative for our relationships. On the bright side, we can enjoy an extra dose of passion & intensity and we can grow through being vulnerable with those we trust. As a challenge, we might get easily triggered in relationships, especially in situations where we fear abandonment, rejection, or betrayal. We're supported to dance with our shadows and focus on emotional and relational healing today.
Check Out Your

 

FREE Monthly Horoscopes

 

And See How The Sun In Libra Will Affect You!