Astro Alert: Mercury Retrograde In Libra
•
Posted on September 01 2022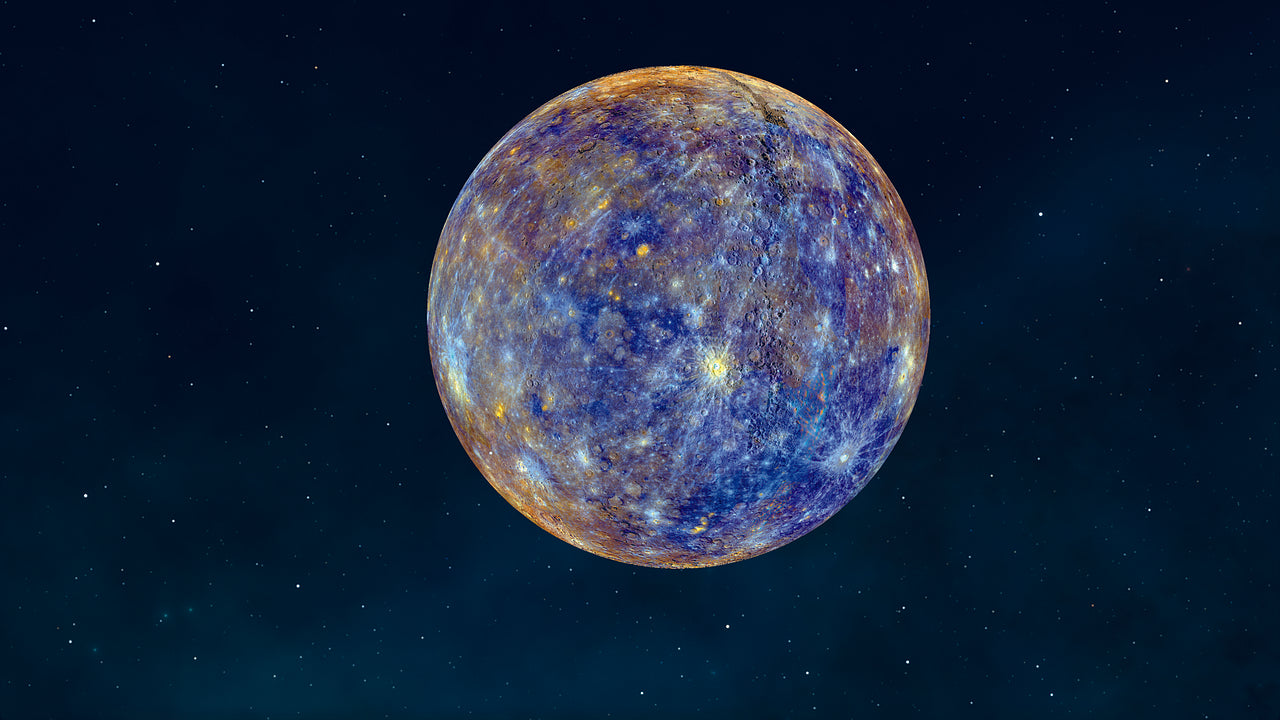 Dear Magic Makers, September merges the analytical energy of Virgo with that of harmony-seeking Libra, with Mercury retrograde acting as a bridge between the two signs. The quest for meaning & perfection, alongside the search for balance in relationships, can mark our personal and collective journey this month. Let's find out more…
MERCURY RETROGRADE:
SEPTEMBER 9 – October 22
In September, Mercury retrogrades for the third time this year, targeting our relationships & contracts (Mercury in Libra), as well as our work, routines, and thought patterns (Mercury in Virgo). We're given a chance to go back to the drawing board, solve old issues, and integrate deeper insights in these areas. 
There's a reason for the tech, communication, or transport problems triggered by Mercury retrograde: we're being called to improve what no longer works before we start something new… and encouraged to take a break from external distractions, nurturing a quiet inner space instead. 
Our reality might be defined by multitasking, a fast pace at work, and constant stimulation in the online environment, but Mercury retrograde prompts us to notice how our nervous systems are feeling about all of this & perhaps choose, in the following weeks, to notice our go-to reactions and take a step in a different direction. 
The Universe is making it easy for us by slowing down the pace (especially in activities that involve communication or technology) and prompting us to communicate slowly & mindfully so we can avoid confusion. If Mercury direct embodies the yang energy of an active and curious mind, Mercury retrograde supports us with the yin energy of introspection and integration.
MERCURY RETROGADE IN LIBRA :
SEPTEMBER 9 - SEPTEMBER 23
Mercury retrograde in the sign of relationships and partnerships shines a light on our attachment style and our relationship needs, prompting us to make connections between the past and the present. These are two weeks when we might feel nostalgic about a past relationship or even run into an old flame, either to tie up loose ends or to rewrite our story. 
As usual, Mercury retrograde asks us to be cautious about returning to the past. This transit is similar to a spring cleaning session in our relationships: even if that old Chinese porcelain might awaken your nostalgia, you need to ask yourself if, at the end of the day, it still has a place in your home (and your heart). 
Libra is governed by Venus, the planet that rules our resources and values. Does this person or situation from the past still spark joy? Does it bring harmony, does it mirror you in helpful ways, and is there still a functional bridge between you? When Mercury goes direct, the answers might be clearer. 
The same questions can apply to a new relationship: usually, it's better to reflect and focus on the past instead of taking a leap of faith during Mercury retrograde, but every experience has its lessons. A relationship started at this time might not last, but it can teach us about what we like and what we value in love.
A few exploratory questions for this Mercury retrograde: Is there any repeating pattern in your love life, your friendships, or your work relationships? Can you associate it with a childhood experience and shed light on the unmet need that you're trying to fulfill in your current connections? If you're in a relationship, how can you use this time to work out problems with your partner and gain more clarity about the mechanics & the purpose of your interaction?
Beyond love, Mercury retrograde in Libra can also challenge us to invest in the things & the experiences that bring added value to our lives. This is not the time for impulse buying: products or services might not rise to the level of our expectations or we might buy something we didn't need in the first place.
KEY ASPECTS OF
MERCURY RETROGADE IN LIBRA :
Mercury trine Mars. These two weeks offer strong support for validating our own thoughts & emotions and either speaking or preparing to speak our truth. The influence of fiery Mars also energizes us to wrap up old projects and take action to improve what hasn't been working in the past.
Mercury opposite Jupiter. If you feel like you've been listening, talking, or thinking too much, this aspect is here to challenge you to a different approach. What is "too much" in our lives – for example, too much indecision, mental clutter, or people-pleasing – can be highlighted and even temporarily amplified, prompting us to find that space of inner silence instead of trying to figure it all out in one go.
Those of us with strong Aries, Cancer, Libra, or Capricorn energy will feel the influence of this retrograde the most, but all of us are going through a phase of remembrance, reflection, and integration in the area ruled by Libra in the birth chart. Look back at the month of October 2021 and think of what was active for you at that time, when Mercury was also retrograde in Libra. This year can take you to a whole new level in that life area or situation! 
Check Out Your FREE Monthly Horoscopes And See How Mercury Retrograde Will Play Out For You!