How To Make Aloe Face Masks At Home?
•
Posted on May 28 2020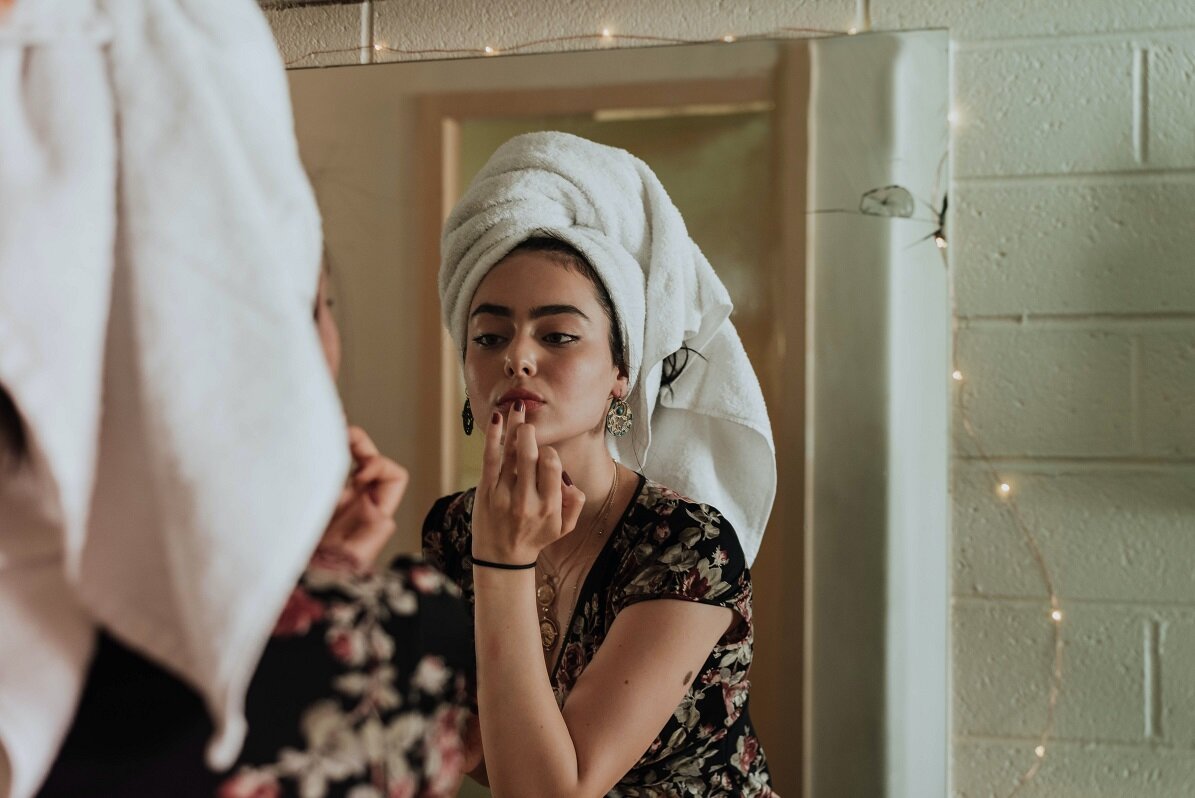 I'm a big fan of aloe. If I visit your house and don't see an aloe vera plant, I'll probably give one to you as a gift--because you need it. They are not fussy plants, and they're absolutely gorgeous in a softly lit room.
When I was asked to write down some face mask recipes, I knew I had to include an aloe vera mask. However, if I'm being honest, all masks should have aloe vera. So here are my 5 aloe vera face masks (and a bonus hair mask, too)!
For Oily Skin:
2 parts aloe vera gel

1 part brown sugar
Mix until brown sugar is evenly distributed throughout the gel.

Apply the mixture to a clean face with fingertips.

Massage in a circular motion for a few minutes.

Let the mask dry for about 10 minutes.

Wash your face with lukewarm water.
The brown sugar acts as a powerhouse to slough off old skin. What a dynamic duo! It is said that Queen Cleopatra used aloe in her beauty routine. Slay on like the queen you are. 
For Dry Skin:
1 part aloe vera gel

1 part honey

1 part olive oil
Mix it up, and apply it to clean skin.

You can leave this one on for 30 minutes to an hour, depending on how much moisture your skin needs.

Wipe off with a clean damp cloth
Honey is used in many rituals to sweeten someone's feelings towards you. Why not be sweet to yourself and give that skin a nice drink if moisture! 
For Acne:
1 tablespoon aloe vera gel

¼ teaspoon nutmeg powder

Splash of fresh lemon juice
Apply this paste to the affected area for about 15-20 minutes.

Wash off with warm water.
Aloe has been used for years to help diminish acne scarring. Nutmeg is used frequently in rituals to help bring good luck. Lucky you! 
For sensitive skin:
2 parts aloe vera gel

1 part banana

1 part honey
Mix this until it's smooth and creamy.

Apply to a clean face.

Leave on for 30 minutes.

Wipe off with a damp cloth.
Sensitive skins will adore this super kind mixture of all-natural ingredients. Rich in potassium and antioxidants, you'll be sure to benefit from this luxurious self-care mask.
For anti-aging:
1 part aloe vera gel

1 egg
Crack the egg and beat gently with a fork.

Add in aloe vera.

Mix with a whisk until the mixture is fluffy.

Apply to a clean face.

Allow it to dry for about 15 minutes.

Rinse with warm water and use a clean damp cloth to help remove from skin.
Why is this an anti-aging power-packed punch? The aloe soothes inflammation (goodbye puffiness) whole the egg tightens skin. The egg also delivers so many vitamins and minerals to the skin, along with a good dose of protein. Try it; you'll love it. 
Hair mask:
2 parts aloe

2 parts honey

1 part yogurt 
Mix all ingredients

Apply to hair, starting at the roots and following to the ends. 

Cover with a shower cap, and allow it to sit for about 30 minutes. 

Massage into the scalp every here and there

Rinse 
Your hair will shine bright like a diamond (figuratively speaking) after this mask. It's so thick and luscious; your hair will thank you. 
Self-care is usually something we don't do often enough. Grab some ingredients from around the house, put a mask on your face and hair, and relax in a steamy bath. You've earned it. 
Love And Light, 
Laura