Best 2022 Zodiac Gifts For Your Astrology - Loving Friends
•
Posted on December 20 2021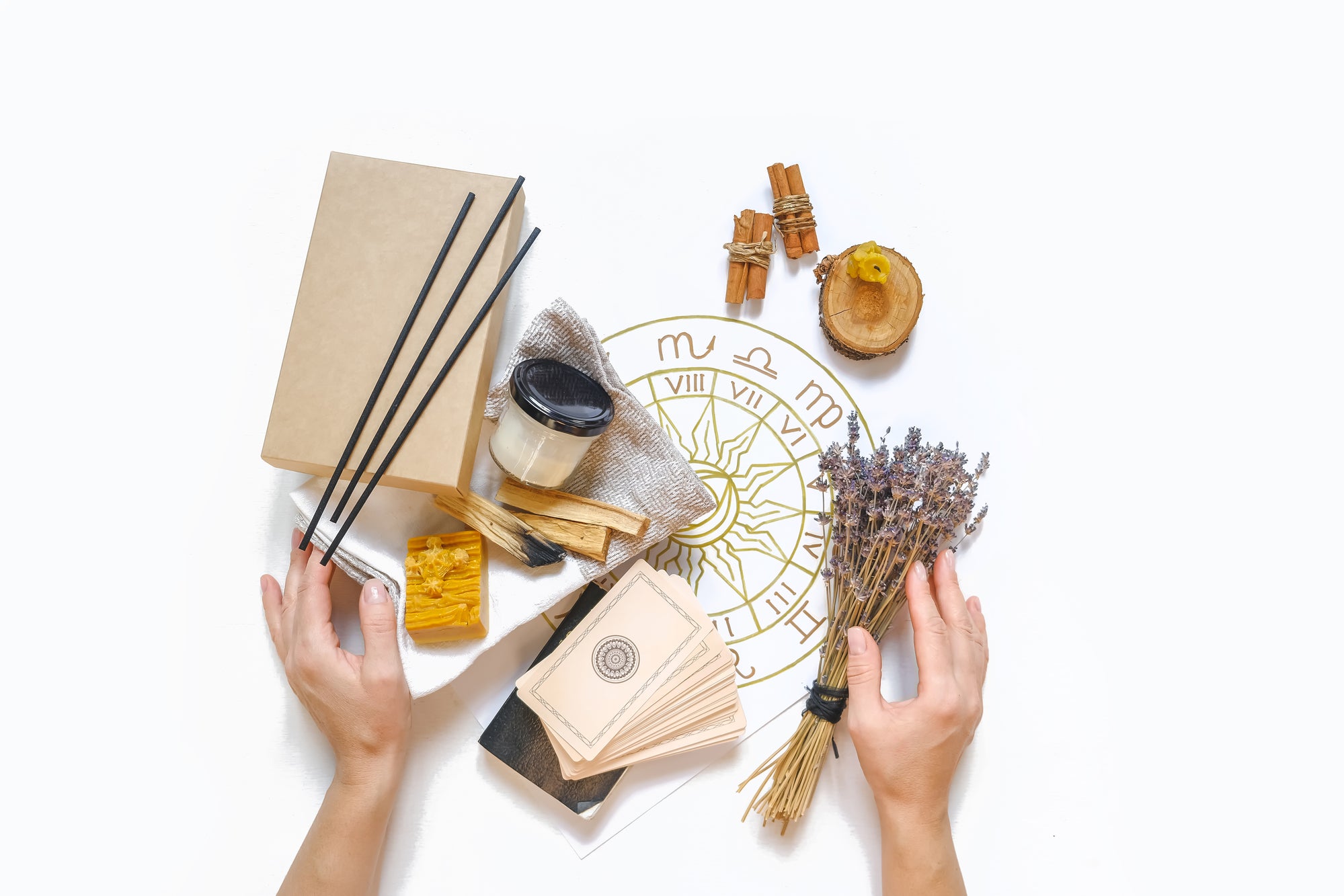 Looking for the best zodiac gifts for your astrology-loving friends? You are in the right place! 
This is the season of spreading love, exchanging gifts, and showing the people in your life that you care about them. If you have a friend(s) who is a big lover of astrology, then getting them zodiac gifts is the best way to show that you are a thoughtful friend who pays attention to details.
In this article, we show you some of the best 2022 zodiac gifts for your astrology-loving friends according to their zodiac sign. Read on to find out!
What Zodiac Gifts Should I Gift my Astrology Loving Friend?
Now that you've decided on getting your friend or that special someone in your life a zodiac gift, the burden of deciding what exactly to buy for them may want to weigh you down - BUT not to worry! We've got you covered!
The first step to deciding what best astrology gift or zodiac gift to get for your friend is knowing what zodiac sign they fall into. This guide will help you find the type of gift to get for your astrology-loving friends. To find out your friend's best zodiac sign gifts, click here:
Ok, next step! What astrology gift is suitable for my friend(s) based on their zodiac? No need to scratch your head too much. We've curated a list of gift ideas according to the zodiac sign of your friend or someone special. Read on to find out!
What Astrology Gift Should I Get for My Aries Friend?
Aries, being the first sign of the zodiac, has both the obligation and the pleasure of being the first to make a move. Aries is ruled by Mars and scowls at external authority; they always feel the need to take the reins of the situation they're in. 
For the Aries, 2022 will be a year focused on finances, so why not get your Aries pal something to support that?
What Astrology Gift Should I Get for My Taurus Friend?
A Taurus doesn't like things in her life to be overly difficult. She wants her senses to be gratified, as well as her natural desire for beauty and harmony, all in a way that is consistent enough for her to feel at ease.
For the Taurus, 2022 will be a year of self-discovery, personal growth, and manifestation. Get the Taurus in your life ready to manifest your dreams…
What Astrology Gift Should I Get for My Gemini Friend?
Because Gemini is a dual sign, he is always willing to see the other side of the coin. After all, it is the absence of certainty that leads to exploration and progress!
2022 will have your Gemini focused on deepening their connection to their higher self and intuition. Why not support them to clear away outdated beliefs that limit them or cause them doubt so they can clearly hear that little voice within? 
What Astrology Gift Should I Get for My Cancer Friend?
Cancer is the Moon's home sign, so the Sun here embraces feminine qualities, becoming receptive, intuitive and dreamy. While the Sun imposes boundaries, the Moon dissolves them. A cardinal sign, Cancer is always ready to defend her and her loved ones' safety.
2022 will help the Cancer in your life focus on friendship, expanding networks and broadening their horizons. These gifts are sure to help!
What Astrology Gift Should I Get for My Leo Friend?
Because the Sun is at home in the Leo sign, the strength of ego and individuality can freely manifest outwards through unrestricted self-expression, creativity, and love.
2022 will be focused on your Leo friend's career!  Help them call in all the professional abundance you know they are worth.
What Astrology Gift Should I Get for My Virgo Friend?
A practical spirit and an inquisitive mind are hallmarks of the Virgo sign! The earth no longer laughs in flowers but in abundant crops. That's why Virgo is the symbol of hard work. 
2022 will be focused on exploration and freedom for the Virgo in your life. Help them open their minds and souls to all there is so they can travel, learn new things and expand! 
What Astrology Gift Should I Get for My Libra Friend?
Night balances day on the Equinox, when the Sun dances his way to Libra. This sign knows how to reconcile opposites so that they're in perfect equilibrium and that all measures are enough - not too little, not too much, just vibrant harmony.
Money will be top of mind this year for your Libra!  It will be time for them to get their finances in order, pay off debt, save, invest and transform. Also, all that focus will require good sleeping habits for your Libra! 
What Astrology Gift Should I Get for My Scorpio Friend?
A Scorpio Sun is a fixed, watery sun, and his toughest battle is with his own emotions and instincts, which emerge from the unconscious into awareness without mercy.
2022 might have the Scorpio in your life focused on long-term romantic and business relationships. These gifts will help them improve and evolve the relationships they have, let go of the ones that no longer serve them, and pull in ones that light their spirit on fire.
What Astrology Gift Should I Get for My Sagittarius Friend?
 After going through the previous eight signs and encountering the darker times of Scorpio, the Sun emerges with a new understanding - the Sagittarius. A mutable fire sign, Sagittarius shows that his soul's purpose is to live life as an adventure.
It's time to get focused on the Sag in your life!  This year they will be focused on mastering the art of balance. Learning to do a better job at structuring their day will only improve their health, productivity and energy levels.
What Astrology Gift Should I Get for My Capricorn Friend?
For those who have their Sun in Capricorn, their soul's purpose is to achieve worldly power without getting attached to it, based on a self-sufficiency that lets no exterior praise or criticism affect their integrity.
This will be a year of fun, romance, dating, and creativity for your Capricorn, but only if they are open to it! Life shouldn't always be about work. It's time for them to let go of the seriousness and dance in the rain!
What Astrology Gift Should I Get for My Aquarius Friend?
The Sun is in exile in the sign of Aquarius. The Sun's warm self-expression, manifested perfectly in the sign of Leo, now meet the detached, otherworldly nature of Aquarius, giving birth to an ego who recognizes itself with difficulty precisely because his values transcend the usual notion of the ego: equality, freedom, and bringing down old structures to build the new.
2022 might have your Aquarius friend focused on all things home! They might move, redesign, remodel or make huge changes in their home this year, so keeping it calm, peaceful and protected is for the best.
What Astrology Gift Should I Get for My Pisces Friend?
The Sun enters Pisces before spring, the wettest season of the year, and as a water sign, it reflects water's tendency to bridge separation and be all-encompassing. Because Pisces is the symbol of consciousness, it is frequently said that it encompasses all of the previous eleven zodiac signs.
Communication will be top of the mind for the Pisces in your life. These gifts will help them up their game and speak their truth.