Astro Alert: The Sun Enters Cancer
•
Posted on June 13 2022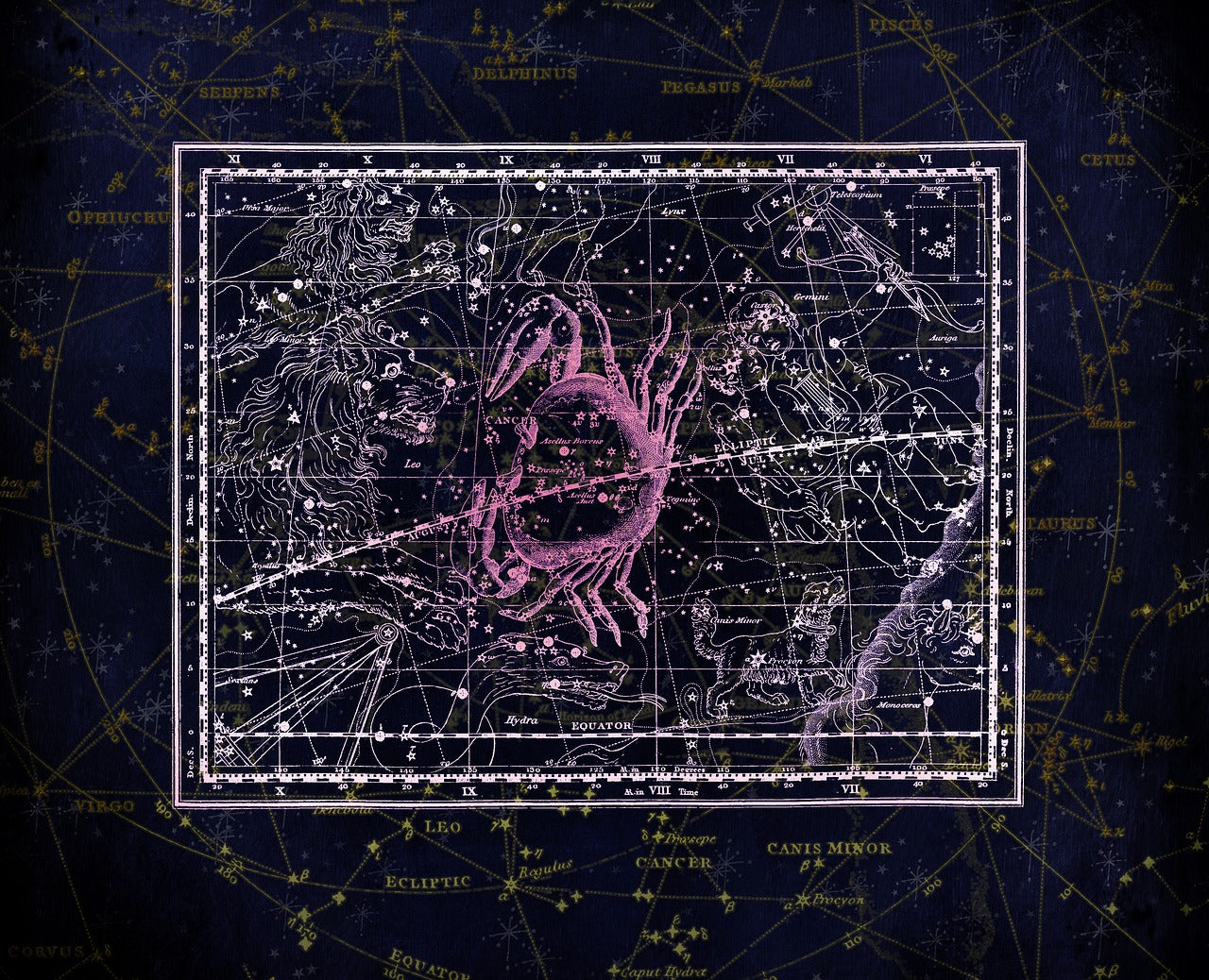 The 19th and the 20th bring a flowing kind of energy, with possible opportunities linked to learning, communication, love, or finances; we're likely to be hopeful and expansive in these areas, especially as the Last Quarter Moon in Pisces brings an extra dose of imagination and sensitivity on the 20th.
Starting from the 21st, the Sun in Cancer eases us into one of the most emotional months of the year, a time for feeling deeply and nurturing what we value. Cancer season supports us to embrace our comfort zones, spend more time with family, and navigate the world with the help of our instincts and intuition. 
The Sun Enters Cancer:
June 21 – July 22
The Summer Solstice marks the beginning of Cancer season, a time to celebrate this season's joy and abundance: on June 21, we have the longest day of the year, a symbolic victory of light over darkness and an opportunity to focus on what has bloomed in our lives in the past six months. Until July 22, the Cancer Sun emphasizes security, connection, and nurturing, supporting us to spend more time in contexts that feel cozy and safe and to open up to messages from our inner child, our emotions, and our intuition.
Whether it's spending more time with your family, hanging out with your soul tribe, or reminiscing about your past, Cancer season is a great time to nurture a feeling of belonging and to connect to your roots. For some of us, this can also take the form of inner child work, therapy, or intuitive healing. Because Cancer is the only sign ruled by the Moon, whose ever-shifting energy influences our memories, our emotions, and our habits, the following month is a great time to look within and to connect with our feminine side, noticing how our emotions are reflected in the physical body and how our habitual reactions support or sabotage us.
Where do your roots lie? What gives you a feeling of continuity and how does your intuition guide you to honor your needs and your emotions? It could be as elaborated as a conscious process of connecting with your ancestors and healing past trauma or as simple as a decision to stay in and curl up with your favorite movie when you don't feel like socializing. Cancer is all about going beyond "musts" and connecting with the organic flow of life, the inner signals that show us where our energy needs to be directed in a given moment.
This Cancer season, the Sun forms aspects with Jupiter, the planet of expansion and optimism, and Neptune, the planet of inspiration and empathy, bringing an extra dose of dreaminess and supporting us to grow through our openness to feel, receive, and nurture. As a challenge, Jupiter can amplify our emotions, asking us to keep our feet on the ground and set boundaries if we tend to absorb too much energy from the environment. Toward the end of the season, we also have a difficult opposition between the Sun and Pluto, a time that challenges us to own our inner strength, work with our shadows, and find power in vulnerability. 
Those of us with strong Cancer, Scorpio, or Pisces energy will feel at ease in the following month, when the gentle, emotional, and nurturing energy brought by the Cancer Sun offers support for our relationships and creative projects. This is a great time to nurture a connection or a hobby. Taurus and Virgo also receive an extra dose of inspiration during Cancer season, while Aries, Libra, and Capricorn are being called to step outside their comfort zones and find a balance between doing, thinking… and feeling. The sensitive, intuitive energy of Cancer is different from that of Gemini, Leo, Sagittarius, and Aquarius, so these are the signs that need to make some adjustments this month. 
Check Out Your FREE Monthly Horoscopes And See How The Sun In Cancer Will Affect You!