Astro Alert: The Sun Enters Aquarius 2022
•
Posted on January 19 2022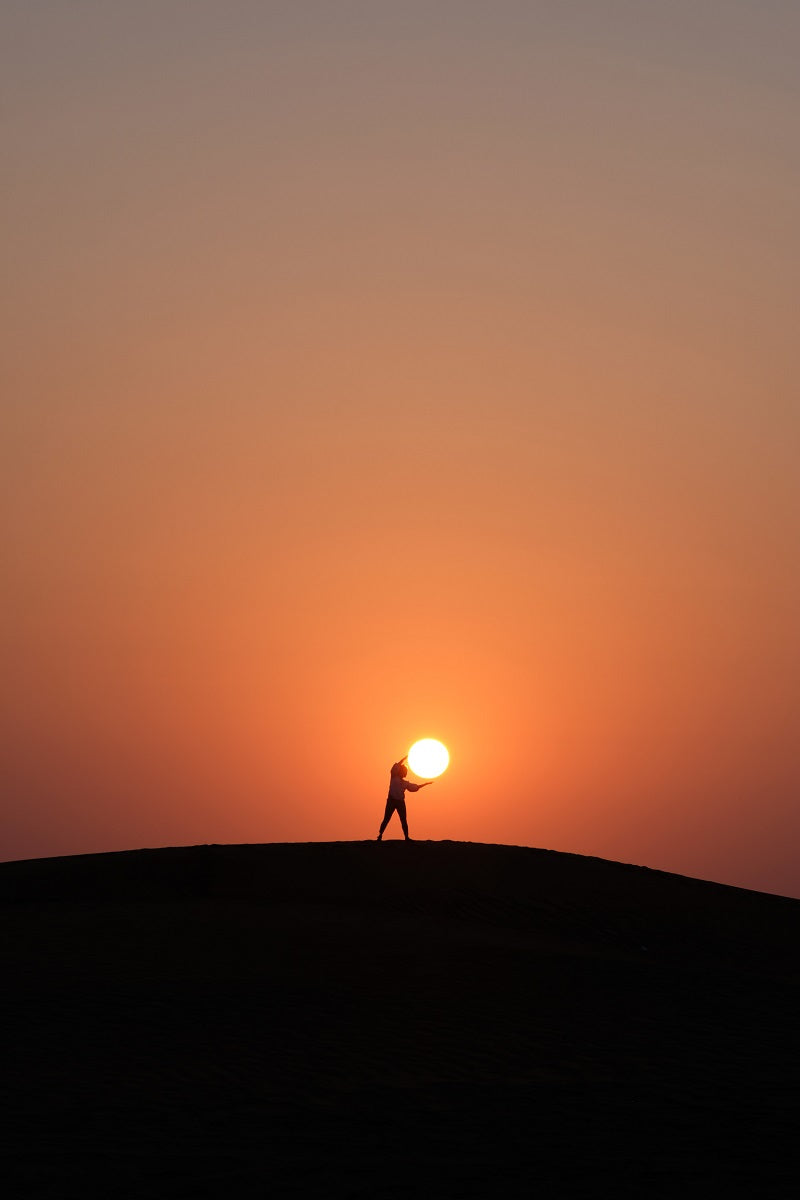 From January 15 to January 22, stationing Uranus will bring a need to break free from stifling routines and to welcome change into our lives.
We might feel tense, restless, but also inspired and willing to take risks this week, especially after the 18th, when Uranus direct will support us to manifest the changes that we've been reflecting on during the past months. It's time to listen to your inner rebel and to do things differently, a direction that the Aquarius Sun will fully support starting from the 19th!
We're entering a month that encourages us to see things from a detached perspective, try out a new approach, and focus on building strong knowledge systems and supportive communities.
The Sun In Aquarius:
January 19 – February 18
After the temporary darkness of Capricorn, one of the most serious and down-to-earth signs of the zodiac, the Sun in Aquarius activates a different kind of vibe starting from January 19. Both signs are ruled by Saturn, the lord of time and karma, but Aquarius brings a unique twist to old rules and a new lease of life that allows us to focus on community, innovation, and fresh perspectives.
If you've watched Dead Poets Society, you remember the scene where Robin Williams has his students climb their desks to see the world from a different perspective. Henry David Thoreau, whose Ascendant is in Aquarius, said that "The universe is wider than our views of it", a quote that sums up the essence of this broad-minded, humanitarian sign. Whenever we try something new, breaking old habits and taking the role of the observer, it's the energy of Aquarius that spurs us on.
This Aquarius season, think of what you can change in your usual ways, whether it's starting a new morning routine or trying a different approach in your relationships. We're supported to work together during the following month, recognizing that we're stronger when we're united, and to keep an open mind as we invest time in the ideals and the hopes that motivate us. 
Especially on January 30, with the Sun – Uranus square, we'll need more freedom and autonomy than usual and it might be a great time to free ourselves from a limiting situation, especially as Venus direct will give us the green light in our relationships starting from the 29th. 
Those of us with poignant Taurus, Leo, Scorpio, and Aquarius energy will feel the strongest attraction (and, for some of us, resistance) to change at this time, but all of us will see things from a new perspective and will feel the need to seek community, nurture our ideals, and expand our horizons in the life area ruled by Aquarius in the birth chart.
Tune In To Our Blog To Learn More About Astrology 2022!