Astro Alert: Mars in Capricorn 2022
•
Posted on January 24 2022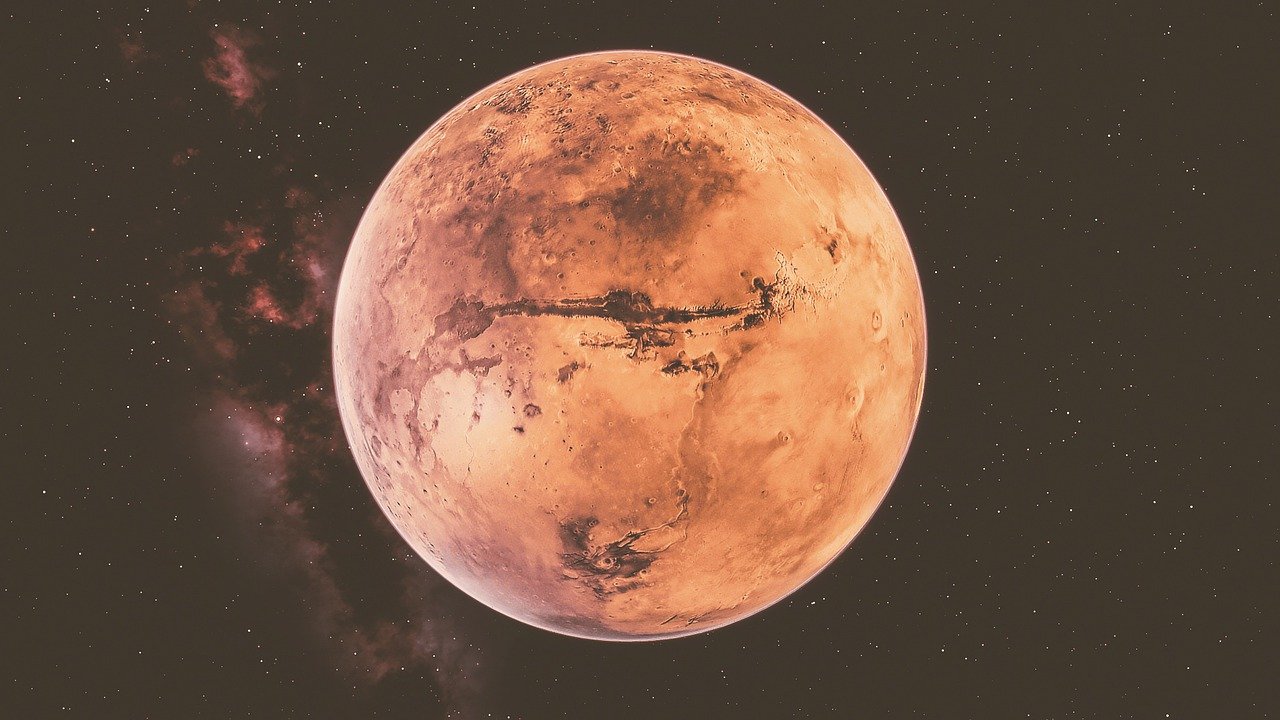 The 23rd is a great day for learning and socializing, especially if we're reconnecting with someone from the past or revisiting old knowledge, while the 24th marks the beginning of one month and a half when our ambition and determination will soar through the roof.
Fiery Mars enters gritty Capricorn, supporting us to work hard, to build solid structures and routines, and to motivate ourselves for success. Many of us will take on new projects at this time and will feel the need for more autonomy and initiative at the workplace. 
Mars in Capricorn:
January 24 – March 6
Fiery Mars enters self-controlled Capricorn on January 24, marking the beginning of an active month and a half when our main motivators will be long-term success and recognition. Mars, the planet of action, feels energized in Capricorn, a sign that always loves a good challenge. During this transit, we're supported to push our limits and to follow our ambitions, knowing that what we do now will have a positive impact in the long run.
For those of us with strong Aries, Cancer, Libra, or Capricorn placements, this transit will activate our inner warrior, challenging us to take risks and to step outside the comfort zone, knowing that we can only grow if we dare to go through a small dose of discomfort first.
Especially in practical matters (career, finances, health), all of us will feel more determined to aim high and to face obstacles, keeping the desired result in mind and postponing temporary satisfaction. It's a great transit for starting a new exercise routine or improving our work efficiency! Career or business progress is more likely now, not because of blind luck, but because we're willing to go the extra mile to reach our goals.
As a challenge, our nervous system will need a healthy amount of rest during this time. Don't forget to take breaks, especially if you know you're tempted to overwork or if you tend to be in a constant state of physical activation. Mars in Capricorn knows how to prepare us for a good fight, but his energy can be counterproductive when it's time to rest and recharge.
During this transit, February 4 can bring opportunities for professional growth, while February 8 supports us to try a new approach to old issues at work, staying open to innovation. We might need more independence and we'll need an extra dose of stimulation in the first part of February. February 16 is a special day for love and relationships, when we'll need excitement, but also stability in our connections, while March 3 can bring intense passion, focus, and determination in our personal and professional lives.
 *** Other important dates: Uranus ends his retrograde motion on January 18, supporting us to manifest the changes that we've been dreaming of in the past months, while Venus goes direct in Capricorn on the 29th, wrapping up a season of reconsiderations and transformations in our relationships that started last year, on December 19.
Tune In To OOur Blog To Learn More About Astrology In 2022!