Astro Alert: Pluto Retrograde Incoming
•
Posted on March 28 2022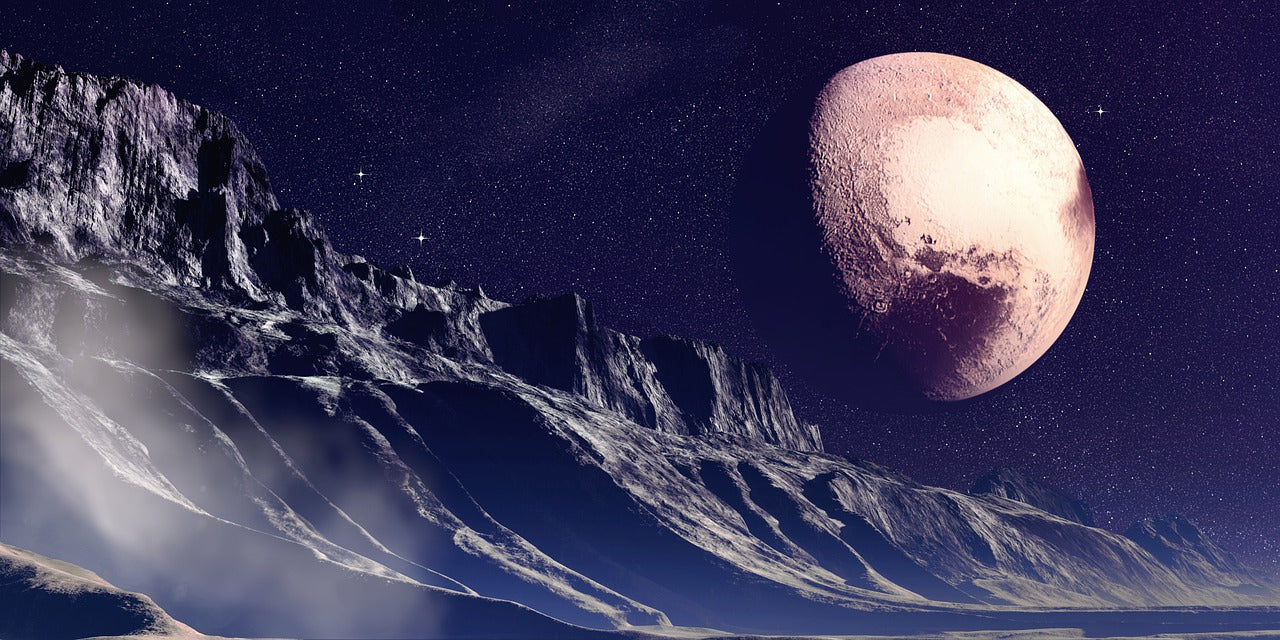 Finally, the last week of April packs a punch: Pluto stations toward retrograde on the 25th, marking the start of a couple of weeks when we'll process heavy themes and uncover secrets or past wounds, while the first Eclipse of the year takes place in Taurus on the 30th.
Pluto retrogrades on the 29th, supporting us to go within and befriend both our strongest desires and our deepest fears. Close to Uranus, the planet of innovation, the New Moon Eclipse can mark a new financial or professional start, a surprising change that supports us to align with our path and embrace abundance.
Pluto Retrograde:
April 29 – October 8
Pluto is the first planet to retrograde after almost three months when ten out of ten planets were direct, supporting us to pursue our goals and to easily gain momentum. When it comes to plutonian themes such as self-knowledge, trauma, transformation, power, and sexuality, we're now encouraged to go within and to focus on healing the past in the following five months, noticing what comes up for processing and release.
Between April 25 and May 6, Pluto will appear to stand still in the skies, marking a timeframe that highlights transformation and brings depth into our lives, whether it's through intense inner work, an external event that prompts us to face our shadow side or to embrace the transitory nature of our attachments, or a time of passion and regeneration in our relationships.
These are weeks that support shadow work, trauma work, journaling, or conscious sexuality, and the impact is strong particularly on those of us born toward the end of Aries, Cancer, Libra, or Capricorn season.
Check Out Our FREE Monthly Horoscopes Here To See How This Pluto Retrograde Will Turn Out For You!