Astro Alert: Full Moon Lunar Eclipse In Taurus
•
Posted on November 15 2021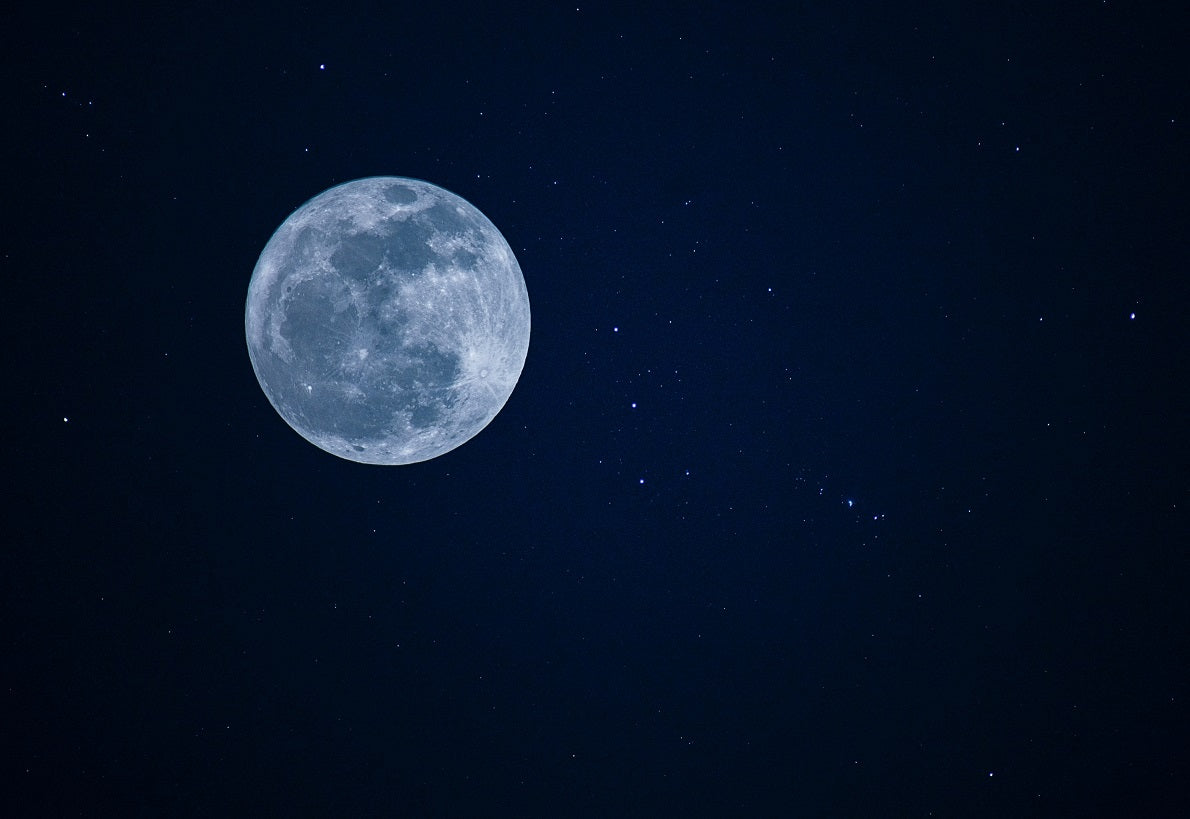 The 19th brings November's astrological highlight: a Taurus Full Moon Eclipse that can trigger important events linked to finances and attachments, especially for those of us with strong Taurus, Leo, Scorpio, or Aquarius placements.
We can see beautiful results on a practical level (money, work) and benefit from opportunities that help us correct course and move closer to our chosen purpose in this life. To fully embrace a new chapter, we have to leave behind those attachments that no longer serve us. What are you being called to release during this Eclipse?
In the background, this week can bring amplified emotions, increased sensitivity, and a powerful need to leave behind toxic patterns in our lives, especially in relationships. Drama isn't out of the question, but ideally we're finding balanced ways to process our emotions and avoid projecting them on others. It helps to stay aware of excessively impulsive or risky behavior at this time. On the bright side, an increased need for activity, exploration, or intense emotional experiences can help us grow in unexpected ways.
Lunar Eclipse in Taurus:
November 19
Eclipses are cosmic checkpoints that realign us with the path we've chosen for this life if we've made a detour… or bring us the karmic bounty for the efforts we've made until now. The Taurus Lunar Eclipse is a moment of fulfillment, but also reconsideration and readjustment in matters linked to money, values, and attachments, supporting us to walk a path where we can appreciate our true value, put it to good use, and get rewarded accordingly.
"To have" is a keyword for this Eclipse, revealing the way we see and value what we own, whether we're talking about material things (Taurus), inner wealth, or relational resources (Scorpio). Since Lunar Eclipses are supercharged Full Moons, this is a time that supports us to let go of those attachments and fears that no longer serve us. Perhaps it's a resistance to change, a worry about not having enough, or the fear of being rejected if we show ourselves as we are.
It could be a relationship, a job situation, something that drains our energy and makes us feel less than we are. While the Taurus – Scorpio axis is about emotion, attachment, and power, the Moon's trine with transformative Pluto supports processes of purging, elimination, and renewal. What skin are you shedding to become a more powerful you?
This Eclipse happens close to the Moon's North Node, a point that shows the way to leave karmic patterns behind and to grow toward the future. What is happening now can pull us out of our comfort zone and help us realize our true worth. "To have" also speaks about resourcefulness and appreciation. Gratefulness can be an extremely powerful practice at this time, helping us attract more abundance into our lives, while grounding and mindfulness can help us anchor ourselves if things get messy.
With the Sun in Scorpio, emotions run deep, while the Taurus Moon might feel uncomfortable with the uprooting energy of the Eclipse. Finding stable ground might mean flowing with change and opening up to feel our emotions while also finding ways to stay centered. 
The opposition between these two powerful fixed signs shows us how we find security and how we navigate chaos. This Eclipse requires a bit of both! If comfort has been keeping us in a situation that no longer helps us grow, the Universe can give us a nudge to remember our true path. If, on the contrary, we haven't been able to find stable footing in some areas of our lives, the Eclipse can lead us – through a transition phase, a temporary upheaval – toward more stability. 
Venus, the ruler of Taurus, forms a flowing aspect with revolutionary Uranus, supporting us to break free from limiting patterns, especially when it comes to relationships and finances, and to see things from a new perspective. A fulfilling life, a harmonious relationship, or a successful business might look different than we thought. An investment might no longer be worth it if it limits our freedom. The Moon's square to Jupiter can amplify our need for independence and experimentation, favoring the brave and bringing positive opportunities into our lives. 
On the downside, this aspect can amplify our need for security and a possible tendency to stay fixed in our old ways, out of fear that all will be lost if we take a risk. Both flowing and difficult emotions can be blown out of proportion at this time; it's good to stay aware if we tend to be too abrupt or reactive. Healing comes through taking a step back and noticing our emotions before we act.
Those of us with heavy Taurus, Leo, Scorpio, or Aquarius energy, especially those born between the 15th and the 23rd of May, August, November, or February, are more likely to go through powerful experiences that seem fated at this time, but all of us are supported to let go of what no longer serves us and to embrace the path ahead in the area ruled by Taurus in the birth chart.
Eclipse Journal Prompts:
What have I been investing in (emotionally, financially, time-wise) and how are my efforts paying off?
What weighs heavy in my life? What do I need to leave behind so I can move on with less baggage?
How can I value and celebrate my efforts and have more confidence in my worth? 
Tune In To Our Blog To Learn More About Astrology & To Receive Astro Alerts!