6 Books For Harnessing Calmness
•
Posted on April 01 2020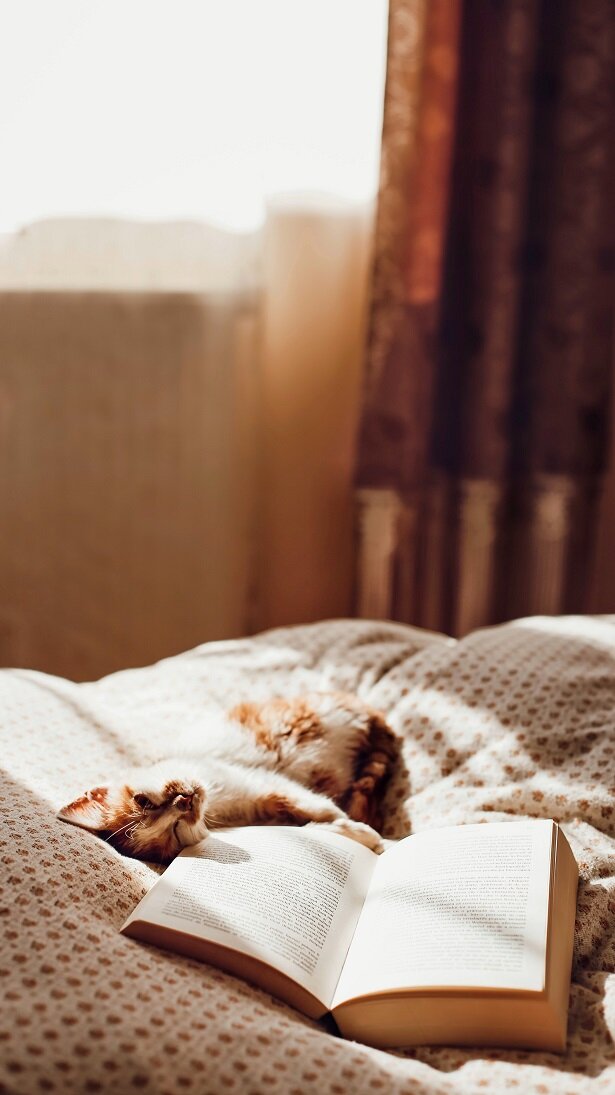 Hello, fellow bookworms! 
How is your quarantined life going? Are you struggling to remain calm? We were too, which is why we created for you a book recommendation list of all the books that can help you become calmer and harness calmness in these harsh times. Here are the best books for harnessing calmness:
The Majesty of Calmness by William George Jordan
During these dire times, we all struggle a lot. And remaining calm has been one of the biggest challenges for everyone, while we dwell in quarantine. The best book that you can read that will help you attain calmness, is the "Majesty Of Calmness". But this book helps in not only temporarily finding calmness into your life, but also to lead a calmer life in general. We love this little gem!
The man who is calm has his course in life clearly marked on his chart. His hand is ever on the helm. Storm, fog, night, tempest, danger, hidden reefs, - he is ever prepared and ready for them. He is made calm and serene by the realization that in these crises of his voyage he needs a clear mind and a cool head; that he has naught to do but to do each day the best he can by the light he has; that will never flinch nor falter for a moment that, though he may have to tack and leave his course for a time, he will get back into the true channel, he will keep ever headed towards his harbor.
William George Jordan, The Majesty of Calmness
The Power of Now: A Guide to Spiritual Enlightenment by Eckhart Tolle
Each day in quarantine the stress and worries pile up on you. Hard truths are a big part of the Power of Now. But so is guidance for spiritual awakening and inspiration. Mister Tolle has put all of his knowledge in this book, just so one day you will pick it up, awaken yourself and lead a more fulfilled life. It's time to live, truly live to the fullest. Maybe you won't go climbing off Kilimanjaro after you read this book, but we guarantee massive change is coming to your life. 
All negativity is caused by an accumulation of psychological time and denial of the present. Unease, anxiety, tension, stress, worry - all forms of fear - are caused by too much future, and not enough presence. Guilt, regret, resentment, grievances, sadness, bitterness, and all forms of nonforgiveness are caused by too much past, and not enough presence.
Eckhart Tolle, The Power of Now: A Guide to Spiritual Enlightenment
Peace Is Every Step: The Path of Mindfulness in Everyday Life by Thich Nhat Hanh, Arnold Kotler, Dalai Lama XIV
Any book by one of the Zen Masters of the world - Thich Nhat Hanh is a great book to add to your reading list, especially when it comes to attaining calmness. It's easy to understand, and yet there is so much wisdom in this book, that even the smallest concepts seen from a different perspective can leave you wondering, and re-thinking your life.
The hardest part for a beginner for becoming calmer and more peaceful is to incorporate the teachings into everyday life, which is where this book comes handy the most. Through each lesson you learn, you will not only change bit by bit by its significance, but you will also discover your path to spiritual growth into everyday life as well.
We are very good at preparing to live, but not very good at living. We know how to sacrifice ten years for a diploma, and we are willing to work very hard to get a job, a car, a house, and so on. But we have difficulty remembering that we are alive in the present moment, the only moment there is for us to be alive.
Thích Nhất Hạnh, Peace Is Every Step: The Path of Mindfulness in Everyday Life
The Way of Peace by James Allen
James Allen has written a lot of books that inspire us even today. However, we love this one because it helps in not only attaining calmness but also in knowing a lot of other inspiring authors of Allen's era. It's an amazing book to pick up!
Meditation is the intense dwelling, in thought, upon an idea or theme, with the object of thoroughly comprehending it, and whatsoever you constantly meditate upon you will not only come to understand but will grow more and more into its likeness, for it will become incorporated into your very being, will become, in fact, your very self. If therefore, you constantly dwell upon that which is selfish and debasing, you will ultimately become selfish and debased; if you ceaselessly think upon that which is pure and unselfish you will surely become pure and unselfish.
James Allen, The Way of Peace
The Miracle Morning: The Not-So-Obvious Secret Guaranteed to Transform Your Life: Before 8AM by Hal Elrod 
If you feel like harnessing calmness for you is better and easier through action (in your safe home, of course), then we recommend picking up The Miracle Morning. We loved this one because it completely transformed our mornings and it helped us become calmer yet more productive, and happier in life. It's a life-changing book!
Our outer world will always be a reflection of our inner world. Our level of success is always going to parallel our level of personal development. Until we dedicate time each day to developing ourselves into the person we need to be to create the life we want, success is always going to be a struggle to attain.
Hal Elrod, The Miracle Morning: The Not-So-Obvious Secret Guaranteed to Transform Your Life: Before 8AM
Wherever You Go, There You Are: Mindfulness Meditation in Everyday Life by Jon Kabat-Zinn
Until a couple of days ago, you had to be five steps ahead. The obligations kept piling up, and there was never enough time. Today, of course, everything has changed, time is all you have, yet stress and anxiety persist. To harness calmness the easiest way is to become more mindful. Mindfulness and daily meditations can help you a lot in your life. And if you are unsure where to start, well Wherever You Go, There You Are by Jon Kabat Zinn is an amazing book that will help you hone mindfulness and change your life.
The book is written in a simple to understand language, and yet it explains many concepts and issues of modern life. Filled with a lot of subjects that will make you stop and think about how you are living your life, Wherever You Go, There You Are is perfect for anyone to pick up. It is an amazing read, and we definitely recommend adding this book to your read list!
To let go means to give up coercing, resisting, or struggling, in exchange for something more powerful and wholesome which comes out of allowing things to be as they are without getting caught up in your attraction to or rejection of them, in the intrinsic stickiness of wanting, of liking and disliking. It's akin to letting your palm open to unhand something you have been holding on to.
Jon Kabat-Zinn, Wherever You Go, There You Are: Mindfulness Meditation in Everyday Life
Tune In To Our Blog To Get More Calmness Book Recommendations!