Compatibility Puzzle: Who Should You Date, Based On Your Zodiac Sign?
•
Posted on November 05 2020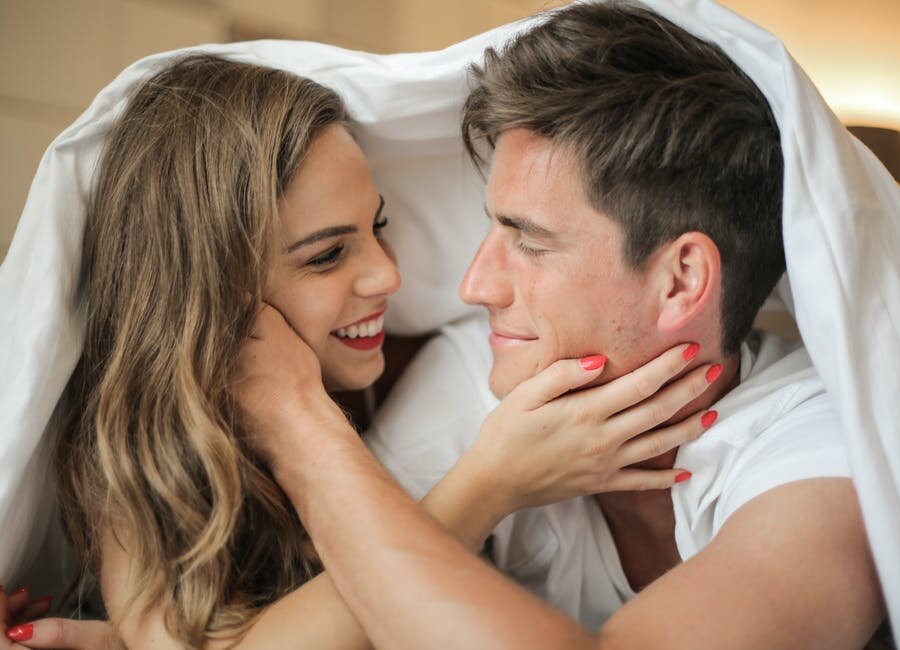 Successful dating is much more than logging into the best dating sites 2020 and clicking on a profile you think maybe the perfect match for you. We found out that horoscope compatibility plays a significant role in who you should date. Of course, it doesn't determine how long your relationship will last. 
But, if you consider the results of your horoscope compatibility for love, you're more likely to have more fun while dating. Check out your horoscope compatibility below and find out what sign you're likely to get along with. 
Cancer
Horoscope compatibility and personality go hand in hand. This is why you'll discover that you're likely to get along with some personalities more than others. Cancers are naturally reflective, intuitive, and nurturing.  
Horoscope Compatibility: They match other introspective signs such as Pisces and Scorpio, but they can also build solid relationships with Virgo and Taurus.
Leo
If you've been on search engines trying to find the answer to "does horoscope compatibility really matter in relationships," you might want to consider the Lion in the zodiac group. Their personality makes them a great example of why horoscope compatibility is essential before your date. 
Horoscope compatibility: Sagittarius and Aries are suitable matches. You can have easy conversations with Libra and Gemini, and Aquarius will offer you the balance you need in your life.
Virgo
Virgos like to give more than they receive and pay attention to detail. If horoscope compatibility to you means a partner that does tangible things to show their love, Virgos are the best fit.
Horoscope compatibility: Capricorn and Taurus are best suited. Pisces is on the opposite side of your horoscope compatibility spectrum, but they can help you let go of the stress Virgos are known for carrying.
Libra
Libras are persuasive, eloquent, and charming. They're graceful and considerate of others.
Horoscope Compatibility: Aquarius and Gemini are perfect for you. If you're looking for a passionate relationship, Aries will provide the edge you need.
Scorpio
Scorpios are mysterious and sexy and intensely romantic. If you're wondering how accurate is horoscope compatibility, take a look at the Scorpio. If matched with the wrong partner, they hold on to unforgiveness and lose trust.
Horoscope compatibility: Pisces and Cancer are ideal partners, while Capricorn and Virgo will keep things real for you.
Sagittarius
Curiosity, dynamic, independent, and lively are the words that best define you. You're as wild as they come and enjoy self-expression.
Horoscope compatibility: Leo and Aries are ideal. But, Aquarius and Libra will satisfy your intellect while Gemini lights a spark no other sign will.
Capricorn
As a Capricorn, you're responsible, mature, loyal, and diligent. You can be sarcastic with a dry sense of humor but are committed to worldly success.
Horoscope compatibility: Virgo and Taurus will provide the stability you want while Pisces and Scorpio will be there for you emotionally.
Aquarius
You think outside the box, are eccentric, and love independence. You prefer being free and don't care about society's standards regarding your personal life or relationship.
Horoscope compatibility: Libra and Gemini are the most suitable. Aries and Sagittarius are drawn to your unpredictability, and Leo's will show you how to express yourself. 
Pisces
They are the most romantic of all the signs. They are sensitive, compassionate, introspective, and extremely shy.
Horoscope Compatibility: Neptune and Jupiter are the best matches. Cancer and Scorpio are more likely to "get you."
Aries
You're a natural leader, confident and bold. You are incredibly competitive and may butt heads with others often.
Horoscope compatibility: Sagittarius and Leo are likely to get along with you while Gemini and Aquarius will bring some excitement into your life.
Taurus
Taurus is sensual, patient, and generous. People always want to hang around you. Those who don't understand you think you're shallow or materialistic.
Horoscope compatibility: Cancer and Pisces are the best friends or lovers you could have.
Gemini
You have a way with words that most people don't. The only people you are attracted to are those who can stimulate you intellectually.
Horoscope compatibility: Aquarius and Libra will satiate your curious mind while Aries and Leo provide you with the inspiration you need.
Conclusion
Looking at horoscope compatibility, the meaning is an easy and fun way to figure out if you will click with a potential partner. But as much as horoscope compatibility is vital when choosing a partner, their personality, goals for the relationship, and their outlook on life is also essential. Do you think horoscope compatibility should be one of the first things you should look out for while dating?  
Author's bio:  
Miranda Davis is a freelance writer in the relation and psychology area. Miranda is interested in such topics as building healthy relationships between people, love/sex compatibility, and how to find the right balance in life in general. She is currently doing specific research on the topic. Miranda loves cooking and long-distance walking.