Astro Alert: Total Solar Eclipse in Sagittarius Incoming!
•
Posted on December 07 2020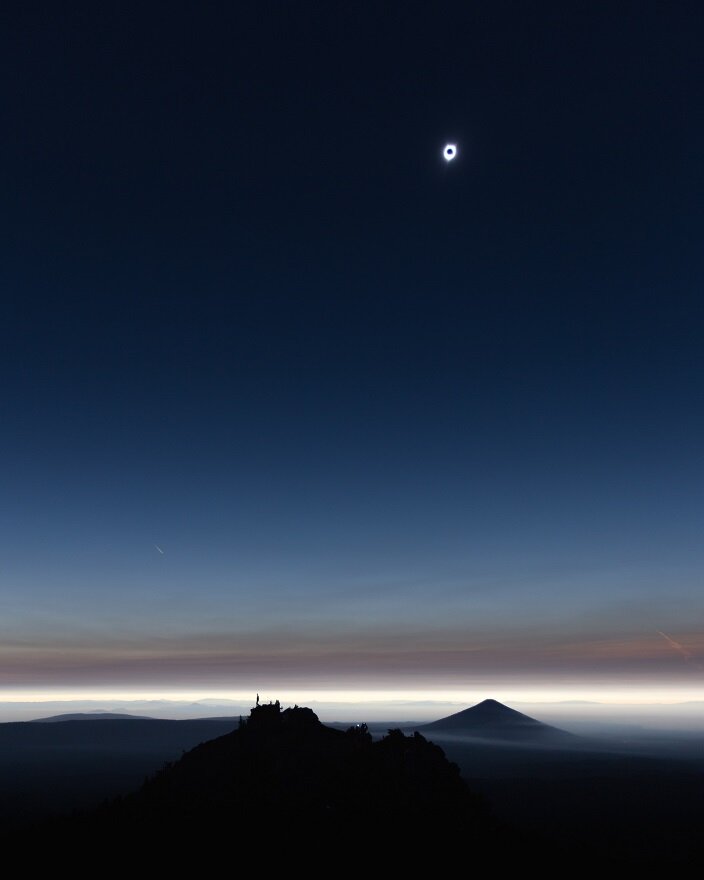 Mid-December graces us with a powerful Sagittarius Eclipse, a fresh start, and a wrapping up of old chapters in the area of travel, exploration, higher education, beliefs, and publishing.
Close to Mercury, the planet of communication and learning, and near the South Node of karma, this Eclipse will be about leaving behind old patterns of thinking and of relating to others, and learning, instead, to integrate the best of the knowledge we've gained until now as we open ourselves to new perspectives and possibilities.
The Eclipse- most strongly felt by those of us with important planets or points around the 23rd degree of Gemini, Virgo, Sagittarius, or Pisces- could bring twists of fate and events that prompt us to reconsider our academic path, our approach to travel, and freedom, our role as a teacher/guide, or our belief system. Some of us could be prompted, by external events or internal shifts, to reinvent our spiritual lives, to start a course, to plan a trip, or to redefine our role as a guide in the community.
All of this bears, in one way or another, the mark of the past: perhaps there are beliefs or commitments to be left behind as we're starting something new, or perhaps the adventure that we're embarking on has called to us before.   
The Eclipse's square with deceptive Neptune can make it a little difficult to listen to our intuition, and it's a good effort to try separating the voice of our inner guide from external beliefs, expectations, and judgments. This tricky aspect also makes it a better time for envisioning a new ideal and focusing on how it makes us feel, rather than planning in detail.
That part will come later, even if our minds can certainly be overactive during this Eclipse. A trine with Mars in Aries lights up our bodies, as well; it could be difficult to sit still as we're energized by a desire to initiate, to explore, and to grow, even (or especially) if there are risks involved. Integrating courage and desire with reflection and surrender could be a challenge of this expansive Eclipse. 
At the end of the day, our minds can run us in circles, and we might see endless possibilities ahead, but the Sagittarius Eclipse asks us to find the unifying thread, the wisdom and the meaning in what's happening inside and outside of us as we expand our vision enough to leave behind judgment, toxic beliefs, or a tendency to start everything and to finish little of it.
The best of Sagittarius traits can be our guides: enthusiasm, generosity, thirst for knowledge, unwavering faith that things will turn out alright, and the ability to choose a direction and follow our inner guide on the path. On the lightest of notes, the image for the degree of this Eclipse is "A bluebird perched on the gate of a cottage": a call towards peace and happiness, and a symbol of good fortune.
Tune in to our blog to learn more about Total Solar Eclipse in Sagittarius!