Book Of The Week - The Magic Candle: Facts and Fundamentals of Ritual Candle-Burning by Charmaine Dey
•
Posted on August 14 2019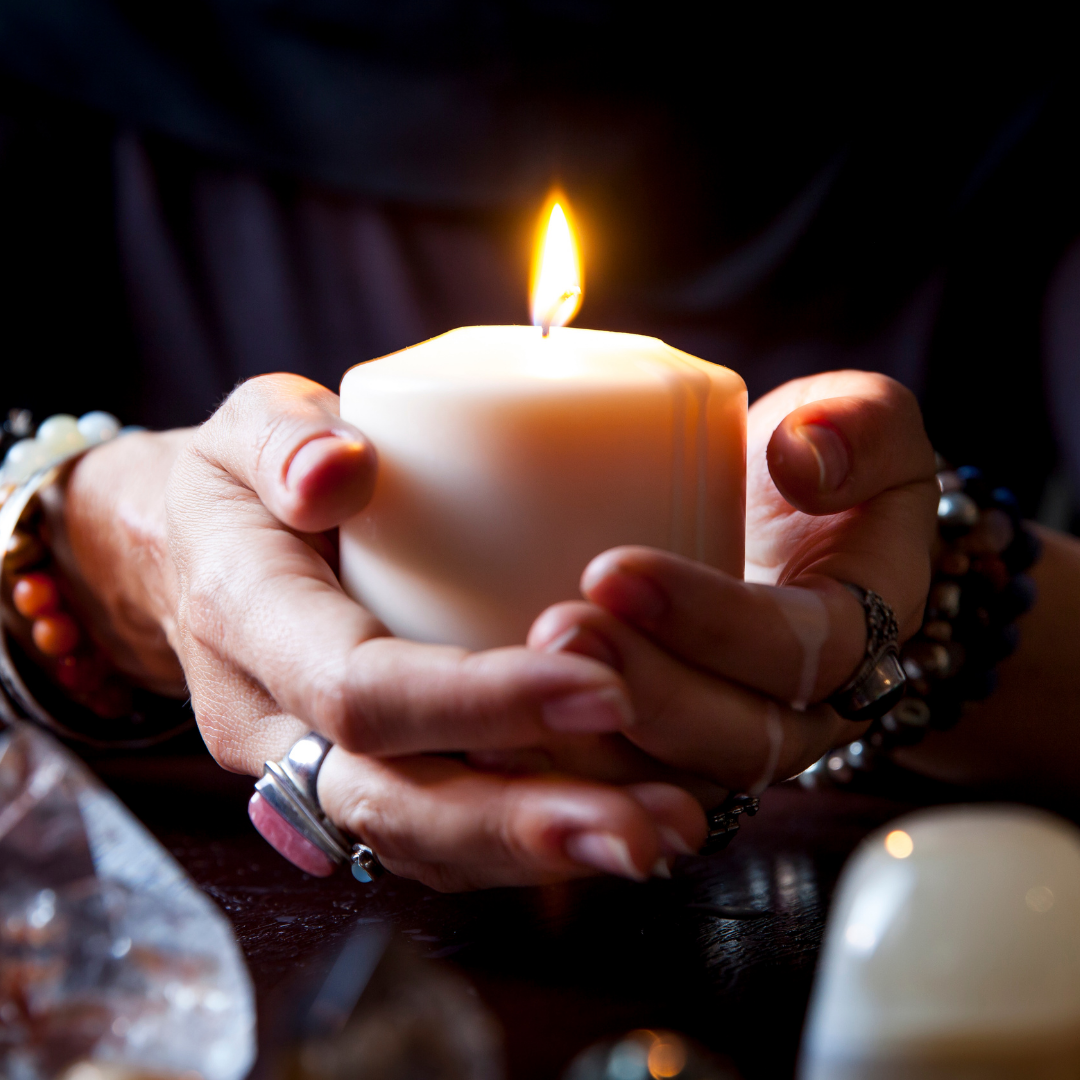 Hello, fellow bookworms!
Did you finally get to catch up on your reading list this summer? We sure did! We wound a lot of books that helped us learn more about creating our own damn magic. And we'd like to share some with you! If you love candles as much as we do, then you must be interested in candle magic. However, candle magic is harder to be learned because there isn't too much information out there that can help you learn. Which is why, when we found this gem of a book that is excellent for learning candle magic for newbies we instantly wanted to share it with you! We are talking of course about The Magic Candle: Facts and Fundamentals of Ritual Candle-Burning by Charmaine Dey.
Why should I read The Magic Candle: Facts and Fundamentals of Ritual Candle-Burning by Charmaine Dey?
Learning candle magic can be stressful. There are a lot of tiny details that you have to keep in mind when working with candles to make your rituals successful. Once you start learning, you find out that most of the things that you have been doing have been wrong.
Like who knew that you weren't supposed to blow out candles when you are doing candle magic, because it will undo the whole ritual – right? It's all about the fundamentals! You have to have a fairly good basis to learn to do candle magic properly. Which is why we recommended this book in particular!
In The Magic Candle, Dey provides you with immense information that will help you to awaken candle magic by yourself. From the importance of the candle colors, colors for each day of the week, the importance of the colors for the seasons, the importance of moon phases, how to dress and why to dress your candle with essential oils as well as how to choose incense and essential oils for your candle magic rituals, this book covers a lot of ground on candle magic.
Tune in to our blog to get more awesome book recommendations!