A Gentle Reminder to Take Care of Yourself During Eclipse Season
•
Posted on June 04 2020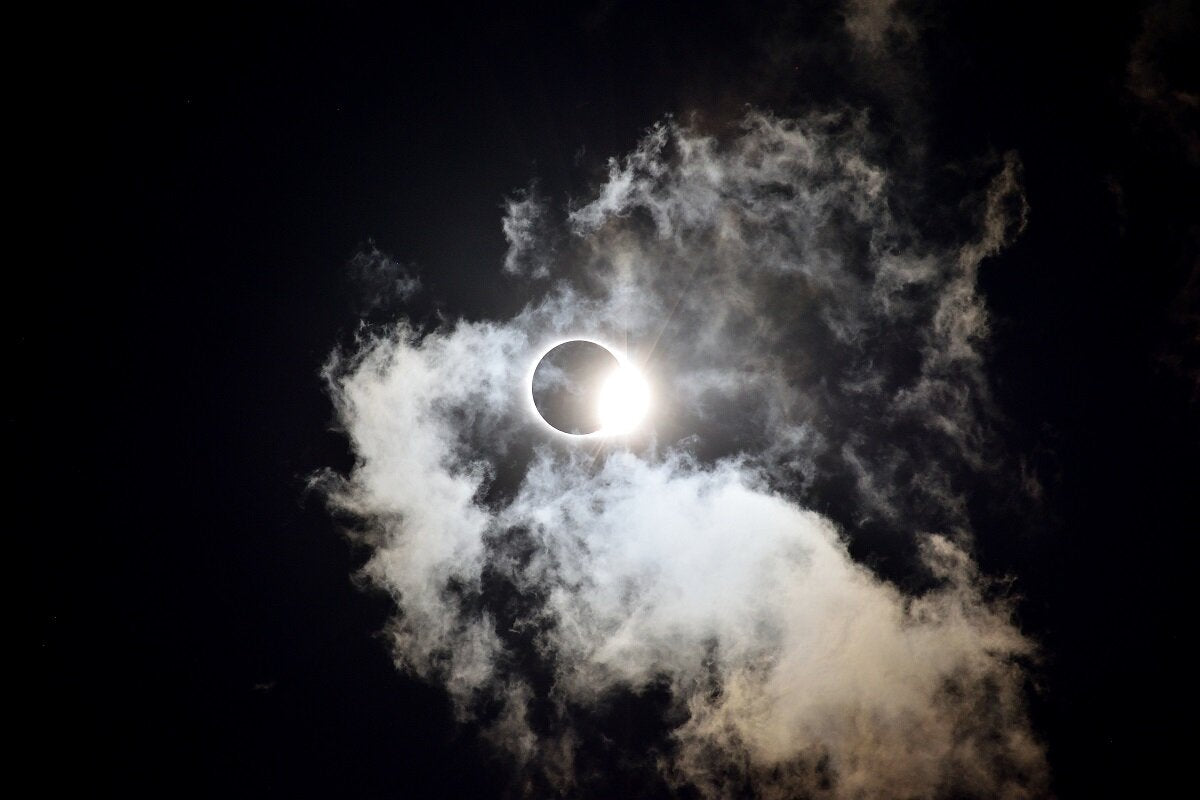 So we are officially in the eclipse season. This Friday, on June 5th we will have the first eclipse of the summer in the sign of Sagittarius. This is no ordinary eclipse, it's a Full Moon Eclipse, meaning it's time for a bit of purging, releasing, cleansing and clearing. This Full Moon Eclipse has some really tough aspects including a square to Mars and Neptune.
And, it is opposing retrograding Venus. Mars might make us feel feisty, stressed, frustrated. With the moon, we might feel especially triggered (Mars) about things that were hidden (Neptune) from us is revealed. Due to her once a two year retrograde, Venus who can normally bring a little cheer, won't be at full force. Big sigh. We are in for an interesting weekend, and some lemons might get thrown your way.
 Now that you understand the astrological weather coming your way, my question is, what will you do about it? Make lemonade or curse the lemons?
To be honest, if you want to hide under your covers until we are out of eclipse season, I wouldn't judge you. I won't really have to because you can't really hide, lol, this type of energy will just rip the covers off anyway.
I do feel compelled to highly suggest that you commit to some serious self-care over the next few weeks. Let's be real, we are going through A LOT as a country. I personally have felt like I had a whole exorcist style purging situation happening over here.
All this repressed shit that I didn't even realize was emotionally and energetically blocking me started coming up with such surprising force over the last week or so.
Painful as it was, I've learned a ton about myself in the last few days and expect this trend to continue throughout the next three weeks. I also realize that I should just let it pass, maybe even implement ways to encourage this release, because it needs to happen for me to completely step into my magic. Anyone else feeling the same way? If you are, here are my top three ways to use the energy of this Full Moon Eclipse to release anything no longer serving you. 
 Smudge, Smudge, Smudge
Cleanse the crap out of your home. Get some sage, Palo Santo, frankincense or lavender and smoke your place out.
Ask that anything that no longer belongs to you, GTFO. Be sure to smudge yourself and open the windows to let it go.
Do A Crystal Healing On Yourself
Break out your chakra stones, or your calmness crystals and put them in place, and close your eyes. Let the energy of the crystals work their magic on you while you meditate.
Imagine each chakra exploding with light in succession, being open and clear. 
Do Some Writing
Writing is so freaking healing. I recently attended this zoom class called Writing for Self-Healing and thoroughly enjoyed it. It connected me with my love of and frustration with writing. I love writing because it helps me sort out things, especially when I just ask myself random questions and freestyle write until I get an answer.
I loathe writing because it's hard to get started sometimes. But I guess that's the thing with healing. It's hard to get started AND messy, ugly, confusing, weird, uncomfortable, and beautiful all at the same damn time. Either way, try to do mediation, allowing your imagination to have a chat with your higher self. Write down how the conversation went and what you think you learned from it. Come talk to us in the FB Group about how it went. 
Have a Private Dance Party
Dancing has been used to shake up energy for eons. Turn on your favorite playlist and dance until you sweat. Put all your emotion into whatever moves you got.
Dance like no one is watching. Journal afterward to see if anything came up for you.
Drink Cacao with Me
Come drink some Cacao with me from Gemini's A Little Zen Box. I'm so excited to lead you guys in gratitude, ceremony, and meditation.
Sign up here and don't forget to put it in your calendar. 
Be safe out there loves. Sending you a ton of light and love and wonderfulness. 
Xoxo,
Shereen