Manifest Love, Luck, and Abundance With These New Year's Rituals!
•
Posted on December 10 2021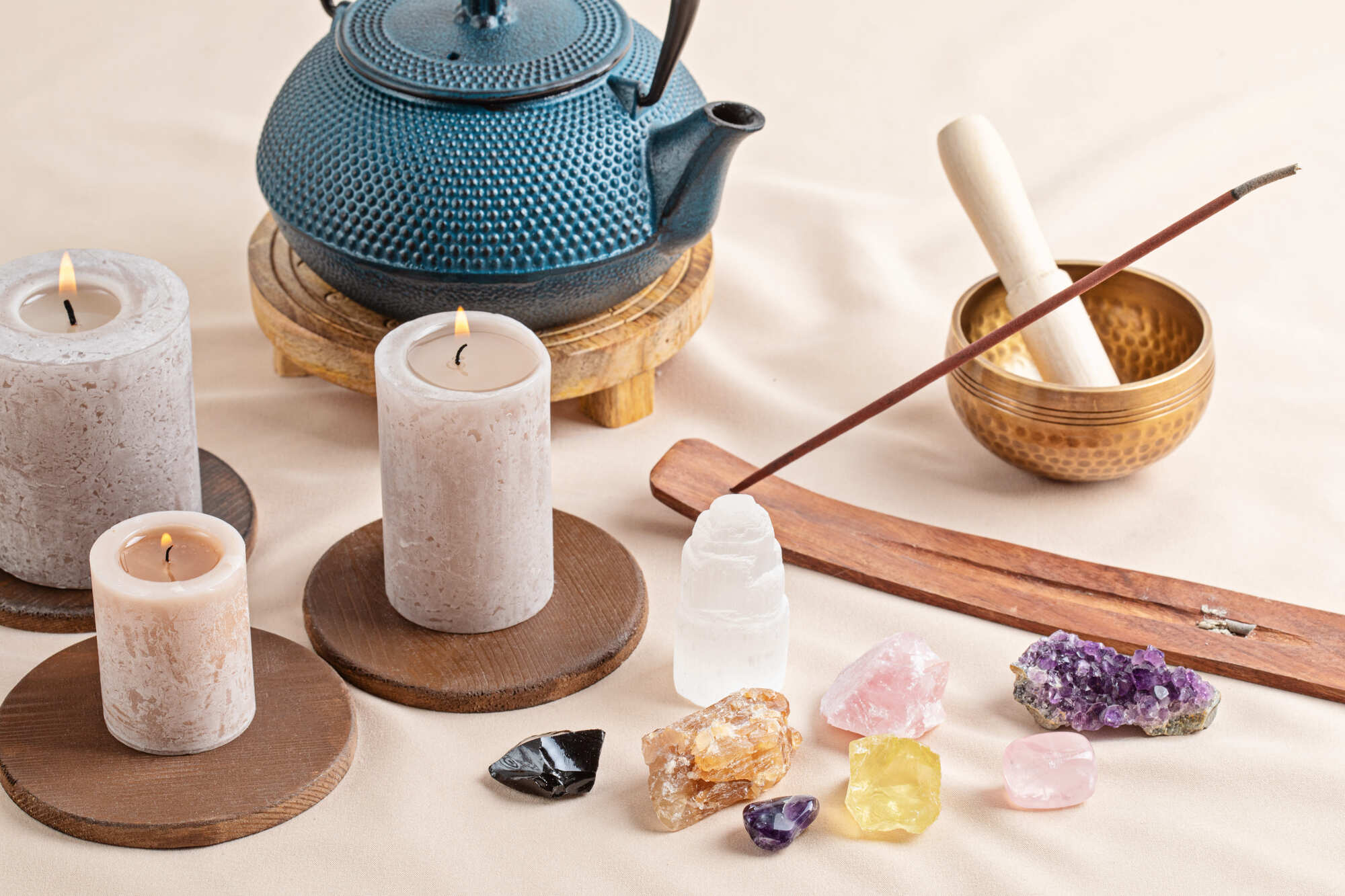 We are very close to the start of 2022, and with the new year comes resolutions! The big question on the mind of many people during this time is: how do I set new year's resolutions? Can new year's rituals help me keep my resolutions and meet my goals?
The answer to all of these questions is a definite yes! 
All your resolutions can come to pass with manifestation, and these manifestations can be done with new year's rituals for good luck. 
What Are New Year's Rituals? 
New year's rituals are a great way to symbolically make the transition into the new year. They are a wonderful way to connect on a deeper level with our spirit guides and bring our manifestations to life. Transitioning into the new year is a very significant time period and is a great time to bring your manifestations to pass. In this article, we will be exploring how you can manifest your different resolutions with some new year's rituals around the world. Ready to start the new year on the right note with some best new year's rituals? Let's get started!
New Year's Rituals to Manifest Love: 
What better time to manifest love into your life than the new year? It is absolutely possible to manifest love. Whether it's to manifest a new love interest into your life or to strengthen the love you already have in your life, the possibilities are limitless when it comes to new year's rituals to manifest love. Remember that these rituals should be done on New Year's Eve. 

Manifesting Love with A Candle Ritual: 
For this ritual, you'll need:  
Lighter
Bowl of water (for the candle to sit in)
Paper and Pen.
Honey
When all this is in place, follow these steps to start manifesting:
Put yourself in a good mood before performing this ritual. Do whatever makes you feel good: a dance, taking a walk, etc. Ensure that you are in a good mood before you start this ritual.
Establish a sacred space
The next step is to take your pen and paper and write out your desires or intentions for love. Trust your gut. Fold the paper in half and then in half again until it's flat enough to sit under the candle. You can accompany this with a kiss on the note
Think about your desired intentions then sprinkle a pinch of Holy Santo Loose Red Rose Petals, and taste a little bit of honey.
Take your bowl and fill it with water, enough to cover the bottom of the candle. Place your intentions under the bowl and envision them as you imagine it would when it happens
Light the candle and call on your guides, spirits, ancestors, or whomever you feel pulled to, and ask them to help you manifest your desire for love.

Express your gratitude to the universe and expect that all you need is being orchestrated
New Year's Rituals to Manifest Luck 
To manifest luck in your life in the new year, use the Good Luck Green Aventurine Harmonia Soy Gem Votive Candle or the Good Luck Green Aventurine Harmonia Soy Gem Candle. 
On New Year's Eve, simply light up these candles in a quiet place where you can connect with your spirit guides and begin to speak into existence all the luck you desire to have in the new year. After you are done, do not dwell on the luck you've manifested by continuing to overthink things, let it go and believe and surely luck will come to you in the new year!
New Year's Ritual to Manifest Abundance 
The Universe definitely wants to have all you seek, desire, and dream of because you are here to experience abundance beyond your imagination! 
To manifest abundance in the new year use the Abundant AF: A Crystal Kit for Manifesting Abundance & Prosperity in your life to help you tap into universal flow and that abundant AF wealth you have within you.
The Abundant AF Crystal Manifestation kit contains:
A Palo Santo Stick

A Pyrite Pyramid

Three Clear Quartz Points

A Seed of Life Crystal Grid

An Green Ritual Candle Holder

An Green Ritual Candle

An Aventurine 8 mm Bracelet

A Magic Zipper Pouch
This kit also contains ​​a robust digital instruction booklet to guide you through a suggested ritual that will get you feeling abundant AF throughout the new year! 
For more Self Care Rituals to get your magic in on a regular basis, check out a A Little Zen Box or shop these items on My Little Magic Shop