Light it up with our top 3 crystals to attract love
•
Posted on January 12 2022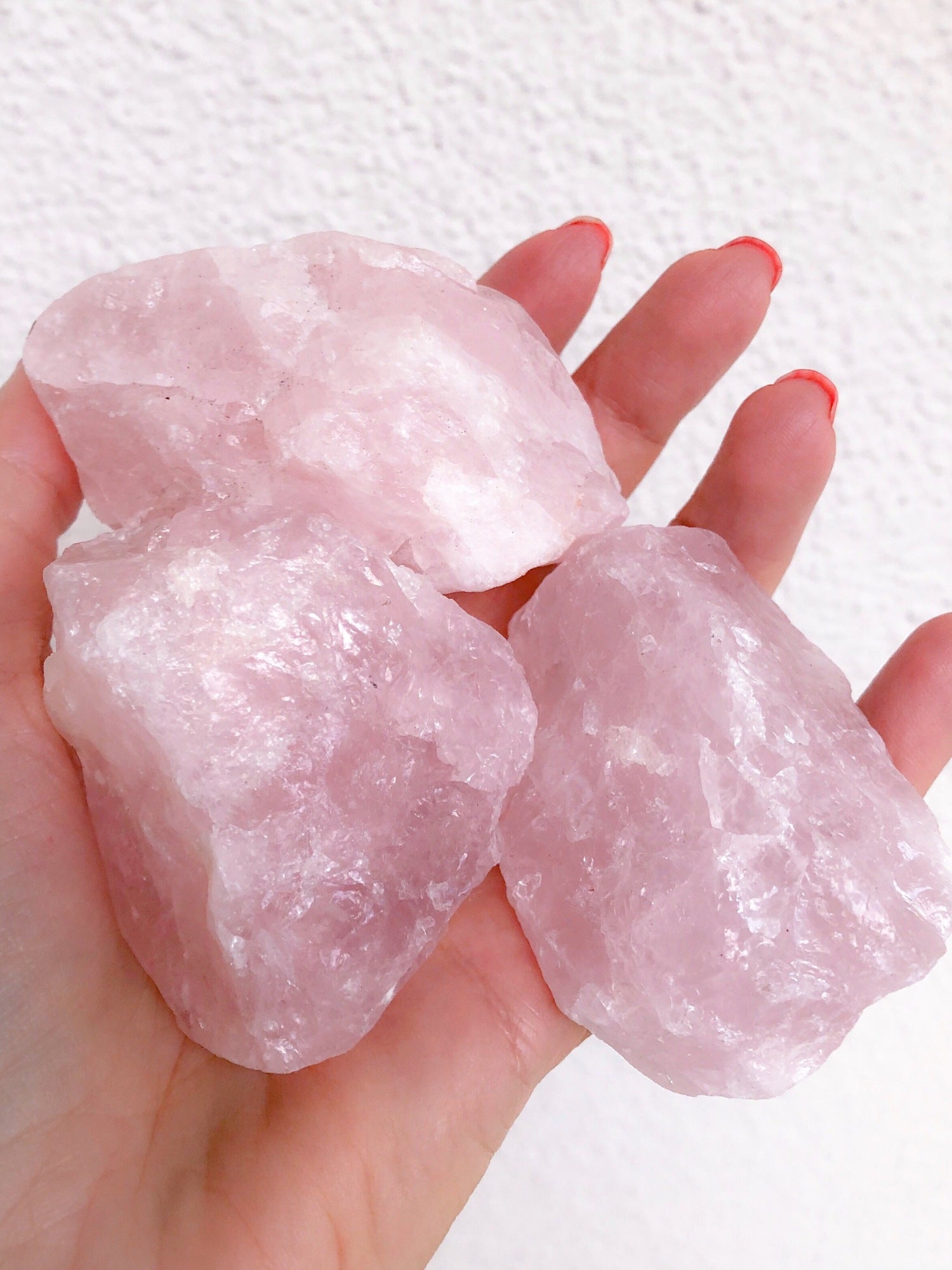 What is life without love? As humans, we are constantly on the lookout to bring love into our lives because, after all, love is the source of magic in our lives!
Are you tired of being single and looking to attract love into your life? Or do you need to level up on some self-love? Or maybe you are in a relationship, and things have started to get boring and you need something to spice up your love life? Then crystals are the best way to go!
Crystals to attract love are a very powerful tool that can mend a broken heart, unblock your heart chakras, and bring in a load of love and abundance into your life!
How to Use Crystals to Attract Love
When we want to manifest the life of our dreams, we sometimes need to set out with purpose and keep our mind and energy focused so that our goals are in perfect alignment with the universe. Crystals are an essential ingredient for this. 
Crystal stones can bring an alignment and balance that makes you open and receptive to receiving all the love you've been waiting for in your life. 
Certain crystals attract love and draw the people who are meant to be in your life closer to you, while some crystals enhance the radiance and balance of your existing relationships.
Because crystals emit natural energy, knowing which crystals attract love and romance could be beneficial to you! So read on to find out!
What are the Crystals to Attract Love into my Life?
This collection of crystals has radiant healing properties for those looking for spellbinding crystals to help cut out negative energy, nurture self-love, and grow abundance!
This goes beyond falling head over heels with that perfect mysterious someone to manifest the level of love in your life; it's also about cultivating a rich connection with yourself and being open to receiving everything the universe has to offer. Here are some of the best crystals to attract love into your life:
Rose Quartz
:
These pearly pink beauties are known as the stone of love in the crystal world; rose quartz simply radiates with the infinite love of the universe.
If you're looking for self-love or romantic love, this is the stone for you. It's gentle and nurturing, activates the heart chakra when worn near the heart, such as on a necklace, and promotes self-love that radiates and attracts outward love. It's an excellent stone for starting romances and navigating the complexities of various types of love.
Rose Quartz is perfect for when you need to remember how freaking magical you are. Keep this beauty in your bra or pocket, wear it as a bracelet or use it as a focal crystal in your crystal grid and let the self-love flow!
Each of these lovely puffy hearts has been handcrafted from high-quality gemstone and polished to a perfect finish. 
Get your Rose Quartz Crystals here.
Aventurine:
If you are looking to manifest non romantic love and abundance, then the Aventurine crystal is the right choice for you! 
Its name is derived from the Italian phrase "a ventura," which translates to "by chance." While pink is often associated with love, green is actually a better representation of the heart chakra. This stone, which is also known as a "success" and "wealth" stone, uses its energy to help you achieve success in various areas of your life, including the bedroom!
Use Aventurine when you are looking to boost your magnetism, for a first date, on an interview, or whenever you want to make a solid connection. This beauty keeps your heart chakra open and bright, making it easier to start new connections.
The Green Aventurine Puffed Heart enables the Universe's infinite protection to find its way into every corner of your life. Self-love, random bursts of luck wherever you go, romance, improving family relations, and even passionate nights to reignite your love with your partner will soon follow in your life!
Get your Aventurine Crystal here.
Malachite:
The Malachite's power can be found in its dedication to keeping vibes high and steady! 

Malachite is a life-sustaining stone that reflects the swirls and colors found in nature. 
It is a heart chakra connector, granting a deep understanding of the spirit and assisting you in shifting from a place of suspicion to one of trust and purpose. This crystal is a love magnet because it is both positive and affirming!
This is our favorite crystal for heart healing! Malachite is perfect for when you are looking for support in healing any heart-related troubles. Those heart-related troubles don't need to be romantic, by the way. If your heart is feeling shut up and you're not as open to all the love the universe has to give, this one you should definitely keep close. 
Get your Malachite crystal here.