Mindful Mantra: Feed Your Soul with Keith Ashe
•
Posted on March 28 2016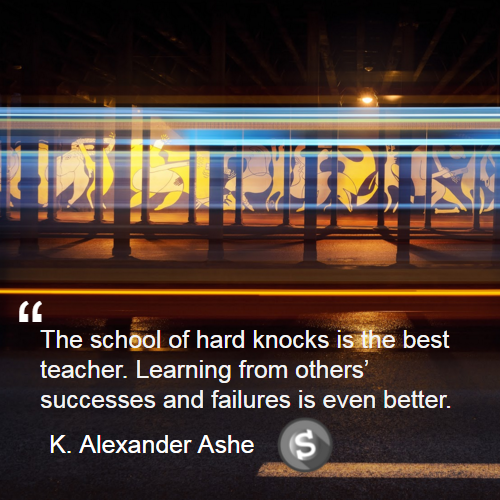 Today's Feed Your Soul features Keith Alexander Ashe, a mindful guy with a thick portfolio. Keith is the founder of Spendology, SpendPro, and Blue Apex Digital. Spendology, Keith's most recent endeavor, is a company that specializes in apps that activate financial intelligence in order to creating and using a budget super easy. Sounds awesome right?! I'm sure a lot of us could learn a thing or two about budgeting from Keith...sign us up. Keith is a graduate of Florida A&M University and Columbia University, and has previously worked on management boards of several well-respected companies. What feed's Keith's soul? Mindfulness (us too), all sorts of exercise, video games, and challenging his own intelligence. 
Are there any consistent activities or rituals you do to maintain a sense of inner peace? Mindfulness, exercise, prayer, and thankfulness.
When you are in an emotional rut, what are your go to ways to bring yourself out of that feeling? Mindfulness, video games or coding.
Before beginning a creative process, what type of preparation do you normally undertake? I make sure that my mood and energy are consistent with the task at hand.
Describe a time you underwent a particularly stressful situation and what measures you took to move through that process. Mindfulness, visualization and listening to relaxing music help me get "back to center."
Do you have any favorite movies that always revive your spirit? The Matrix, Inception, or a good comedy.
Is there a particular genre of music that brings you calm? Jazz, classical or just something mellow and thoughtful.
Are there any particular exercise routines or practices that you use for grounding? If so, describe how you discovered them. Swimming, cardio and circuit training. A trainer and social media inspired me to try circuit training.
Do you meditate? If so, how did you learn and what methods do you use often? Yes! YouTube, the Internet and Dan Goleman, author of Emotional Intelligence.
Who is the most inspirational person you have ever met, and what did they reveal to you that never left you? A consultant that encouraged me to reach for the stars.
Be sure to give Keith a follow on Twitter for updates on keeping your mind, body, soul, and business in check!
Written by Katie Girouard