Astro Alert: Jupiter Is Going Direct In Capricorn
•
Posted on September 14 2020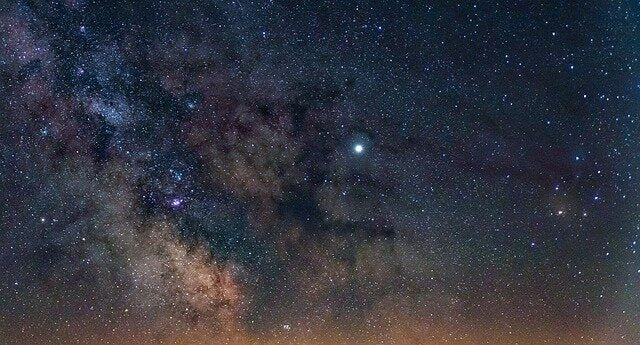 On the 12th, expansive Jupiter goes direct after four months of retrogradation that pushed us to slow down, to reconsider our approach to work, and to face limitations. It's time to look towards the future once again and to energize our work with the faith that we'll reach our goals.
Between September 10 and 17, when Jupiter is stationing, stay mindful of key events around faith, spirituality, travel, and study, especially as they relate to your career. Let's get ready for growth and cultivate some optimism during hard times.
Jupiter Direct In Capricorn: September 12
Since May 14, expansive Jupiter has been doing its annual backward dance through the sky, supporting us to reconsider our priorities, our long-term goals, and our relationship with abundance. In Capricorn, the sign of rules, regulations, and limitations, Jupiter has been making it obvious that we can't always do what we want and that the (literal or symbolic) borders that we've been taking for granted are, in fact, very real.
At the same time, with Jupiter being the planet of luck and healing, he's been helping us expand our horizons in different ways, perhaps through introspection, inner journeys or connecting more to our inner guide, beyond external searches in the material world.
On September 12, when Jupiter goes direct once again, we could feel like we're finally being given the green light when it comes to matters of work, ambitions, material resources, study, and travel. With Saturn still retrograde in Capricorn and Mars moving backward in Aries, we still have a lot to reconsider before moving forward, but Jupiter direct can give us a new perspective and the faith that things will turn out alright in the end.
Between September 10 and 17, Jupiter stationing before and after his retrograde can bring key events in the areas of travel, international matters, faith and religion, higher studies and courses, medicine, law, and publishing. Events from the past four months in these areas can reach a conclusion, helping us move forward. What will it be? During these days, let's listen to messages from our guides, pay attention to synchronicities, and have faith that the Universe is supporting us to grow!
Tune In To Our Blog To Learn More About Jupiter Going Direct!