Astro Alert: Jupiter Conjuncts Neptune
•
Posted on April 11 2022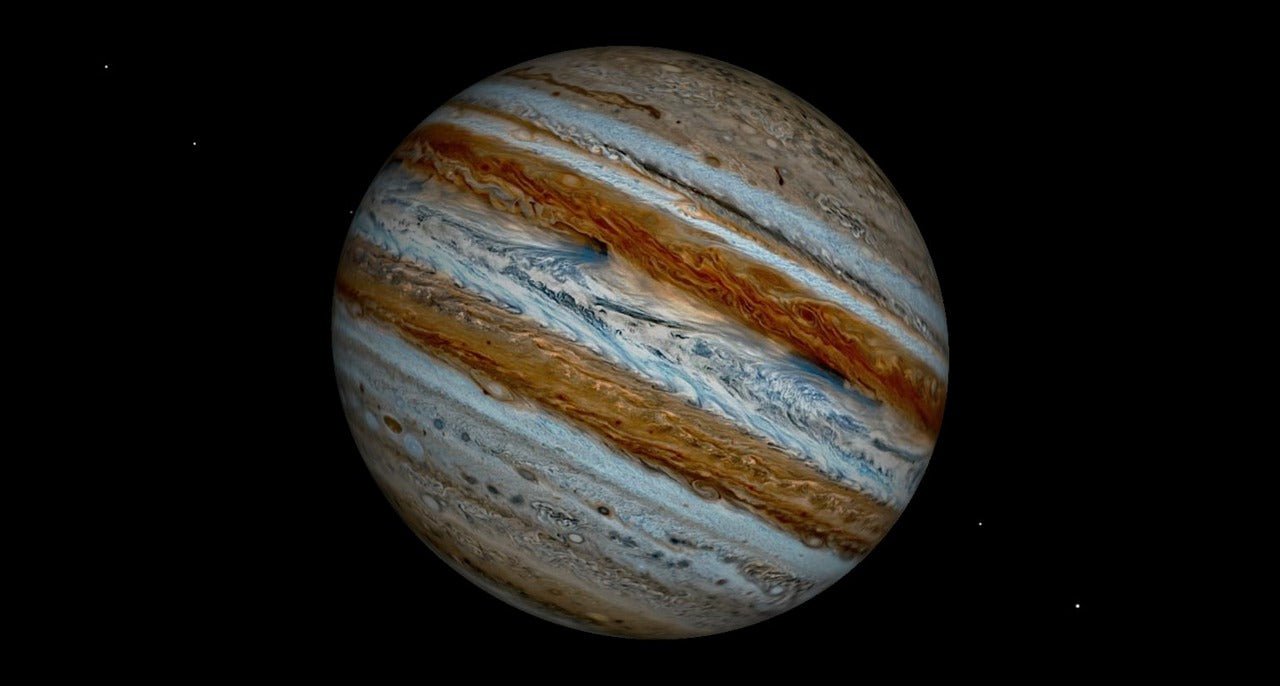 Around the 11th, when Saturn squares the Moon's Nodes, we could be prone to apathy, pessimism, or putting too much pressure on ourselves: it's a good time to assess the limitations that we're working with and to keep hope, avoiding the extremes of giving up completely or pushing ourselves too hard. In contrast, the 12th brings a beautiful conjunction between generous Jupiter and otherworldly Neptune, a rare event that supports creative and spiritual endeavors, opening the doors of our perception and inspiring us to see beyond appearances.
As a challenge, it's good to stay aware of unrealistic hopes and to avoid believing in false promises. Together, these two aspects show that the first part of April can open up extraordinary doors for us, but that we're required to believe if we're usually skeptical, to keep our feet on the ground if we tend to oscillate too much, and to be patient with the manifestation process.
Jupiter Conjuncts Neptune:
April 12
The conjunction between Jupiter, the planet of expansion and generosity, and Neptune, the planet of imagination and compassion, is one of 2022's main events: happening once every 12 years, this cosmic event marks a new cycle in art and spirituality, favors those of us who work in creative or healing professions, and opens up new gates of compassion and generosity. 
At the start of the year, when I wrote about this aspect in the 2022 overview, I hadn't thought that our generosity and global awareness would be awakened by an event as disruptive as Russia's attack on Ukraine. Even if the circumstances are daunting, the world's reaction to the crisis reaffirmed values that the Jupiter-Neptune conjunction supports us to cultivate this year. The conjunction is about overcoming boundaries (physical, cultural, psychological) and connecting not only with the gifts of joy, bliss, and gratefulness, but also with the truth of human suffering.
Pisces is the last sign of the zodiac: its energy embraces all the other signs and recognizes the validity of every experience. This is why mid-April supports us to empathize, to share, and to allow what is soft and tender to emerge in our lives. We can unfreeze joy by being open to feel all our emotions, even the unpleasant ones. And we can be receptive to artistic inspiration or spiritual growth when we can see the thread that connects all of life.
On April 12, make space for what is magical in your life, gather sources of inspiration, and write down reasons to be grateful. It's a great day to connect with your spirit guides, to send loving energy into the Universe, or to simply take a break from everyday life by indulging in your favorite movie, book, or album. Most importantly, keep your senses open – this aspect can bring amazing opportunities for healing and growth.
As a challenge, it's best to stay mindful of the influences that we allow into our lives: emotionally and energetically, our boundaries can be more open. This is why purification rituals, meditation, and general discernment about how much of our energy we offer to others can be helpful at this time.
Check Out Your FREE Monthly Horoscope Here To See What Awaits You In The Upcoming Month!