15 Inspiring Self-Improvement Quotes to Live By
•
Posted on January 04 2019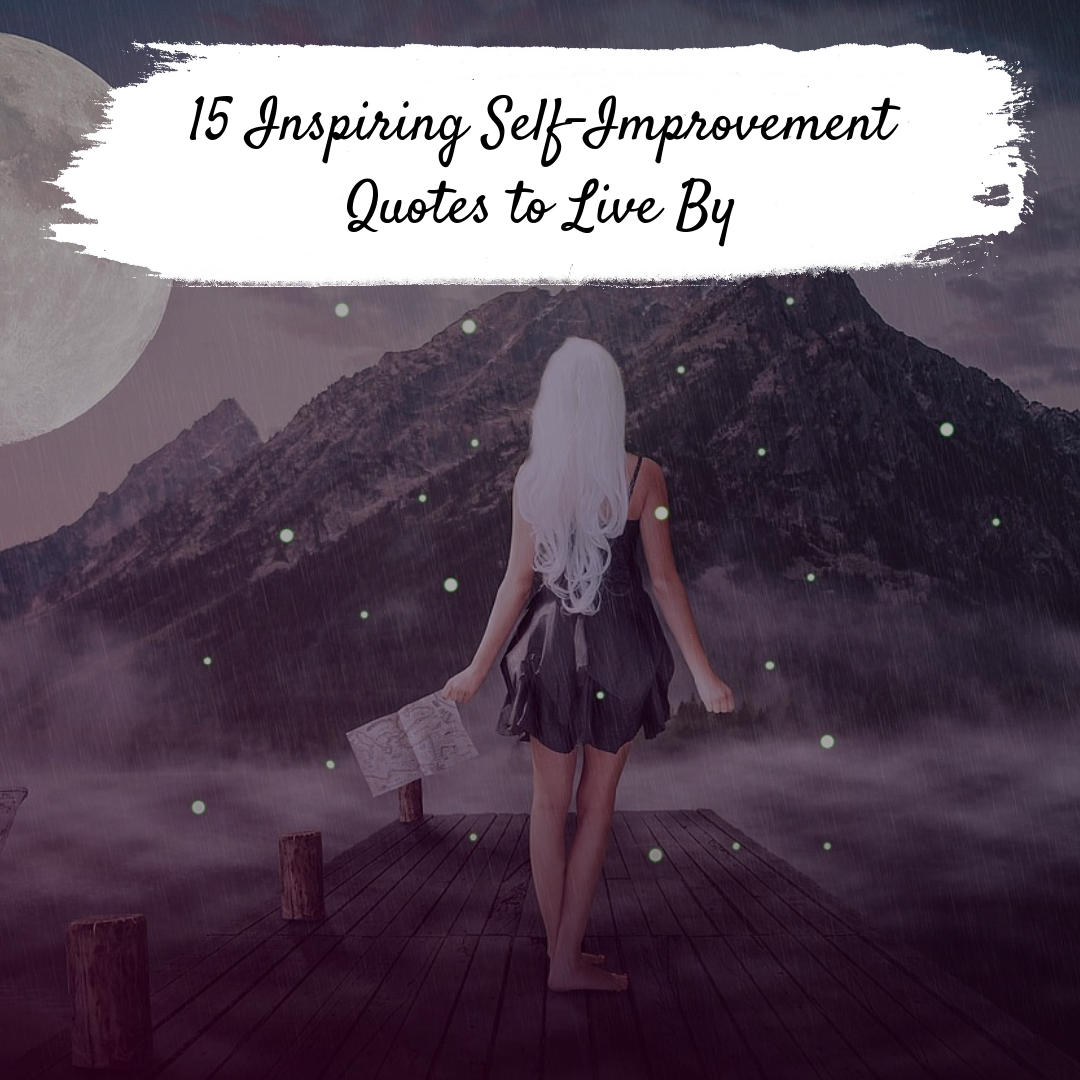 With the start of the new 2019, we bet a lot of you set amazing resolutions! We did too! One of the best resolutions we have ever made was self-improvement. Life has its ups and downs. However, you gain something from the ups and the downs. You cherish the happy memories from the good times, but the best part comes from the downs. You grow. You become a better person. And today, we have gathered 15 of the best self-improvement quotes just for you!
15 Self Improvement Quotes to Live By
When we strive to become better than we are, everything around us becomes better too.
Paulo Coelho
Have you noticed this amazing phenomenon? When you grow and make the conscious effort to become a better version of yourself and be happier – the world changes around you. Somehow, everything becomes magical, better and even the simplest things in life bring you joy.
You are the greatest project that you will ever get to work on. Take your time. Create Magic!
Unknown
Of all the be your best self quotes, this one is simply amazing. You are worthy of your own time. Work on yourself, grow, enjoy life and the magic will happen!
You don't have to move mountains. Simply fall in love with life! Be a tornado of happiness, gratitude, and acceptance. You will change the world just by being a warm, kind-hearted human being.
Anita Krizzan
You affect your surroundings as much as they affect you. So, strive to become better than you are! Above anything else, be kind, be loving to everyone because you really don't have to pull any miracles. A quote for changing yourself for the better worthy to live by! Remember, sometimes, even a kind word can change someone's life completely.
Life is like riding a bicycle. To keep your balance, you must keep moving.
Albert Einstein
One of the greatest minds in the world has a simple thought for you – no matter what happens, keep moving. Because life is happening while you are sitting and feeling sorry for yourself for something that happened in the past. This year, let go and move on!
Don't let the things that happen to you define you. You can accomplish your dreams if you are unwavering. An awesome self-improvement quote to live by!
If you can see yourself as an artist, and you can see that your life is your own creation, then why not create the most beautiful story for yourself?
Miguel Ruiz
As always, Ruiz combines the beauty of the written word with wisdom. Create your life, don't wait for it to happen!
We either make ourselves miserable, or we make ourselves strong. The amount of work is the same.
Carlos Castaneda
If this self-improvement quote doesn't kick you right in the heart, don't worry we have more incoming! Our point is, you are putting in the same effort every day, why not divert it into something that makes you happier?
Love yourself enough to work harder.
Unknown
Sometimes, the hardest thing in the world is to love yourself. Whatever illusion of unworthiness that you have, it's just that – an illusion. You are amazing! You are worthy! Work harder for yourself!
Self-knowledge is the beginning of self-improvement.
Baltasar Gracian
One of the wisest things that you can do is take the time to know yourself.
Be respectful – words are powerful. Use them as candles to light the way, not to beat someone up.
Michael Josephson
This is one of the most powerful words that we have heard in a while. We often take words for granted and we forget how much power they can hold. And it's truly mind-blowing when you realize that how you use them, makes a huge difference in life. Especially if you are trying to grow. That is why we chose this awesome self-improvement quote!
Stop trying to see other people as work in progress, and start seeing yourself. Nourish yourself, love yourself and enjoy yourself – it's the best thing you can do with the time that is given to you!
Life is not always a matter of holding good cards, but sometimes, playing a poor hand well.
Jack London
In life, almost everything is made up of how you react to the things that are happening to you. Even if your life has served you a plate of BS, you are in charge. You can grow or let it take you down. A worthy self-improvement quote to live by.
The mystery of human existence lies not in just staying alive, but in finding something to live for.
Fyodor Dostoyevsky
Lately, you must have been running around with an endless list of tasks to do. It's not just you, we've all been living the auto-pilot life. Life should be about living and enjoying – not about checking things off a list! Don't turn into a zombie, instead grow and see the magic around you. Feel it, live it, enjoy it. Makes you stop and think, doesn't it? That is why we included this amazing self-improvement quote for you!
Always dream and shoot higher than you know you can do. Do not bother just to be better than your contemporaries or predecessors. Try to be better than yourself.
William Faulkner
The goal of life isn't to put yourself above others, it's about putting yourself above the person you were yesterday. Growth is hard, but you can't achieve it by comparing yourself to others.
And last but not the least, magic is all around and within you. After all, what is life without a little magic? Be magical in the new 2019!
We hope that you found this self-improvement quotes helpful and just as amazing as we did!
Tune in to our blog and join our mailing list to discover magic!