The Ultimate How To Make a Meditation Altar Guide
•
Posted on June 18 2018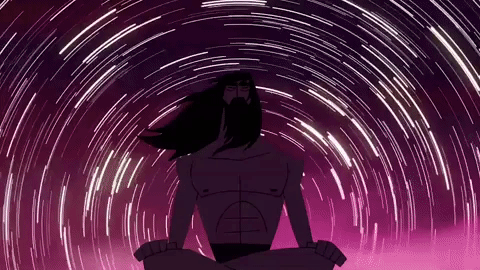 When you are trying to make meditation a permanent habit into your life you have to give it some space. On this magical journey of self-discovery and bringing the Zen to your life, the easiest way to keep yourself focused is by building a Meditation Altar. Now, you might be wondering is building a Meditation Altar might be a little too much but it's worth it. The Meditation Altar will help you to be more focused and determined to meditate every day.
What is a Meditation Altar?
Meditation Altar is a little space of your home where you keep all your meditation tools. Let's face it, if you want to practice meditation, it won't be easy to remain focused from the very beginning. That's why meditation tools come pretty handy. But, meditation tools are tools that you want to remind you of peacefulness, serenity and the road to your inner zen. If you keep them everywhere, all over your house, the vibes will change.
That's why a little space for a Meditation Altar can bring you a long way. Firstly you will have a tidy space in your home devoted to meditation. Keeping everything organized on it will help you maintain your inner harmony. Not only that, but the Meditation Altar will serve as a reminder for you to practice meditation every day.
And who wouldn't like to meditate when you have your little zen space all tidied up and ready to go?
The Guide on Building a Meditation Altar:
There aren't really rules on how you should make it, but we had some ideas and directions that you might find useful. Let's begin:
1. Keep things simple
You don't need to overcomplicate things, just keep the space tidy and simple, covered with a cloth of your choosing along with a few items that you use every day for your meditations.
2. Keep strong emotions away
When you choose items for your Altar, you should focus on items that bring positive energy. But even so, if you put items that have too much history behind them, they can easily drive your attention and focus away during meditation.
3. What items should you use on your Altar?
Focus points
Healing talisman
Altair's usually don't have too much items on them, but one item is usually placed at the center and used as a focus point. Now, everyone has their specific item to serve this purpose. Check out our healing talisman below, which is excellent when it comes to using it as a focus point!
Singing Bowl
Or if you prefer sound meditations and sound healing, we would also recommend using singing bowls like the ones below. The harmonic sounds that they produce along with their frequency and vibrations is what makes them a perfect choice when it comes to making them a focus point.
Crystal Pyramid
However if you are trying to make some bigger, significant change in your life, we recommend that as your focus point you use Crystal Pyramids. The focus of the energy of the pyramid, with the intention or wish that you will put inside, makes them the best choice for bringing change into your life. Which is why we recommend that you use them as a focus point.
Candles & Incense
During meditation you might often use incense and burn candles. They are powerful tools that can help you during meditation. That is why we encourage you to place them on your Altar and keep matches close to it, so you won't have any distractions when you meditate. You can check out our awesome collection of both below.
Prayer Beads or Malas
Prayer Beads are great when it comes to helping you keep yourself set on your meditation and focusing on your mantra. No dozing off and certainly no wandering off when you use one of these which is why we thought that you should keep one on your Altar at all times to help you meditate.
These are the essentials that we advise you to use when building your Altar, but there are many more items that you might like to use. Just remember, tidy, simple and organized filled with positive energy! And we are sure that you will build the best, magical meditation Altar in no time!
Tune in to our blog and subscribe to our weekly emails to get more information about finding your inner Zen!