How I Finally Found Self-Love
•
Posted on June 16 2017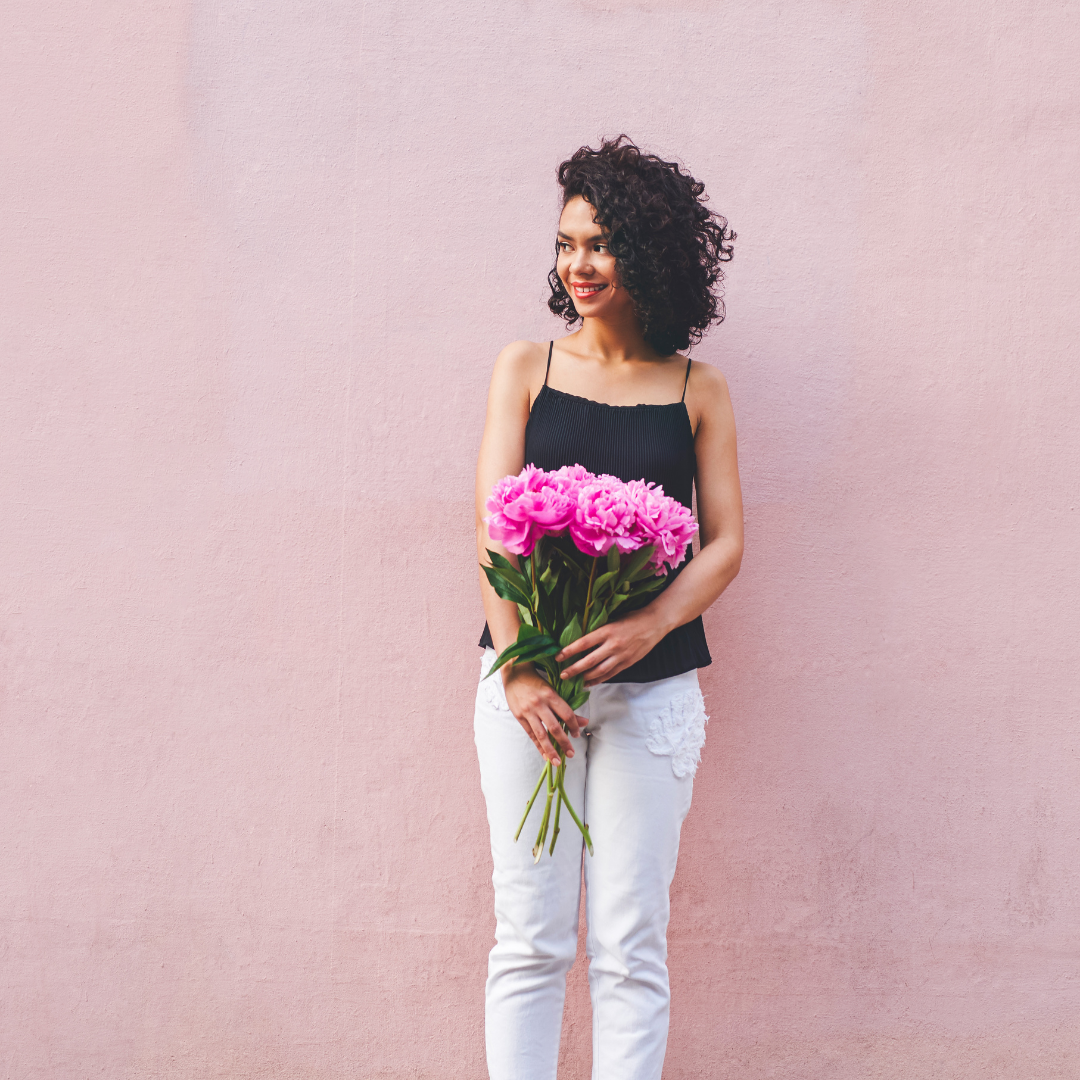 For my entire life, I had seriously lacked any type of self-love, self confidence and self-respect. Now, I knew that I was a good person, but just never really thought that much about myself. Even when someone would give me a compliment – it felt so awkward and I would immediately thank them and say something degrading about myself in the same sentence. Ringing any bells? Let me ask you, has someone ever complimented how you are dressed and you say "Oh thanks, this thing is so old."
Why don't we just stop at saying thank you. It's rude to not accept a compliment because the other person is telling you something they like and you are essentially telling them they are wrong. However, I struggled with this for most of my life because of a lack of self-love. I didn't see myself like others did – I only saw my flaws and that's what I focused on.
I struggled with acne, being overweight and having extremely poor eating habits. I didn't see myself as beautiful because I didn't feel beautiful. I felt self-conscious all the time and so uncomfortable in my own skin that I didn't even know where to start loving myself. Then, something amazing happened – I had a car accident. I broke my back, my pelvis and my sacrum and had what felt like a long recovery ahead. I know what you're thinking – how the heck could that be something amazing?

You must find the lessons in your battles and be grateful for them. Those battles are given to you for a reason – to make you change and grow into who you are meant to be.

I knew I had to do something – so I put my warrior mindset into overdrive. I mean, I'm a mom of young children – so I did not have time for this! Those were literally the words that I told my therapist on my first day of physical therapy. Now, I will fully fess up and say that I am a bad patient because I don't listen to anyone except me (for the most part).

I started looking at the situation – and I knew that I had to get my body recovered. I took a few weeks to rest, but after that I stayed pretty active. I had a wheelchair for out of the house adventures and had to use a walker inside. I wasn't allowed to put any weight on my left side for 6 weeks so I had to hold my left leg up all the time. I didn't let that slow me down though – I refused to stay in the house wallowing everyday (I knew what that would do for my mindset). So, I went up and down the stairs on my butt and it felt like it took forever to get out to the car everyday. I got out of the house everyday – to go to the park, go to the store or to just take a ride and leave the house.

I kept my warrior mindset focused on recovering my body. Moving it felt better than not moving it – so I started to experiment more with this. The more I moved my body, the faster my recovery went – not only physical but my emotional state as well. Then I did what some thought was the unthinkable – 3 months after my accident I signed a release from all my doctors and moved out of the state.

I took my recovery in my own hands and started using physical activity to heal my body. Then I took it another step and focused on what I was feeding my body – this one was a BIG one for me. I mean, you are talking to a recovering sugar addict – no really. I finally sat down and calculated that I was eating over 460+ grams of sugar a day! Confession time – I would drink a full 2-liter of soda a day, plus candy, anything fried and drank heavy whipping cream from the carton more times than I care to admit. I basically had the eating habits of a 5 year old that is allowed to have whatever they want (obviously because I'm a grown up now).
Guess what sugar can do to your body – lots of bad stuff including causing inflammation! Not good for trying to recover your body from a major trauma – or good for your body period.

So, I sugar detoxed majorly – and I discovered that for me to recover my body, I was going to have to change my mindset about food, health and fitness. I needed to make this a lifestyle change, not a temporary fix. Changing my mindset about how I view food, instead of everything always revolving around food I had to look at it as something to heal my body with.

I coupled this with working out, specifically doing weight training which is something that scared the crap out of me before. First of all, it just seemed intimidating and secondly I had the thought process that I didn't want big, bulky muscles. Listen up, ladies out there – if you aren't weight training, you should be. You will not get big bulky muscles unless you are aiming (and eating – yes you have to eat A LOT of food) to get them.

So, why am I telling you this – because this was the big ticket for how I finally discovered how to love myself. Yes, of course because I focused on eating right and working out I lost weight – I am down a total of 60+ pounds – but I look at that as an AWESOME side effect and result of doing the inner work.

The inner work being that I was truly grateful to come out of my accident alive – and I needed to heal and love my body to get better. How to love your body – take care of it like you love it. Feed it things that will make you feel better and move it in a way that makes you feel amazing. I put myself as a priority for once in my life and kept my warrior mindset moving.

What came out as another side effect of taking care of myself – self-love. Not in a conceited way, but in a way that I feel great inside and out. I'm not perfect and I'm not at my ideal body, but I'm not striving for perfection – just progress. When you finally progress to where you can take a compliment from someone and just say thank you – it feels so amazing.

You deserved the compliment in the first place – you just have to love yourself enough to believe it too.

Just by taking smalls steps towards taking care of yourself you will see a huge trickle down in results in other areas of your life as well. Everyone is looking for a quick fix, but if you just take care of yourself like you love yourself – eventually it will become part of who you are. You have to start somewhere – so start by believing in yourself and loving yourself more each day.

Life is What You Choose
XO Renea
About Renea Paulsen:  My name is Renea Paulsen and I am a Life Coach, Author, Speaker, Wife and Mom of 2 beautiful kids. I am passionate about coaching and inspiring amazing women to stand up like the warriors they are a live a life they absolutely love. I specialize in the areas of Wealth, Health & Weight Loss, Relationships, Mom Life and Life Purpose. I help women on how to be strong, happy, healthy, wealthy and confident. A woman that looks and feels sexy and has awesome relationships – basically a woman that has it all! I have always loved helping people ever since I can remember and have put my passion to work by helping other women overcome their own battles in life, just like I did.
Want to connect with Renea??  Check her out here: 
Want to write for us??  We would love to have you.  For instruction on how, visit our Write for Us page.