Green revolution, Mini Mastermind and Selfless Students – Just Good News
•
Posted on April 06 2018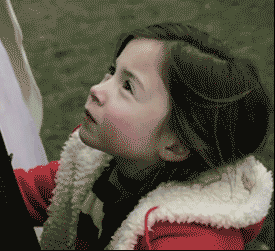 Hello everyone!
We have had amazing things happen through the world this week! As usual we have gathered all of them to help you get motivated and inspired by the kindness of other people. This week we have the start of the green revolution, mini mastermind in the search of a puppy, selfless students saving lives and so much more! Read on and get inspired my friends!
Farmer is starting a green revolution
Who said going full organic is impossible? Well it certainly isn't and the Canadian farmer, Mister Travis is on his way to prove everyone wrong. It's one of the largest farms that is transitioning into organic food. He is not currently full organic, but he is expecting to make a full transition by the end of 2020! Isn't that awesome? You can check his awesome story and mission here.
Little girl transforms into a mastermind to get a puppy
When she couldn't get the attention of her parents to get a puppy, this little girl started observing her dad. Apparently he looked really focused when reading his favorite section of the newspaper, so she decided to ask her dad by writing on the top of that section. And who could ignore her after all that effort? She got her puppy and started a full string of awesome events. Her dad took a photo that went viral and he is now posting a cute puppy picture for every donation in an animal shelter. How cool is that? One little wish, a puppy and something so magical happened! Check out the full story here.
Who needs firefighters when college students are being selfless?
When they started heading home, six college students saw a fire that broke out in a building. They didn't even think and rushed in to help anyone that could be trapped inside. They saw an old 90 old man that was still sleeping and woke him up and helped him out. After that the firefighters arrived and got the fire under control. Helping each other out is everything guys! Check the full story here.
Here are some more Just Good News:
Florida woman, 90, knits small blankets for cats at animal shelters

Without Soil or Sunlight, Scientists Harvest First Vegetables in Antarctic Greenhouse
Norway Aims for Electric Planes to Help Slow Climate Change
Dog Rescues South Carolina Man Who Fell Into A River
Dedicated Surgeon Treks 8 Miles Through Snow to Operate on Cancer Patient
Gate Agent Helps Exhausted Mother Travelling Alone Calm Her Crying Infant
Police Post Photos Of A Suspect On Facebook, Community Responds With Kindness