Astro Alert: Full Moon In Leo Incoming
•
Posted on January 27 2021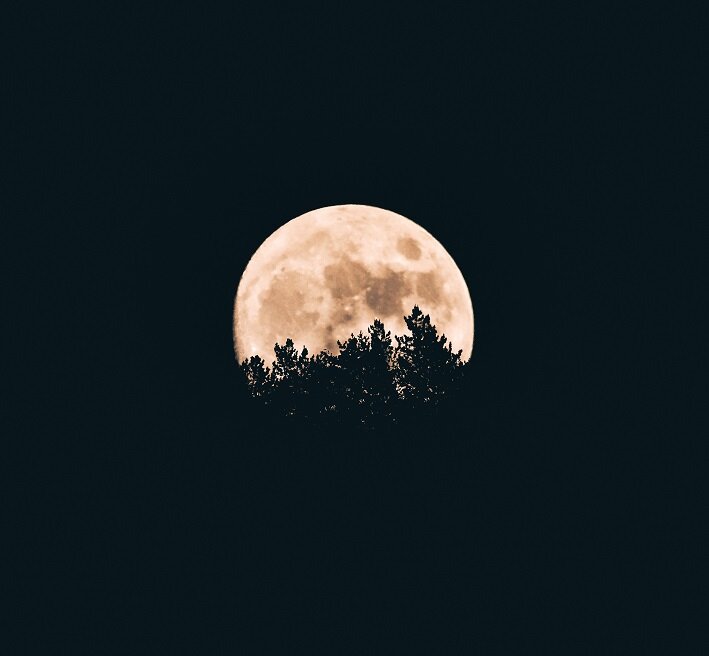 On the 28th, Venus conjunct Pluto in Scorpio completes the picture by uncovering themes linked to power, control, vulnerability, attachment, and trauma in our relationships. By opening up to less pleasant emotions, to our shadow side, we can use this intense energy to connect deeply with our partner, to transform our emotions and attachments, to reach a more profound level of commitment.
The Sun-Jupiter conjunction on the same day is a guiding light that supports our hopes for the future, our friendships, our projects, our innovative and humanitarian interests, bringing possible opportunities for progress. Between these powerful aspects, the last week of January is a balancing act, brought to a peak point by the Leo Full Moon on the 28th.
With squares from Mars and Uranus, this Full Moon can bring January's conflicts and tensions out in the open, prompting us to integrate self-interest/pleasure with a preoccupation for our community, living in the moment with planning for the future, our heart with our rational side. Emotions linked to being seen, accepted, loved, and allowed to be authentic could come up at this time, asking us to make space for them, integrating them with the part of us who wants to keep focusing on facts and concrete actions towards progress.
Leo Full Moon: January 28
This year's Leo Full Moon is full of growth opportunities, challenging us to connect to our courage and willpower as we become increasingly aware of the gifts we have to offer to the world and the practical actions needed to bring change in our lives. Leo Full Moons bring results and peak moments in the area of creativity, education, romance, children, and leadership, revealing how we've been expressing our inner royalty in the past six months.
Our current emotions, together with the circumstances of our life, unveil what has been working in these areas and what needs adjustment. How have you been manifesting your creativity? How have you been showing loyalty to yourself and to those you love? Each of us has an inner fire, an inner king or queen who is radiant and unapologetic. This Full Moon, let's connect to this confident, creative side of us and find ways to express it from the heart.
The Sun in exact conjunction with Jupiter in Aquarius will amplify our faith and generosity, making it a great time for opportunities linked to friends, groups, social progress, or innovation. We'll be prompted to reflect on our personal contribution (Moon in Leo) to building a better world (Sun and Jupiter in Aquarius) and supported to believe in our vision, trusting that circumstances will align if we put in the effort. Not only are we being called to harvest the inner fire that makes us and our gifts unique, but also to play our part by offering it to the world. 
Tense aspects with Mars, Lilith, and Uranus in Taurus can awaken a tendency to go to extremes, to be either painfully detached in our pursuit of knowledge and progress or relentlessly stubborn in clinging to old comforts. It's essential to avoid being too attached to our beliefs, our ideals, our plans, or our material and emotional security at this time and to practice a little flexibility, especially when things are heating up.
People will be feeling more keyed up than usual, reminding us of the need to balance self-confidence and the itch for change with warmth, tolerance, and a good deal of moderation. Used well, the energy of this Full Moon is great for breaking free from all kinds of (material, mental, emotional) limitations and for reconnecting to our inner strength as we overcome obstacles, all while remembering what motivates us through it all: love, joy, and the wholesome experience of the present moment.
Breaking free and welcoming transformation into our lives- via an awakening of our gifts and our heart, with mindful moderation- is the theme of this Full Moon, especially for those of us with important planets or points in Taurus, Leo, Scorpio, or Aquarius. The symbol of this Moon's zodiac degree is "Early morning dew sparkles as sunlight floods the field", an image of transformation, of welcoming light after darkness. Let's connect to our inner Leo by finding joy and the courage to leave behind what no longer serves us.
Tune In To Our Blog To Learn More About The Full Moon In Leo!