What Should You Know About The 2019 December Solar Eclipse?
•
Posted on December 23 2019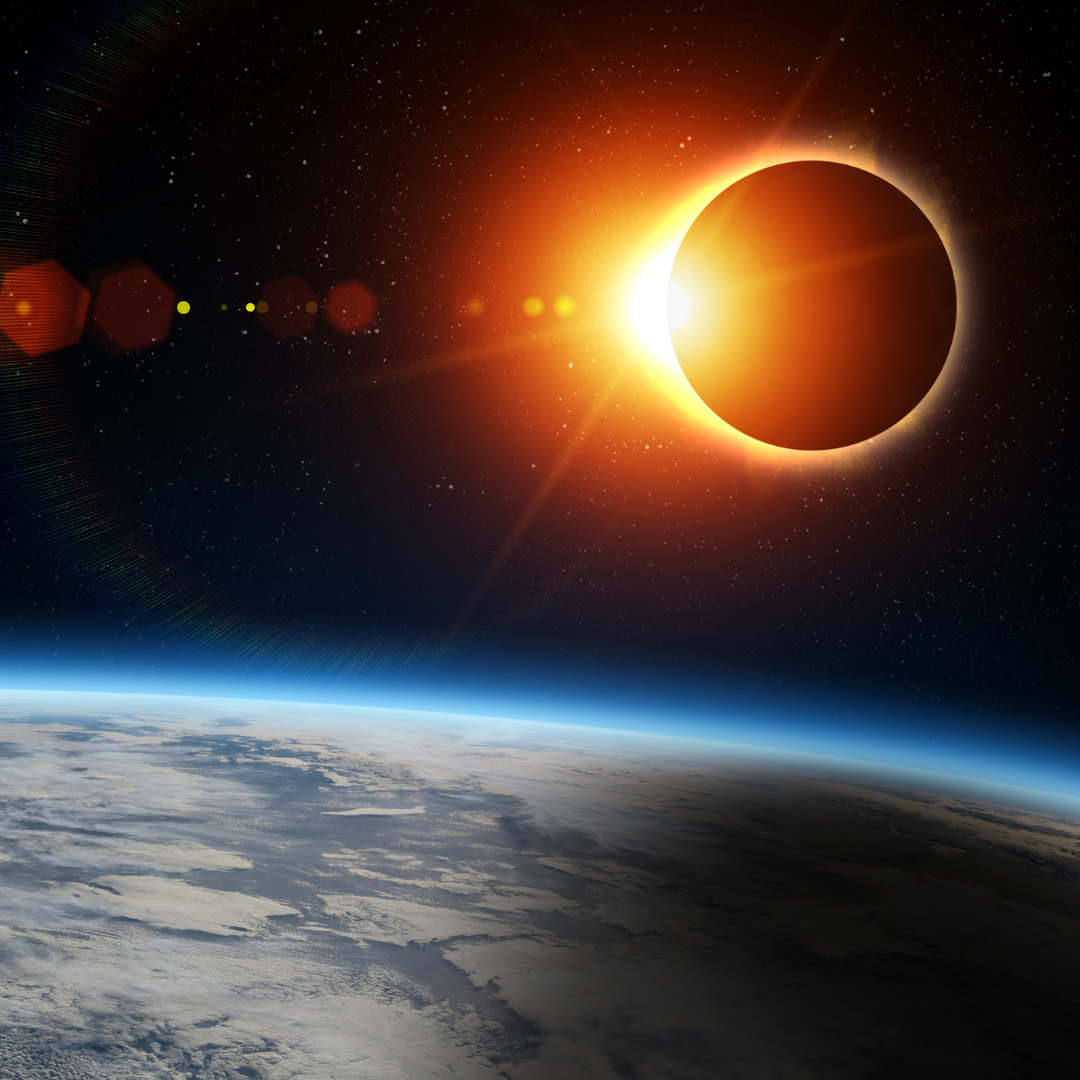 Dear everyone,
Are you ready for the next eclipse from the Cancer-Capricorn series? Since the summer of 2018, these eclipses have helped us rearrange our priorities when it comes to home, family, emotion, achievement, and career, finding a balance between opening up to life's flow and pushing forward with our agenda. This December, get ready for another plot twist with the New Moon/ Solar Eclipse in Capricorn on the 26th. In conjunction with expansive Jupiter and in trine with groundbreaking Uranus, it can be a big leap forward! Solar Eclipses mark new beginnings in our lives, often brought about through unexpected circumstances or synchronicities.
However, this eclipse happens in conjunction with the South Node- karma, the past, recurring patterns-, so a new gate is opening while another one has to close. What do we have to let go of to start anew? Perhaps the fear of not being enough, of not succeeding, perhaps a tendency to close ourselves off emotionally so we avoid feeling vulnerable, trying to control our lives and restricting the freedom of our emotional and receptive side.
It's time to let go of trying to control other people's perceptions of us and to start living authentically instead, following our internal compass beyond expectations or social comparison. If this Capricorn New Moon could speak, she would ask us: What do you want to dedicate yourself to? How can you be your own inner authority, your own boss, no matter what injustices or power plays you witness around you? How can you set healthy boundaries around your time and your energy? Since many of us will be on holiday, we'll have the opportunity to distance ourselves from daily work and to see our heart's intentions with more clarity. At the same time, being with family can be a trigger for some of us, so that's another opportunity for inner work.
The Moon is receptive, so this is a time to set your intentions, but also to let them find their place in a field of possibility from which they'll materialize when the time is right. Make a list of what you want to let go of… and of what you want to welcome into your life. Read it, breathe it in, then let it go, trusting that the Universe has received your message.
This Eclipse conjuncts Jupiter, the planet of abundance and expansion, so there are several things we could expect in the last weeks of December! The first one is more work than usual, despite the holiday cheer. The good part is that we're more likely to be feeling it as a gift, a way of realizing our mission, and not as a burden.
Then, for some of us, this Eclipse could bring a lucky twist in the workplace, perhaps a raise or a promotion. It won't be a break, as we'll have to take on more responsibility than before, but this is an opportunity to become more organized and more resilient, paving our way for even more success. Finally, some of us could be facing issues linked to justice in the workplace. Setting boundaries is more important than ever, as well as connecting to our own belief system and standing by it even as others might see things differently.
It's a great time for acceptance, but not for compromise on those things that really matter to us. Some surprises could be in store as well as the Eclipse trines Uranus! Changes at work could come unexpectedly and we could see some structures being rebuilt as Saturn, Capricorn's ruler, gets closer and closer to Pluto, the alchemist. Perhaps a change in a hierarchy or in workplace ethics has been long due; at the same time, people who are holding on to illegitimate or abusive power could clutch even tighter, afraid of the counter-current.
On a personal level, it's important to stay true to our values and to either initiate change or flow with the changes that appear as best as we can. The days around the Eclipse are likely to feel foggy and restless at the same time; we could sense that we're in for something big! It's helpful to find ways to channel this restlessness, perhaps through an exercise program or through spending time outdoors.
Those of us with the Sun, the Ascendant or planets around the 4th degree of Aries, Cancer, Libra or Capricorn are more likely to be feeling the effects of this Eclipse. No matter your sign, remember your values, your boundaries and your mission on this Capricorn New Moon!
Tune in to our blog to learn more about Astrology Events And Their Meanings!