Book Of The Week - Voyager: The Art of Pure Awareness by Robin Craig Clark
•
Posted on December 07 2018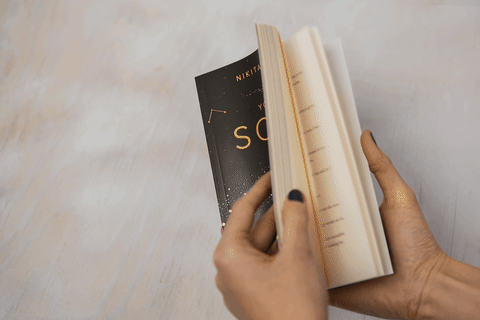 Hello everyone!
Winter is here and with it the perfect weather for cozying up in blankets in front of the fireplace and arm yourself: in one hand with tea/hot cocoa and the other - a good book. There is nothing better than a great book and today we have one very special one for you - Voyager: The Art of Pure Awareness by Robin Craig Clark. While the weather isn't very good for traveling, you can travel in other ways and become a Voyager, with the help of today's book of the week!
In Voyager, R.C. Clark taps into the very center of our existence. He calls us voyagers and our souls the lighthouses that bring us home. According to Clark, when you awaken, and you truly see you understand the truth. We are all the same, voyagers looking to find our purpose in life, to become who we truly were all along. And the simple truth is that we are all one consciousness, pure awareness in our core. And that truth, simple yet mighty lights up a flame of desire to grow within you, unlike anything before.
If you are looking for a reminder of what you truly are, things you once knew but seems you forgotten, or you want to learn more about yourself and grow - we definitely recommend for you to check out Voyager: The Art of Pure Awareness by Robin Craig Clark.
"Mind is the lock. Knowing is the key. Unlock the mind and open your heart."
Robin Craig Clark, Voyager: The Art of Pure Awareness
Tune in to our blog to get Free Weekly Book Recommendations!