Book of the Week – Mindfulness in Plain English by Bhante Henepola Gunaratana
•
Posted on January 18 2019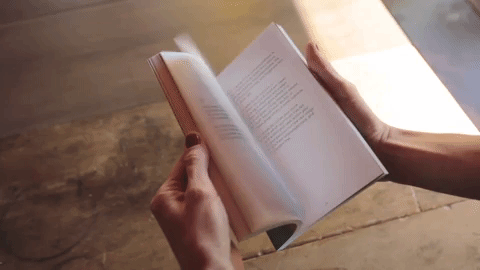 Hello everyone!
Wondering what book to put on your reading list? Because we have a great book recommendation for you! It's time to warm up your comfy chair, because today, we have found a perfect book to read – Mindfulness in Plain English by Bhante Henepola Gunaratana. If you think you aren't quite in the mood for meditation, don't give up on this book! Because there is so much that you can learn for life itself, you can grow so much without even diving into the religious part.
Mindfulness in Plain English is written in simple English, but that doesn't necessarily make it a simple book. From meditation techniques, tips, tricks to discussing the everyday way of life and everyday issues this book touches on so many subjects that there is no way that you can read this book without growing – even just a little bit. And sometimes, the tiniest steps can take you the furthest you have been in life.
If you take notes from books like us, then you will probably need to write 80% of this book in your notepad. We are not even kidding. On every page, there are so many good points that can really make you think about who you are, what you are doing in life and where do you want to go.
Definitely, the book that you should put on your to-read list!
Somewhere in this process, you will come face to face with the sudden and shocking realization that you are completely crazy. Your mind is a shrieking, gibbering madhouse on wheels barreling pell-mell down the hill, utterly out of control and helpless. No problem. You are not crazier than you were yesterday.
Henepola Gunaratana, Mindfulness in Plain English
Tune in to our blog to get more free book recommendations!