Astro Alert: Jupiter Enters Pisces
•
Posted on December 27 2021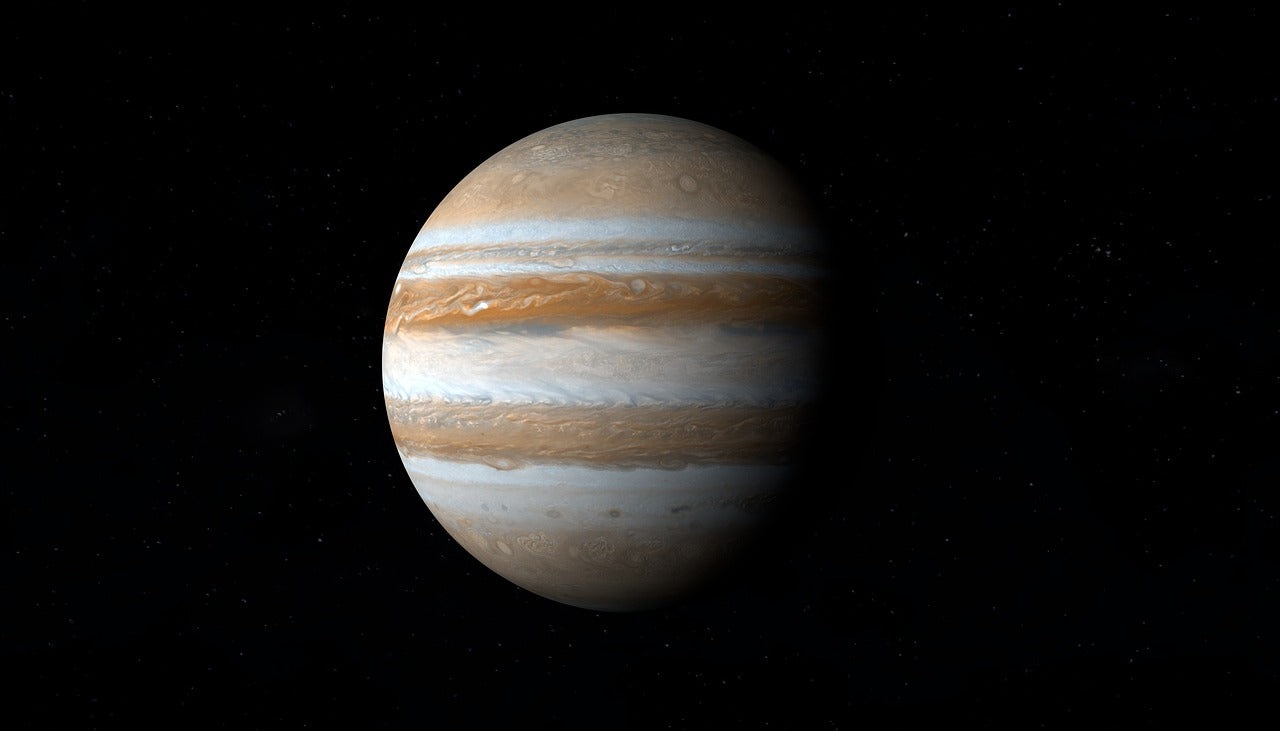 As optimistic Jupiter enters dreamy Pisces on the 28th, where he'll be staying until mid-May, it can be easier to heal our relationships through forgiveness, faith, and unconditional love. The following period supports artistic, spiritual, and charitable pursuits, marking a time when it's easier to be generous and to feel connected to the rest of humanity on a deeper level.
As long as we keep our boundaries in place and our feet on the ground, this transit can be deeply healing on many levels. Until then, the Mercury-Pluto conjunction on the 30th marks this New Year as a time of deep conversations, intense focus on our goals and passions, and awareness of the transformations we've all been going through during recent times. 
Jupiter Enters Pisces:
December 28 – May 10
Generous Jupiter feels at home in Pisces, the sign of dreams, compassion, and boundlessness, where he supports our creative and spiritual expansion for the following months. Expect people around you to start an artistic hobby, take up meditation, or pick up the energy around them with more ease. Expect yourself to feel more sensitive to both the beauty and the pain of the world… and to seek the creative means, as well as the spiritual tools, to work with your intuition.
The energy of this transit is not entirely new: Jupiter has been on a short holiday escape in Pisces from May 13 to July 28. What was happening in your life back then? Where did you feel your consciousness expand and how did you receive divine guidance and support on your path? As a challenge, where did you tend to exaggerate with fantasy or indulgence? 
The following months will highlight our relationship with receptivity, faith, and surrender. Things will flow if we allow them to unfold, without trying to force our agenda. Divinely guided action will bring us the most abundance, while generosity (through offering resources, emotional support, or healing thoughts to others) will be our second nature. Dreams can be powerful tools for healing and our connection with spirit guides or angels can be particularly strong at this time.
 Jupiter in Pisces is all about the awareness of our interdependence: giving is receiving… and helping others is tending to the divine spark that flows through all of us. Our dreams can be fulfilled through community and unity at this time; the illusion of separation will be more difficult to bear and easier to crumble as we reach out to one another.
As a challenge, this transit can make us prone to excessive daydreaming, passivity, or poor boundaries. Giving to others is not the same thing as sacrificing ourselves and feeling depleted, while faith and hope need a dose of realism to help us thrive in the present moment.
Especially if you have strong Gemini, Virgo, Sagittarius, or Pisces placements, this transit is great for working to improve your focus and your boundaries… while taking full advantage of your enhanced intuition and creativity! All in all, Jupiter in Pisces is a lucky transit that helps us connect or reconnect to our inner guide, mystic, or poet, nurturing compassion and healing within and without.
Tune In To Our Blog To Receive Astro Alerts!