6 Best Productivity & Motivation Books
•
Posted on April 11 2020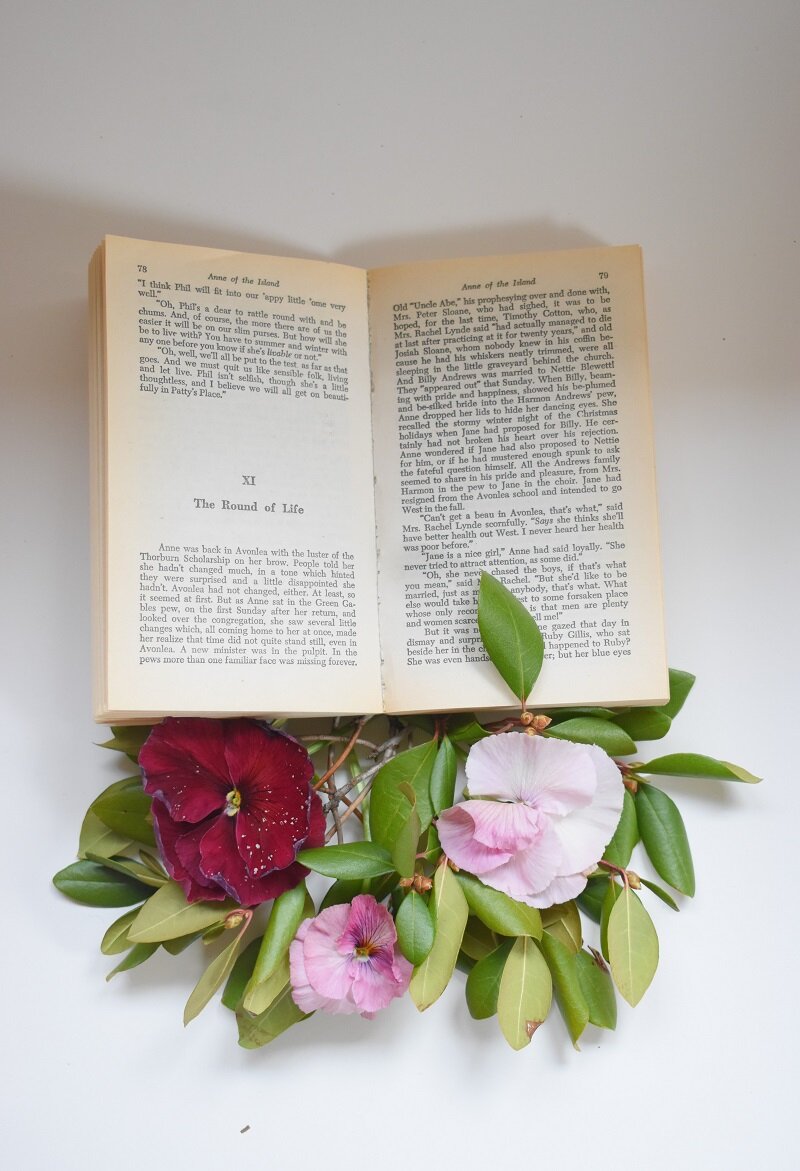 Hello, fellow bookworms!
Now that we have more time on our hands more than we have any idea to do with, it's time to use it wisely. Yes, the situation is horrible, but at least something good can come out of it! That's why we are sharing with you our favorite productivity books that can help you work on the things you love! Let's create magic while we stay healthy & safe!

1. Atomic Habits: An Easy & Proven Way to Build Good Habits & Break Bad Ones by James Clear
If you want to improve every day little by little, steadily, then pick up Atomic Habits. Atomic Habits is a book that will teach you how to deal with lack of motivation or willpower, or even to create an environment where you will want to improve, and you will thrive. An amazing book that has helped us to improve ourselves and create our own damn magic. A must-read!
All big things come from small beginnings. The seed of every habit is a single, tiny decision. But as that decision is repeated, a habit sprouts and grows stronger. Roots entrench themselves and branches grow. The task of breaking a bad habit is like uprooting a powerful oak within us. And the task of building a good habit is like cultivating a delicate flower one day at a time.
James Clear, Atomic Habits: An Easy & Proven Way to Build Good Habits & Break Bad Ones
2. Procrasdemon - The Artist's Guide to Liberation From Procrastination by Neeraj Agnihotri
If you are a fellow procrastinator that waits until the last minute to get s**t done, or you always guilt trip yourself for the things you haven't done because of procrastination, then you should definitely check out this book. We loved it because it's not a book that will say hey, you can get rid of procrastination if you just start doing things, but rather it acknowledges that procrastination is a part of you, and it helps you to figure out how to function with procrastination as a part of you. It's an awesome book to help you be more productive and motivate you to achieve your goals.
In this world, one of the biggest illusions that we live in is that we have unlimited time. With that mindset, we are uncontrolled to waste it as much as we can.
Neeraj Agnihotri, Procrasdemon
3. Start Finishing: How to Go from Idea to Done by Charlie Gilkey
If you have an idea that you always wanted to work on, however, the time was never right – now might be the perfect time to start realizing your project. Although the current situation is terrible, it has given us time, so why not use it to bring life to your ideas? We loved "Start Finishing" because it's an actionable method of 9 steps that are usually designed to help you turn your dreams into reality even when you are at your busiest. So imagine the wonders it can do now when you have more time! An amazing book!
Whatever your best work is, it's something that only you can do. Only you have the set of experiences, expertise, skills, and perspectives to do it. In this great orchestra of creation of which we're all a part, no one can play your instrument the way you do.
Charlie Gilkey, Start Finishing: How to Go from Idea to Done
4. Digital Minimalism: Choosing a Focused Life in a Noisy World by Cal Newport
Although you might not think of Digital Minimalism as a productivity book, in fact it is one of the best books that can help you improve your productivity. We live in a very busy world – even if we are at home quarantined at the moment. Social media and the technology all around us play a big role in our lives, they are a constant distraction, that harnesses the fear of missing out on us. So, learning how to manage all our technological wonders, and living a freer life, is essential so that you can use your time more wisely, and invest it into a project that gives you joy.
Digital Minimalism A philosophy of technology use in which you focus your online time on a small number of carefully selected and optimized activities that strongly support things you value, and then happily miss out on everything else.
Cal Newport, Digital Minimalism: Choosing a Focused Life in a Noisy World
5. The Productivity Project: Accomplishing More by Managing Your Time, Attention, and Energy by Chris Bailey
We loved this book because the methods that are explained and suggested in the book are methods that the author himself has tried out and started to live by them. He actually quit his job and applied many productivity techniques to find out what works and what doesn't. And the best thing is that it's one only one-dimensional productivity, but rather it teaches you how to manage yourself, your projects & goals and energy levels. It's an amazing productivity book to read!
Rita Emmett, the author of The Procrastinator's Handbook, summed this up well in what she labeled Emmett's law: "The dread of doing a task uses up more time and energy than doing the task itself."
Chris Bailey, The Productivity Project: Proven Ways to Become More Awesome
6. The Miracle Morning: The Not-So-Obvious Secret Guaranteed to Transform Your Life - Before 8 AM
By Hal Elrod One of the best books that we have read, that can help you become more productive and find time for all the things you love, even at your busiest is the Miracle Morning. In this book, Elrod explains how to craft your own morning ritual in which you will achieve more in a day than you have achieved in the past. It's an amazing system and you can craft it according to your needs, and possibilities which is why we love it so much! Definitely check it out!
Our outer world will always be a reflection of our inner world. Our level of success is always going to parallel our level of personal development. Until we dedicate time each day to developing ourselves into the person we need to be to create the life we want, success is always going to be a struggle to attain.
Hal Elrod, The Miracle Morning
Tune in to our blog to get free book recommendations!