4 Best Feng Shui Books
•
Posted on April 22 2020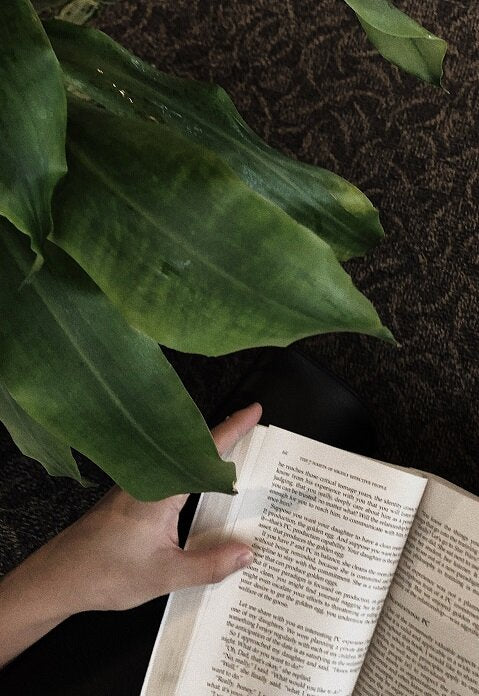 Hello, fellow bookworms!
How are things going for you? Are you ready to take some action this month and use the beautiful Taurus season energy to create some magic? Well, this week we have a few books to add to your booklist to use this energy optimally, even in quarantine. Taurus season is a great time to work on your life energy and the life energy in your home by using Feng Shui. Here are the best feng shui books to feng shui your home:
1. Sacred Space: Clearing and Enhancing the Energy of Your Home by Denise Linn
If you are a complete beginner when it comes to energy, energy clearing, and learning how life energy flows then this is a book to pick up! In this book, Feng Shui is just one section, however, there are a lot of explanations and options about energy clearing and enhancing the energy of your home. It's an amazing book for beginners!
Our homes are mirrors of ourselves. They reflect our interests, our beliefs, our hesitations, our spirit, and our passion. They tell a story about how we feel about ourselves and the world around us. A home is more than a place to lay your head and seek comfort from the elements. It is a place where you can interface with the universe. It is a crossing point in time and space that can attract energy or repel energy.
Denise Linn, Sacred Space: Clearing and Enhancing the Energy of Your Home
2. Feng Shui Your Life by Jayme Barrett
Although Feng Shui is primarily about increasing and allowing the optimal flow of life energy in your life, most of the time when you hear about Feng Shui you are thinking about aligning the furniture in your home or interior design. If you want to learn more about Feng Shui in interior design, then definitely this is the book to pick up.
Your home must have the optimal flow of positive energies to regenerate and propel your life forward. Your home is not simply a place to crash after a long day at work. Like the fish in its water, you are swimming in pools of energy as you interact with your environment.
Jayme Barrett, Feng Shui Your Life
3. Creating Sacred Space With Feng Shui by Karen Kingston
If you'd like to learn more about Feng Shui and learn how to restore your home into being your sanctuary then this is an amazing book to learn so much about Feng Shui. We loved this book because it talks about Feng Shui completely from the energetical point of view, and it explains how we can Feng Shui our whole life – or with other words learn how to allow the energy within and outside of us flow freely.
At its essence, Feng Shui is about living consciously on Mother Earth and enjoying the highest quality of life force possible for the human. It is the art of balancing, harmonizing, and enhancing the flow of natural energies, and since all things are permeated by these energies, this ancient art really can be applied in one way or another to everything we do.
Karen Kingston, Creating Sacred Space With Feng Shui
4. Feng Shui: A Feng Shui Quick Guide Book That Makes Sense by Sam Siv
If you are looking for a quick guide that makes sense and provides all the important information without sweating the small stuff, then this tiny but mighty book can help you learn and apply Feng Shui without too much hassle. We loved it! Definitely check it out!
Feng Shui is not limited to air and water, but the system revolves on the five elements of Wu Xing: Wood, Earth, Fire, Metal, and Water. Wu Xing is an ancient Chinese system and is a part of the philosophies in Taoism. The Five Elements depict five movement and cosmic cycles, on how Earth moves with Fire, Fire to Metal, and so on. Each element works with accordance to their relationships and reactions with the other, following the destructive and productive cycles of Wu Xing.
Sam Siv, Feng Shui: A Feng Shui Quick Guide Book That Makes Sense
Tune in to our blog to learn more about Feng Shui and get weekly book recommendations!