Love Spell To Attract Your Perfect Partner
•
Posted on November 13 2017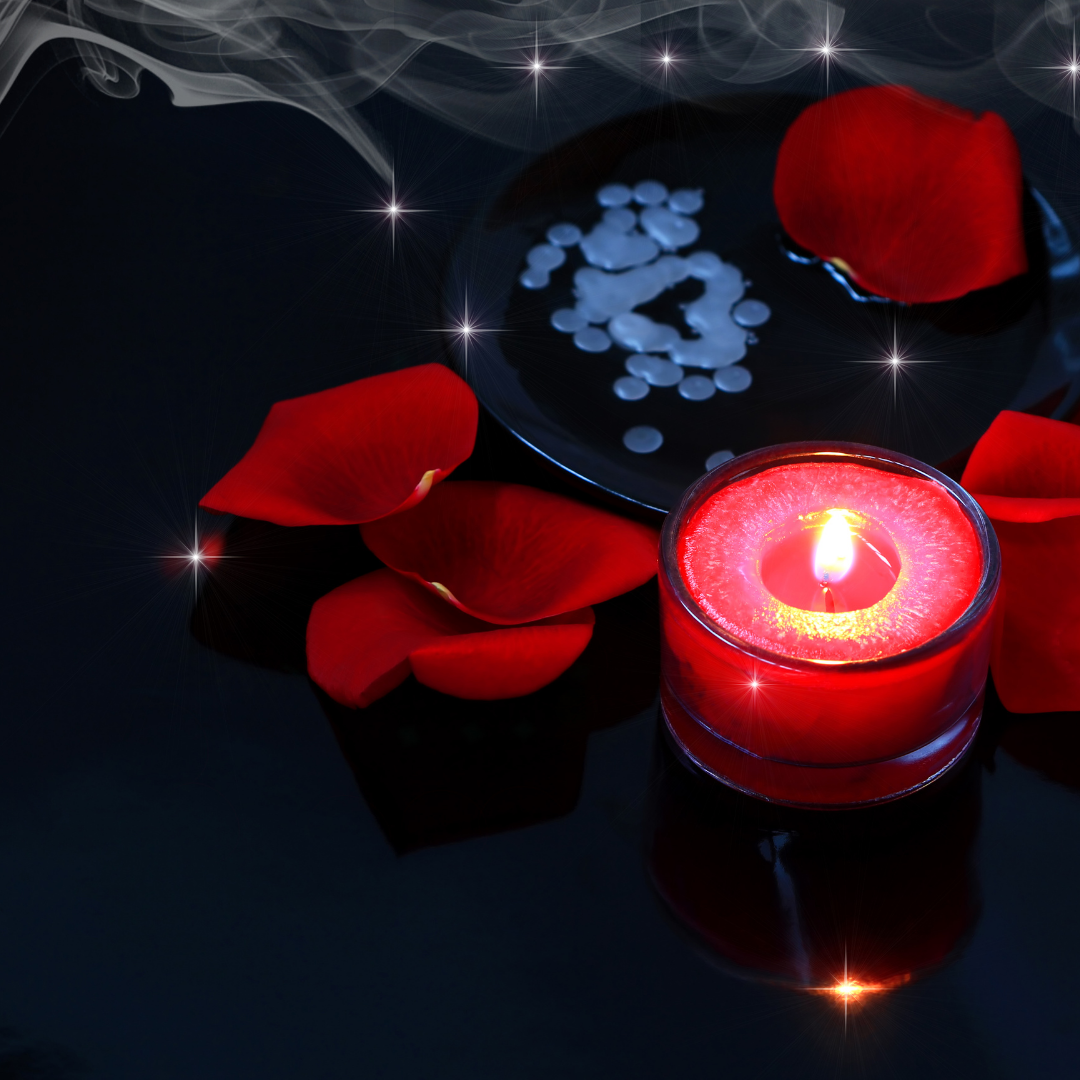 We teamed up with horoscope.com to bring you some fun spells!  Here's our second one all about changing your love life!!  Hope you enjoy!
Recently, I ran across the funniest quote on Instagram. It read, "Dating as an adult is like going to the dump and looking around for the least broken and disgusting thing." Depressing, but there are so many singles who can relate to this joke on so many levels. Dating is a mixed bag of emotions, filled with tremendous highs and soul-wrenching lows with some sprinkles of plateaus. More than anything, dating includes a tremendous amount of self-discovery. It is through another person that one begins to fully realize their self. While interacting with someone on an intimate level we begin to peel away layers of ourselves, uncovering our true selves.  

Sometimes we find parts of ourselves we aren't excited with and we move to make tweaks and changes.  Other times we find portions of ourselves we come to truly and deeply appreciate.  All throughout this entire process, it is still clear that there is an end result we are striving for.  As singles, we want to find someone who makes us feel fireworks, that deeply appreciates what makes us uniquely magical.  Often though, to get to this point, many of us approach it the absolute wrong way. We sift through folks seeking our perfect match, focusing on the type of person we believe will complement us instead of seeking the relationship that will allow us to truly step into our best and most level selves. This changes for you today. To celebrate Scorpio season  (aka the season of deep transformation) we are challenging you to swap your desire to find the perfect person with a desire to manifest the perfect relationship for you. Here's just the love spell to help you get the job done!

This is an especially great spell to do today, with the energy of the full moon heightening our intuition, desires, passion, and capacity for connection. 


Materials Required:
Notepad
Pen/Pencil
Pink Candle

Instructions:

1.         Sit or lay in a quiet place, some place you will not be disturbed for at least 30 minutes.

2.         Take 5 deep breaths, inhaling to the count of 3 and exhaling to the count of 3.

3.         If you feel relaxed, move to the next step.  If not, repeat step 2 until you feel calm.

4.         Close your eyes and recall the first time you had extraordinary feelings for another person. Go back to this time period.  How old were you?  What else was happening in your lifetime?  How did you meet this person?  How did you come to develop feelings for them?  Was it a quick fall or a slow fall?  How did you react when you realized there were butterflies?  Sit in these emotions, with the goal of conjuring up the emotions you had at that time.

Want to be better than ever in 2018? Your personalized horoscope provides a roadmap for just how to be stronger, better, hotter, smarter, and more intuitive!


5.         Now that you're feeling all filled with love, now comes the part where you start imagining what it will be like when you have these same feelings for someone else.  Begin to write down some details about your dream relationship.  Here are some questions as a guide:

 How would you spend your time with this person?  What would you do for fun?

 How would most of your communication be done?

How would you argue?

 What would you do in your down time together?

 How would you vacation?

 How would you handle your finances together?

How much time would spend with each other?

What's your favorite part of this relationship?

What types of things would you do for each other?

What are some habits you would leave out of this relationship?

6.         Translate those answers into affirmations and write them down below your answers. An example of this would be: In our relationship, we both value clear, calm and concise communication.  We both deeply listen before responding, sharing understanding and compassion.

7.         Now, hold your pink candle while concentrating on how you will feel when you are immersed in this relationship. If feelings of frustration or anxiety come up, gently push them aside and refocus to how it will feel when you find this relationship.

8.         Still holding the candle, tell the universe you are ready for this type of relationship to manifest in your life and then read the affirmations you wrote down out loud. 

9.         Light your candle and repeat these affirmations again, out loud.

10.       Express gratitude for the universe for delivering this relationship to you.

11.       Put these affirmations somewhere handy.  Anytime you feel anxious, read them aloud.

12.       Believe. You desires will be granted.

Did you enjoy this spell? Take it to the next level by creating a vision board of your perfect relationship to help you create an even clearer and more concise vision to manifest your dream relationship.

Wishing you loads of light, love & magic,

Shereen

Want to add more magic to your love life? Try the magic love tarot to reveal your romantic destiny!

Shereen Campbell is an astrologer, ecommerce manager, and the founder of My Little Magic Shop. She loves sailing, southern Italian food, and all things magical.

Feature illustration by Dorian Legret
 
Want to Read More of Shereen Campbell's Magical Hacks and Astrological Observations? Try These Next: 
The Wildest Match for Every Zodiac Sign
Your Sign's Best Zodiac Match in Bed
Want to Turn Your Lover On? We've Got The Best Aphrodisiacs for Every Zodiac Sign
How I Manifested Unbreakable Love (and How You Can, Too!) 
How Every Sign Can Feel Better Right Now!