How to motivate yourself to Meditate?
•
Posted on April 25 2018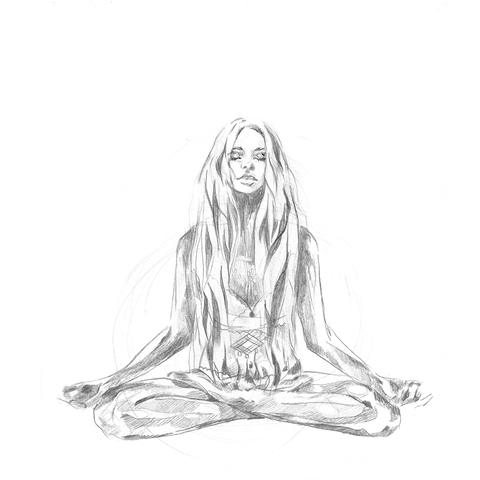 For a while, we have talked with you guys about meditation and we have even given you some awesome meditations for you to practice. Meditation is the key to bringing calming and positive energy in your life that will shift your whole life. Meditation will help you to awake your own damn magic.
But, meditation isn't something you do once and it lasts a lifetime. It's a permanent, lifelong habit that you should develop in your life and put your soul in it to make it work. We understand that it's hard to keep going every day, sometimes you are tired, sometimes you don't have the time and sometimes you don't feel like it. In reality, these are all excuses that you shouldn't be making for yourself. Here are some tips on how to make it a permanent habit in your life and make the shift to the better:
1. Do it for yourself
Okay, guys, it's time to have a real talk with yourself. The fact is that meditation can help you in your life immensely and you know it. And what have you been doing? Slacking off? That won't do. Growth is not something that happens overnight. Don't do it because you should be doing it, do it because you want to do it. And you know how the saying goes: "If you want to do something you will find a way and if you don't you'll find excuses."
2. Diversity
If you do only one type of meditation, you might get a little bored. And in reality, only one type of mediation won't help you in all aspects of your life. So, pick some of our awesome meditations here. It's time to mix it up a bit!
3. Make Space for Meditation
If you want to make a change in your life for the better, then you have to work for it. If you want to make meditation part of your life, start from your home. By making space in your house and building a Meditation Altar you will emotionally and spiritually make a place in your life for meditation. Not to mention that meditation tools can help you immensely during your meditations.
Tune in to our blog for more Magical Meditations!