Feed Your Soul with Galanty Miller
•
Posted on April 01 2016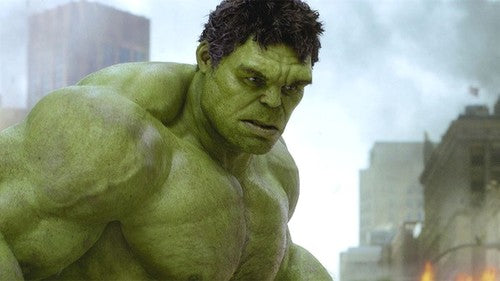 Today's Feed Your Soul features Galanty Miller, a truly authentic, witty guy who doesn't take things too seriously and understands the importance of kindness in this world. Galanty, who's first name is actually Scott, developed his pen name after once writing a play and publishing it under that name.  Galanty Miller is a playwright, speech writer, joke writer...everything writer. He has a wide range of expertise and experience, from being featured on The Onion, Comedy Central, BuzzFeed, The Huffington Post to being a "Top Cop" on US Weekly magazine's Fashion Police section. He has also written two novels! Despite this top writer's impressive portfolio, Galanty has this sense of peace and calm and chill about him that is contagious. When we asked why he seems to be so good at handling stress, he simply answered, "I think it's because I like to take 6 naps a day." Ah, finally! The secret to inner peace has been revealed! But really, Galanty can teach us all a thing or two about not taking things too seriously. He has learned to differentiate between honesty and people just being plain mean. How does Galanty feed his soul? Through the power of authenticity, kindness, compassion, and videos of people reuniting with their dogs. We love Galanty! 
Are there any consistent activities or rituals you do to maintain a sense of inner peace? "I like to walk. Everyone who can, should walk. Just walk, take in the environment without your phone. I like to write, it brings me inner peace."
When you are in an emotional rut, what are your go to ways to bring yourself out of that feeling? "Time is the best medicine. Time heals most emotional difficulties. Do something different than you normally do - sometimes that makes me feel a little better. Or buying a new shirt for a quick relief."
Before beginning a creative process, what type of preparation do you normally undertake? "I put on casual house pants. I'm a college professor and I always tell my students to come to exams not just academically prepared but emotionally prepared. Come early, be rested, be comfortable. Writing with an itchy sweater on doesn't make your writing any better."
Describe a time you underwent a particularly stressful event and what measures you took to move through that process. "I handle stress pretty well. Stressful situations are always temporary. If I'm having a bad day at work or my boss is yelling at me, I know that 6-10 hours from then, I will be comfortable lying in my own bed. Even if the stress is a mountain, it will be over eventually. I've been pretty lucky." 
Do you have any favorite movies that always revive your spirit? "Lost in Translation does something for me emotionally. There is something about that movie that puts me in touch with the rest of the world. There is the Great Expectations remake; it has a poetic mystical feel to it. I like superhero movies like The Hulk to keep calm. Because I know if I don't, I'm turning into a giant, 8-foot, green monster. I want super strength but also the ability to control it."
Is there a particular genre of music that brings you calm? "Film scores from people like Randy Newman and Hans Zimmer. The music takes you to a comfortable place."
What is the most inspiring book you have ever read? "Roger Ebert's Life Itself. His brilliant writing captures the moment. He wrote about what it means to just live life. He really captures the moments, like when he writes about walking through the streets of Europe." 
Are there any particular exercise routines or practices that you use for grounding? If so, describe how you discovered them. "I'm a runner. Exercising is the closet thing I do to meditation.  I don't know if I necessarily use it for grounding. People who don't work out don't know the enjoyment of working out, especially when you finally stop and know that you have accomplished something. I'm not thinking about anything else but survival. If I meditate, I'll fall asleep."
What is your favorite motivational YouTube/Netflix video? "Videos of people reuniting with their dogs." 
Who is the most inspirational person you've met and why? "My parents are good, good people. Watching them live their lives changed me. My mother always taught me to return invitations on time. I've taken bits and pieces of people I've met. A lot of people have told me "all you need is love." But no. You need kindness and compassion. Love is about you. Compassion is about what you can do for others. I have lots of students want to be teachers and that is a powerful thing. Teachers can make a little comment and it has the power to do so much good or so much bad." 
Check out Galanty's work on his website: scottgalantymiller.com and follow him on Twitter! 
Written by Katie Girouard.