Spreading the Good Vibes: Feed Your Soul with Natasha Dern
•
Posted on March 17 2016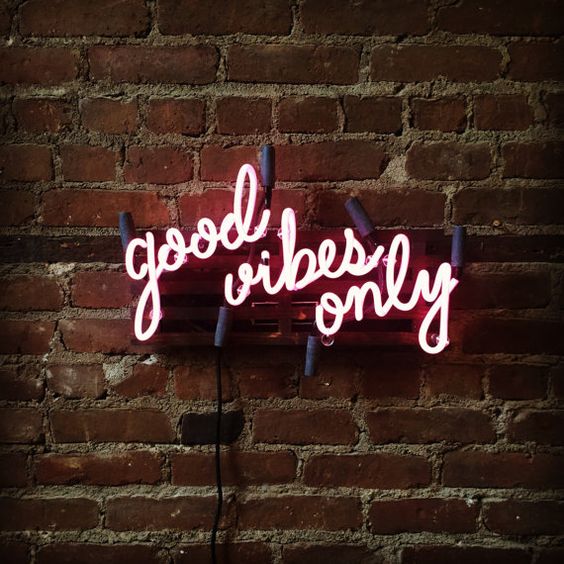 Okay, prepare to be introduced to the coolest and your new favorite website: My Daily Vibe. Mydailyvibe.com is a place to inspire and be inspired with the spread of good vibes. Meet the creator: Natasha Dern. Natasha is an entrepreneur, writer, HuffPost contributor, and creator and former co-host of 'The Buddha Lounge,' a show that explored spiritual practices, timeless wisdom, and greatest insights from contemporary thought leaders, celebrities, and visionaries of our time. Natasha has created a platform with more than enough sources of inspiration that readers can refer to…inclusive of a daily vibe quote and weekly vibe articles about topics on anything under the sun…love, fear, gratitude, and the pursuit of happiness.  Seriously picking up good vibes just writing about this site! As our readers know, My Little Magic Shop is all about those awesome inspirational quotes, so naturally, we're a little obsessed. Check it out IMMEDIATELY. What feeds Natasha's soul? Good vibes (let's see how many times "vibes" can be said in one paragraph), meditation, and her faith.  
Are there any consistent activities or rituals you do to maintain a sense of inner peace? Silence and solitude – when applied consistently can give you more than inner peace.
When you are in an emotional rut, what are your go to ways to bring yourself out of that feeling? I seek perspective first, and if that doesn't work, I invoke my inner coach for some pep talk. It works every time.
Before beginning a creative process, what type of preparation do you normally undertake? Visualization, it helps me to shape my creative vision down to the last detail.
Describe a time you underwent a particularly stressful situation and what measures you took to move through that process. Faith can move mountains and so does patience and so does breathing and so does taking it one day at a time – all the while maintaining hope and the belief that things have a way of working out. Always.
 Is there a particular genre of music that brings you calm? New Age/World beats, chill out music. Deva Premal – her voice is magic.
What is the most inspiring book you have ever read? Women Who Run With the Wolves by Clarissa Pinkola Estés.
Do you meditate?  If so, how did you learn and what methods do you use often? Yes, I do meditate. I have for many years and my breath is the method that helps me reach a deep state of mind.
Who is the most inspirational person you have ever met, and what did they reveal to you that never left you? A guru once told me in my twenties: 'Never bow down to anyone but God." In other words, never compromise your self-worth for anyone or anything other than Spirit. All these years later, it remains a guiding principle on my journey.
Check out the daily vibes' social media for daily inspo! Twitter, Facebook, Pinterest.
Written by Katie Girouard.