Book Of The Week - Magical Candle Crafting by Ember Grant
•
Posted on August 23 2019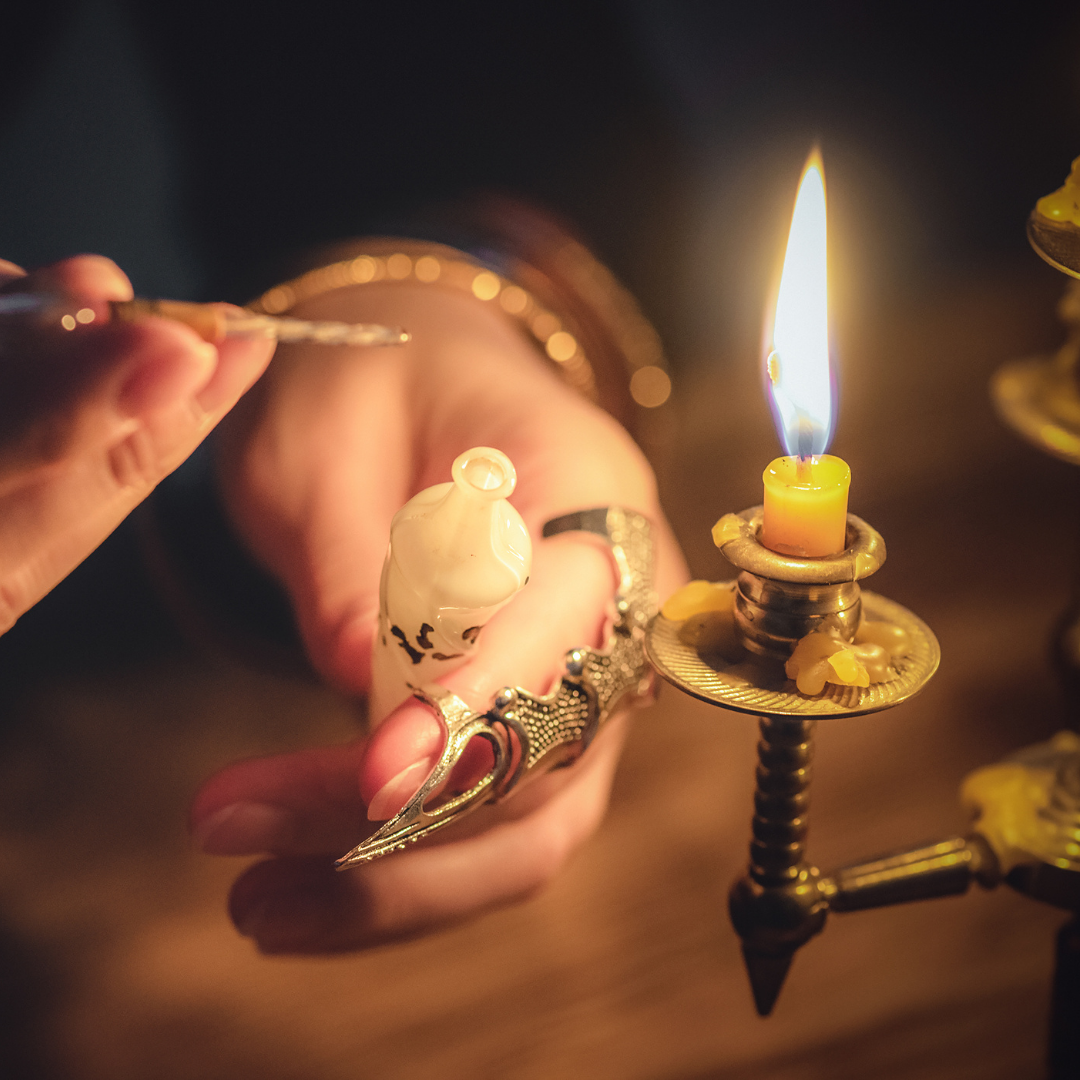 Hello, fellow book lovers!
How is your summer reading list going? Have you read most of the books on your list already? Because we sure did! If you are anything like us, you probably went through your reading list, and you are left with a desire to read more amazing books. Luckily for you, our team does a lot of reading and we always have an awesome book recommendation for you! This week, we want to share with you one of the most amazing books we have read for candle magic - Magical Candle Crafting by Ember Grant.
Why should I read Magical Candle Crafting by Ember Grant?
Have you ever wanted to enhance your candle magic, but weren't sure what more you can do during your ritual? Because if you have, there is a lot more to candle magic than what you can do during a ritual. To make the most powerful candles, empowered with a specific intention, the best way is to create them yourself. Magical Candle Crafting is an easy guide on how to make your own votive candles, and how to set intentions into them during the process of creating your own candle. From decorations, symbols, and where to get inexpensive tools to create your candles, this book has it all to help you turn into a candle making craftswoman in no time.
Candles can be used to celebrate every aspect of our lives and to enrich our world with magic. They offer us just enough light to see yet still maintain the mystery of darkness – a soft, gentle glow that can be both comforting and powerful.
Ember Grant, Magical Candle Crafting: Create Your Own Candles for Spells & Rituals
We enjoyed this book because it has a lot of information like when is the most optimal time for making each candle, and it also incorporates astrological information. Besides, the process of making your own candles is very fun, joyful and fulfilling! We had so much fun creating our own candles – it's an absolute must-read!
Tune in to our blog to get more awesome book recommendations!