Astro Alert: Mercury Retrograde Incoming
•
Posted on October 12 2020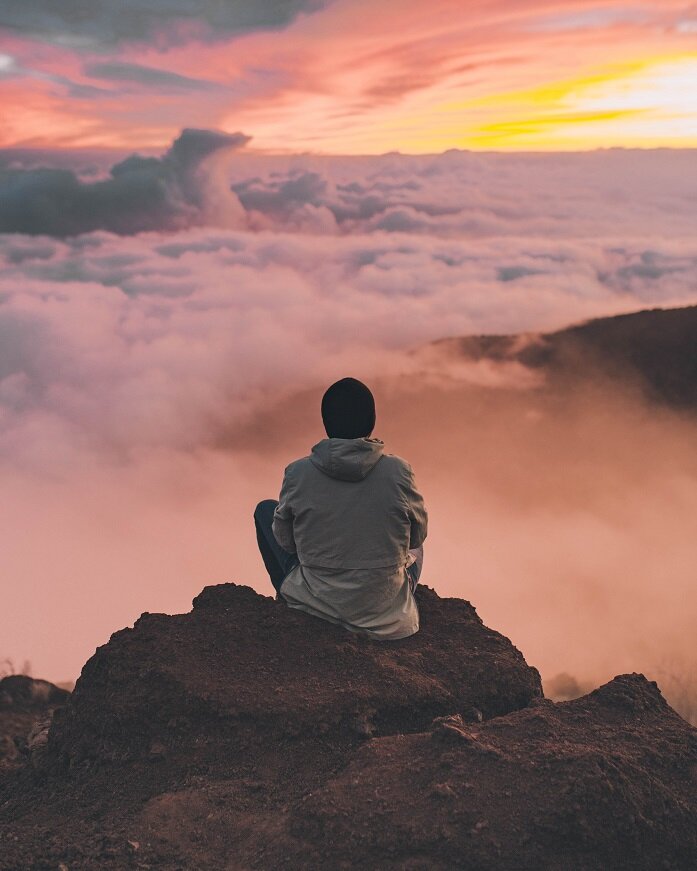 On the 12th, we have the final Jupiter-Neptune sextile of the year. This aspect brings hope, vision, and opportunity into our lives, softening the blow of rougher astrological transits. What are your dreams telling you? This is a great time for art, meditation, and selfless acts; the opportunities that arise could echo events that happened around February 20 or July 27.
On the 13th, Mercury goes retrograde in transformative Scorpio, marking the start of two weeks when we'll be prompted to do some deep inner work, digging to uncover hidden information, buried emotions, past traumas, old relationships. The effect that other people's energy had on us in the past will become more obvious now. This week will be particularly intense as the Sun opposing retrograde Mars can bring up some conflicts from the past
Mercury Retrograde: October 13-November 3
Mercury starts his autumn retrograde season in Scorpio on October 13. Scorpio Mercury makes our communication style inquisitive, frank, and sometimes caustic.
This placement generally supports us to dig deep, to find hidden information, and to figure out other people's motivations with ease. In retrograde, Mercury heightens these processes, prompting us to reconsider past grudges, desires, and attachments, as well as matters linked to shared finances (debts, taxes, inheritances, money shared with a partner). 
Mercury retrograde in Scorpio can reveal unexpected truths about a past situation and it can heighten our emotions, while also creating the perfect opportunity for reflection, self-analysis, journaling, rituals, spiritual connection, or psychotherapy, depending on what works for each of us.
A past romantic or business partner can come back into our lives during these weeks, giving us the chance to finally set the record straight. Remember that decisions made during Mercury retrograde are often reconsidered later on.
During his retrograde in Scorpio, Mercury stays locked into opposition with unconventional Uranus. As it usually goes with Mercury retro, communication can be a bit unclear, and it's better to take time for reflection instead of reacting on a whim.
The Mercury-Uranus opposition can make us even more prone to knee-jerk reactions and harsh words; this is why it's so important to work with our emotions during this Mercury retrograde, finding an outlet such as writing, therapy, meditation, or shadow work. These are useful tools, especially since quieting our mind… or even falling asleep might be a bit of a challenge these weeks.
From October 27 to November 3, Mercury retrogrades in Libra, the sign of relationships and partnerships. This is when we'll really be thinking about our relationship choices: the people, the quality of communication, the way we're able to negotiate, and to take in different perspectives.
Old relationship issues might resurface. If the balance is more difficult to find than usual, trust that your relationships are going through a valuable, necessary transformation. You're called to take responsibility for your side of the deal, to set boundaries, to find validation within yourself, and only then to seek it from others. Again, if an old partner comes back into your life, ask yourself if your current needs and priorities would still welcome them back.
Mercury is in his retrograde zone from September 23 to November 19, so issues linked to relationships, partnerships, sexuality, shared finances, knowledge, and self-knowledge will be active throughout this extended window of time. Those of us with important planets or points in Taurus, Leo, Scorpio, or Aquarius will feel the first two weeks of the retrograde more intensely, while Aries, Cancer, Libra, and Capricorn dominants will be more impacted by the last week of Mercury retro. 
Tune In To Our Blog To Learn More About Mercury Retrograde!