Silence, Stillness and Grace: Feed Your Soul with Diarra Kilpatrick
•
Posted on March 08 2016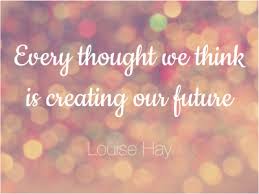 If there's anyone who knows how to keep her peace, it's Diarra Kilpatrick. Creator and star of  web series American Koko you can watch the pilot here) which, not to mention, received the Best Web Series Award at the American Black Film Festival in 2015, lives in LA with her husband, Miles, and is currently developing scripts for F/X and Amazon streaming services. The award-winning actress and writer seems to have her meditative processes down PAT. Not only does Diarra feed her soul with her work, but she also has yearly, monthly, weekly, and daily routines to help feed herself spiritually. Lucky for you, we got her to lay it all out for us.
Over the last two years, Diarra has started to attend a silent meditation retreat on New Year's Eve. "Starting the year with silence and stillness and grace has been far better for me than starting the year hung-over after some banal party," she explains. Obviously, a lot of us could take a page out of her book on this one. Monthly, the actress loves to visit LA's various Korean spas, as a ritual to not only clean her body, but to clean away all the muck and mire of stress and life experiences. "It's the best way to decompress and pamper myself. For 30 bucks a lovely Korean woman will scrub off your dead skin, I don't know if I've ever heard of a better bargain." Diarra weekly treats herself to a hot yoga class, she claims, "When I walk out the door, it's the best. I'm so at peace. Every class is like a baptism." To tie it all together, meditation every day is key to keeping this actress calm. 30 minutes in the morning and 30 minutes at night. Easy peasy. Kinda..
The New Year's Eve meditation retreat led Diarra to take meditation classes at her church, Agape International Spirit Center. The technique she learned there is simple: set an intention and place your attention on your breath. "The more you meditate, the more the quiet calls to you, and it doesn't feel like a chore. Now it's easier for me to sit in silence." Although meditation keeps her grounded, Diarra also turns to her surroundings, whether that's watching a lot of movies and TV, listening to interviews with artists discussing creative processes, or hanging out with her people. "I hang out with smart, funny people who say batshit things that make me laugh and think and expand my mind." Despite turning friends for inspiration, Diarra believes that whatever she creates already exists in her mind, and it's just about realizing it. Realizing that she needs to reveal that creativity puts a lot less stress on the process, she says. Crying also seems to work for the actress, as a sort of way to blow off steam to make room for the energy she needs. "It's weird, I don't fully understand it, but I do cry a lot before I write something." Everyone could agree that a good cry goes a long way; especially if it inspires you to write award winning shows for companies like F/X and Amazon streaming. Her biggest source of inspiration that feeds her soul? Kids. Now, you might be thinking, 'what can such a successful actress gain inspiration that relates to her life from children?' But Diarra explains, "They remind me that I was once this blank state of consciousness and joy to which I can return."
This is not to say that the actress does not have her down days. When in an emotional rut, Diarra has her go-to ways to bring herself out of that feeling. Her number one: gratitude. "If I can shift my thinking to gratitude and self-love, it will have a positive effect on me emotionally." She frequents Louise Hay's affirmations on YouTube, which help to break up the negative pattern of thinking that's creating the negative emotions. To Diarra, Louise Hay is like the kind, white grandma she never knew she needed. Diarra also suggests the Oprah Soul Sessions on YouTube as a good place to start when wanting to be mindful. To revive her spirit? A "Sex and the City" marathon is Diarra's cure all. To bring her calm? Musicals and 90s R&B. "I'm clearly a black nerd." It's okay, Diarra, we're right there with you!
Keep up with the amazing, funny, talented actress on Twitter: @DiarraOni. And don't forget to keep an eye out on her new series of work! From what we know about Diarra, it will not disappoint.
Thank you, Diarra!
Written by Katie Girouard.