Astro Alert : Venus in Virgo And Libra
•
Posted on September 01 2022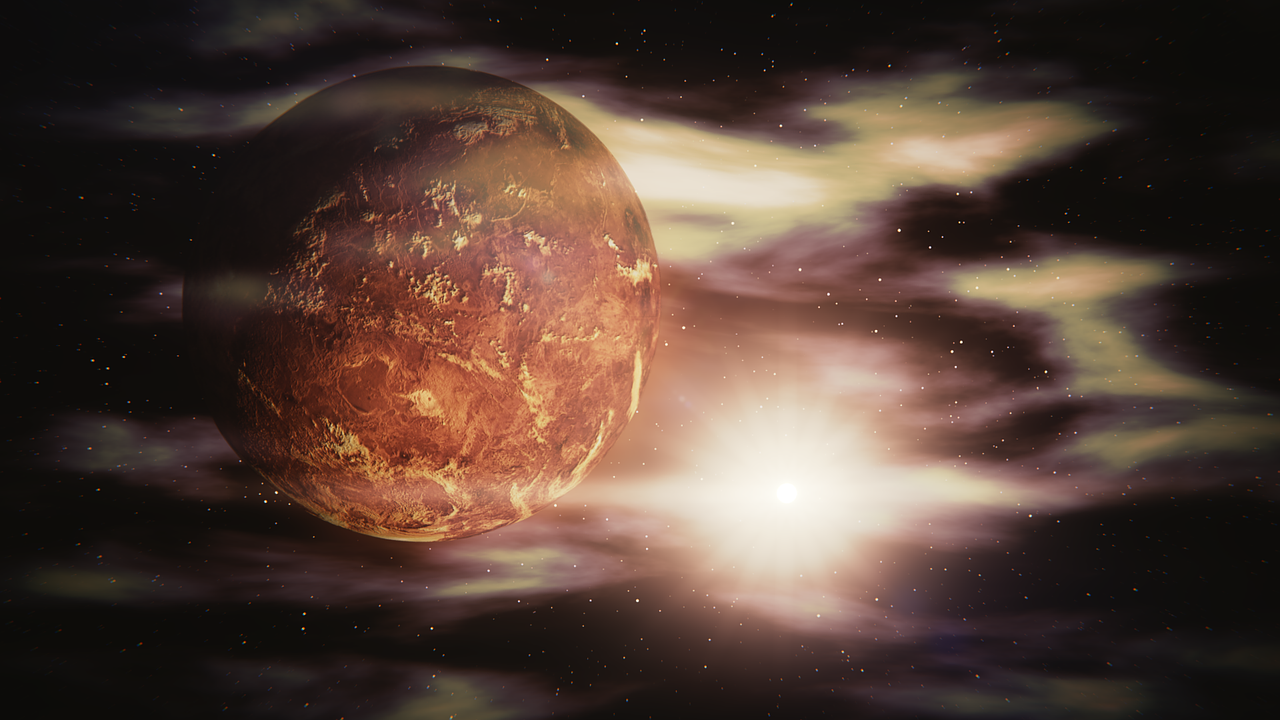 Dear Magic Makers, September merges the analytical energy of Virgo with that of harmony-seeking Libra, with Mercury retrograde acting as a bridge between the two signs. The quest for meaning & perfection, alongside the search for balance in relationships, can mark our personal and collective journey this month. Let's find out more…
VENUS IN VIRGO:
SEPTEMBER 5 - SEPTEMBER 29
In the service-oriented sign of Virgo, love goddess Venus leaves behind her silk dress and golden bracelets and chooses a role of quiet devotion instead: to her loved one, to her community, to an ideal of perfection. With this placement, love is simple, kind, and drama-free. The following month supports us to focus on common routines, acts of service, and words of appreciation for improving our relationships.
The mix between Venus, the planet of pleasure, and Virgo, the sign of work and health, marks September as a great month to find joy in accomplishing our daily tasks. We can improve our relationship with co-workers and implement a health routine that we enjoy. Venus brings ease and harmony in the sign that it transits, showing us that struggle isn't always necessary for success. 
A good way to work with this energy is to set an intention of effortlessness and flow at the beginning of each day: allow the Universe to work through you and take care of small tasks with the awareness that every little action counts. When we focus less on the result and more on the process, we can find perfection moment by moment instead of outsourcing our worth to an external accomplishment.
With Venus in Virgo, less is more! Venus rules our resources, while Virgo nurtures a deep connection with nature. Whether we're talking about fabrics, food, or beauty, we might be more attracted to what is natural and organic and we're supported to choose quality products that bring us closer to the Earth. 
In love, we'll be less impressed by dramatic displays of affection and more receptive to acts of service and genuine interest for our well-being. Intelligence, modesty, and attention to detail can be traits that we're looking for in a possible partner or qualities that we appreciate in our current relationship. 
Are you wondering how you can improve your love life this September? Offer to run an errand for your partner or volunteer to organize their work space. Give them a massage after a long day. Be present, show that you care, and make sure to express your needs as well: Venus in Virgo brings the lesson of self-love and self-worth, especially for those of us who tend to be other-oriented.
KEY DATES FOR VENUS IN VIRGO:
September 16: Today, sensitive Venus clashes with dynamic Mars, bringing possible tensions in our relationships. This is a time to express our desires in loving ways: those who usually follow their own rhythm are prompted to compromise more, while those who focus more on others are challenged to be assertive about their needs. Stay mindful of your words and be willing to work things out through honest conversation.
September 20: This is a great day for spicing up our routines or welcoming change at the workplace. Teamwork and collaboration can lead to innovative ideas. An opportunity to do something different can bring an expansion of our personal freedom. This is not a day to act in the same way and expect different results: dare to color outside the lines!
September 24: If you've been wearing rose-colored glasses in your relationships, this day can tempt you to amplify an illusion and challenge you to see things as they are. Themes around devotion and sacrifice can be active at this time: it's up to us to tell the difference between someone who deserves our dedication and someone who isn't showing up authentically in a relationship. On the bright side, this is a great day for spiritual and artistic pursuits: our intuition and inspiration can be off the charts!
September 26: This is a transformative day that amps up passion, prompting us to seek intimacy, ask soul-searching questions, and go beyond appearances in our relationships. Beyond love, it's also a great day for laser-sharp focus in the projects and activities that excite us. A powerful aspect between Venus, the planet of relationships & harmony, and Mercury, the planet of logic & conversation, can bring success in negotiations or important discussions. 
Those of us with strong Gemini, Virgo, Sagittarius, or Pisces energy feel the influence of this transit the most, but all of us are supported to embrace simplicity and nurture devotion in the life area ruled by Virgo in the birth chart.
Venus in Libra:
September 29 – October 23 
After her careful dance through introverted Virgo, Venus enters her home sign, Libra, on September 29. This is the season of soft lights, candlelit dinners, art museums, and poetry: beauty goddess Venus feels at home in balance-seeking Libra, a sign that knows how to enjoy the best in life. What does beauty mean to you and how can you appreciate it or bring more of it into the world in the following weeks? 
In the sign of relationships, Venus can take on the role of a matchmaker this month: especially for Libra, Aries, and Gemini, it can be a great time for romance. Those of us who are single have better chances of meeting someone new or getting close to a crush, while those who are in a relationship can benefit from  planning romantic dates and nurturing the connection with extra care and affection. In short, love is on our minds during this transit, and the cosmic vibes are fully backing us up!
Beyond favoring connection and intimacy, Venus in Libra supports us to feel attractive and inspired. Some of us might focus on beauty rituals or update their wardrobe, while others might spin a new creative project or visit an art expo. Because the focus is on bringing more pleasure and balance in our lives, Venus in Libra can be a breath of fresh air during this crazy year. 
Key dates for Venus in Libra:
October 1. Summer might be over, but love is still in the air – this day is great for meeting someone new, having fun with your partner, or immersing yourself in a creative hobby. Plan something relaxing or, if you can, take the entire day off: not many of us will be thinking of work at this time. As a challenge, avoid excess or unrealistic promises in love today.
October 14. Today is great for business meetings, formal occasions, and career progress: we can easily combine responsibility with pleasure and some of us can receive help from an expert or an authority figure. A relationship can reach a new level of commitment.
October 18. When Venus, the planet of romance and creativity, forms a flowing aspect with Mars, the planet of desire and manifestation, we can grow through intimacy, passion, and creative self-expression. Feminine and masculine energies are in harmony today, giving us a boost of vitality and supporting balanced interactions. 
October 20. Today's energy is transformative for our relationships. On the bright side, we can enjoy an extra dose of passion & intensity and we can grow through being vulnerable with those we trust. As a challenge, we might get easily triggered in relationships, especially in situations where we fear abandonment, rejection, or betrayal. We're supported to dance with our shadows and focus on emotional and relational healing today.
Check Out Your

 

FREE Monthly Horoscopes

 

And See How Venus in Virgo And Libra Will Affect You!