Astro Alert: Venus Conjunct Mars In Capricorn
•
Posted on February 14 2022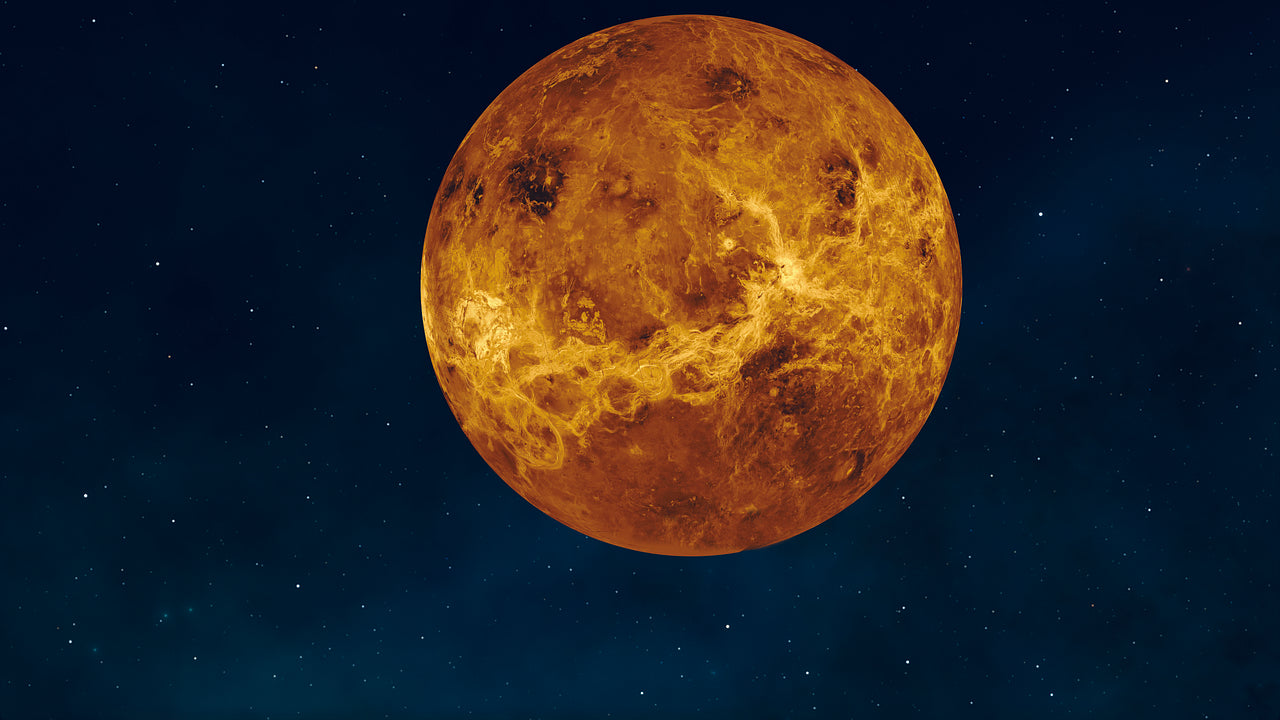 Venus conjuncts Mars in Capricorn, marking a great time for socializing and romance, all in the serious, commitment-oriented style of this steady Earth sign.
A romance might start, bloom, or reach a tipping point on the Leo Full Moon; so can a creative project! In mid-February, we're supported to follow what brings us pleasure and fulfillment.
Venus conjunct Mars in Capricorn:
February 16
In Greek mythology, Venus and Mars are the archetypal lovers: Venus, the goddess of love and beauty, cheats on her husband with the young, handsome Mars, the god of war. The energy of these two planets is irresistible when they're together: while Venus is soft and sensual, Mars brings the spark of desire and initiative that puts things in motion. On February 16 and in the entire second half of the month, expect things to heat up when it comes to love and relationships! This is a great time frame to enjoy passion with a loved one or – for those of us who are single – to meet someone new.
Venus-Mars contacts don't necessarily support commitment: the focus is on the things that bring us pleasure (Venus) and the actions that we can take in their direction (Mars). Games of pursuit and conquest are frequent, but other supportive aspects are needed for a relationship to work out in the long term. 
However, Venus conjunct Mars in down-to-earth Capricorn brings a mix of adventure and stability, making it easy to either seek passion and connection for the long term… or to enjoy the moment with full awareness of our (temporary) intentions and expectations. It can be easier to commit to someone we're passionate about or to approach flings in a mature, responsible way at this time. 
The energy of Venus and Mars extends beyond love and sex: the second half of February is great for investing in a creative project, launching a new business venture, and generally pursuing our goals with amped-up passion and ambition. We can feel more magnetic in both our personal and our professional lives, so this is the perfect time to take action, knowing that positive feedback is more likely.
As a downside, it's good to stay aware of a tendency to go too fast, blinded by either passion or ambition. Sparks will fly – it's up to us to turn this energy into passion and growth instead of conflict. Those of us with strong Aries, Cancer, Libra, and Capricorn energy will feel the effects of this conjunction the most, but all of us can benefit from an extra dose of passion, creativity, and determination in the life area ruled by Capricorn in the birth chart.
Tune In To Our Blog To Learn More About Astrology In 2022!