Astro Alert: New Moon In Libra Incoming
•
Posted on October 04 2021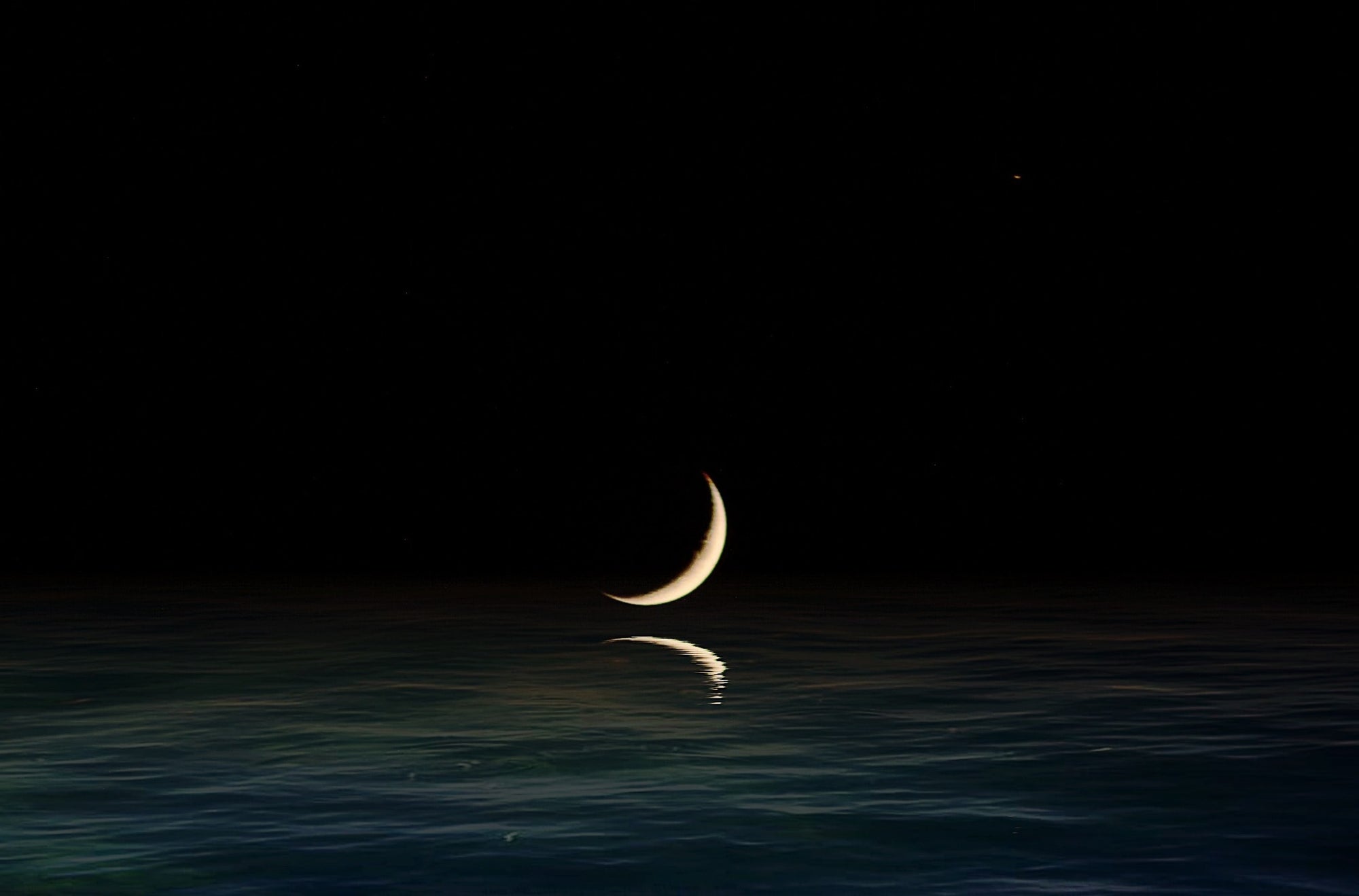 With Pluto direct starting from the 6th, we're ready to integrate and express what we've learned in the past months about our inner power. On this same day, an intense Libra New Moon supports new beginnings in our relationships and partnerships.
Libra energy may be gentle and diplomatic, but fiery Mars and stern Saturn turn this New Moon into an opportunity for setting boundaries, clarifying our relationship values, and uniting with others for a common goal. There's an emphasis on action, commitment, and conflict resolution that reminds us how connecting with others isn't always easy.
New Moon in Libra: October 6
Are you ready for a new start in your relationships? This New Moon is extra fiery and means some serious business! With Mercury retrograde in Libra, the sign of relationships, transformative Pluto stationing direct in Capricorn, the sign of power and authority, and support from down-to-earth Saturn, the planet of karma (also preparing to station direct), the tangled Libra New Moon opens up a new chapter in the way we compromise, use our power, and negotiate boundaries in our connections.
New Moons are all about fresh beginnings, but with Mercury retrograde in the mix, old conflicts, disputes, or failed negotiations are resurfacing, challenging us to find creative solutions.
Some of us could reignite the spark with an ex, find the motivation to resume a project we've abandoned in the past, or discuss the terms of an existing contract. Stay mindful of what is worth saving from your past… and what is better left behind.

Pluto, the planet of sex, power, secrets, and transformation, stationing direct can make us feel like we've just woken up from a long sleep and we're becoming increasingly aware of the power imbalances and the emotional depths that have been present in our lives until now. There's something fated and profoundly transformative in the energy of this New Moon, supporting us to separate from what no longer serves us on the new journey ahead.
In the worst-case scenario, we could be dealing with obsession, jealousy, inequality, or power plays or going through intense events that deconstruct what we previously knew about relationships. In the best-case scenario, we're ready to deepen intimacy with a partner or with our own lights and shadows, bringing more awareness, passion, and confidence in the mix. Whatever is starting now in our relationships bears the mark of depth and transformation, supporting us to face our shadows and to honor our desires.
Issues linked to fairness, equality, and justice are at the forefront of our personal and collective consciousness at this time. The Moon's exact conjunction with passionate Mars makes this a time for taking action, defending our values, and fighting for equality, whether we're choosing to join a protest, to state our needs more clearly with a partner, or to invest more in the relationships that make us feel seen, supported, and respected.

If tempers flare at this time, it's only because issues that we've previously swept under the rug are now impossible to ignore. If we've been playing small because we were afraid of conflict or loss of approval from others, this New Moon is a great time to speak our truth, to say "no" when needed, and to work toward mutually beneficial agreements in our relationships. Libra is the sign of "us", but fiery Mars is here to remind us that we need to define ourselves and to take care of our well-being in order to function well within a partnership of any kind. Giving away our power is no longer sustainable.

For those of us who find it more difficult to compromise, this New Moon might bring situations where we need to open up more, to take in different perspectives, to avoid following our first impulse in favor of a more balanced, calculated, and rational approach. A supportive Moon-Saturn trine reminds us that relationships need work and that efforts made now will be worth it in the long term, even if we might temporarily feel a sense of increased pressure or responsibility.
The good news is that what we're building now in terms of our relationships and partnerships can stand the test of time! If things are still unclear (courtesy of Mercury retrograde), trust that the fog will clear away starting from mid-October. It's no coincidence that this New Moon's Sabian symbol is "In the heat of the noon hour, a man takes a siesta". Relax, breathe, set your intentions, and take things one at a time.
Those of us with strong Aries, Cancer, Libra, or Capricorn energy will feel the transformative effects of this New Moon the most, but all of us are supported to set intentions and to reflect on how we can nurture balance, fairness, cooperation, strong boundaries, and healthy compromise in the area ruled by Libra in the birth chart. 
New Moon Journal Prompts:
Is there an equal give and take in my relationships? Do connections with others energize or drain me?

Where am I being called to pause, reflect, reconsider, and renegotiate in my relationships?

What action can I take to transform the way I relate to those around me?