Astro Alert: Jupiter Is Going Retrograde
•
Posted on July 26 2021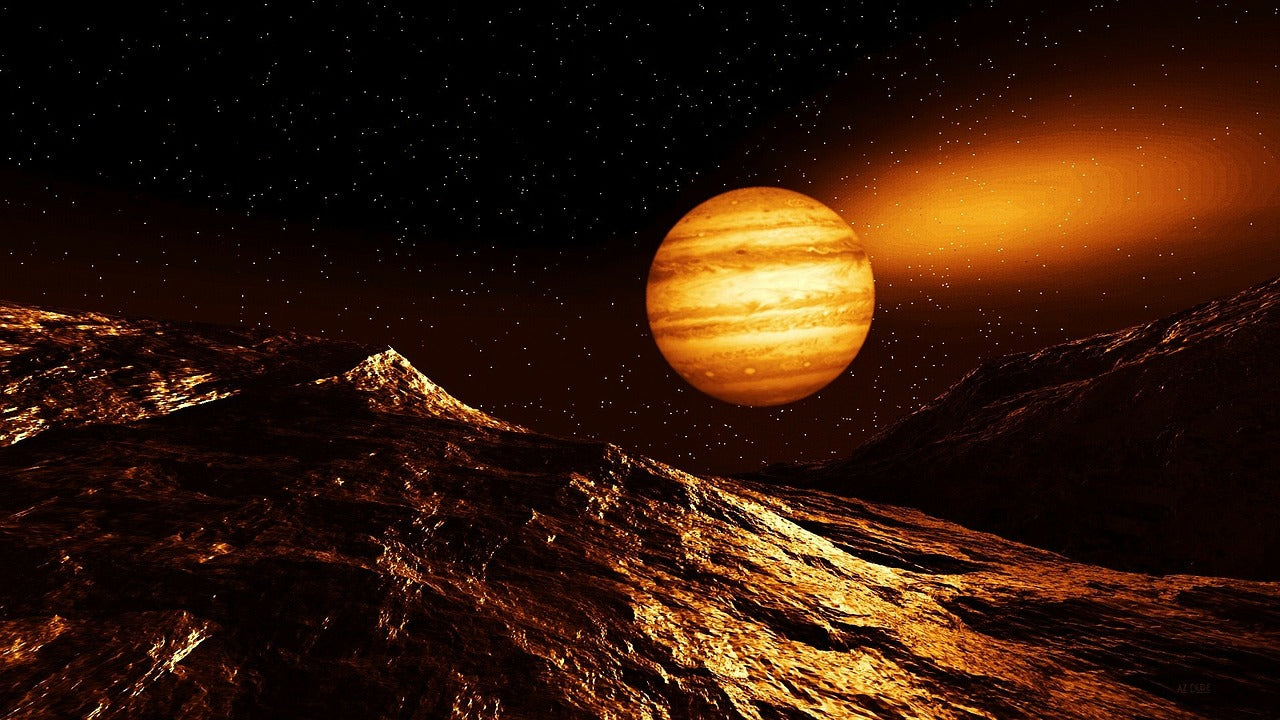 If some of us have been struggling with self-assertion, Mercury entering Leo on the 27th gives us a new chance to speak our minds with confidence, while Jupiter retrograde sliding back into Aquarius shifts the vibe from boundless and emotional to practical and intellectual, supporting us to reconsider our long-term plans and allegiances until October 18. Notice if you're revisiting situations or reconsidering decisions made in mid-May; avoid rushing things, especially around the 29th, when impulsive decisions might be more tempting than ever.
Jupiter retrograde in Aquarius: July 28-October 18
After two months in dreamy Pisces, Jupiter retrogrades back into Aquarius, revisiting the degrees he's been transiting between the start of April and the middle of May. We've got a new opportunity to gain a deeper perspective on what has been unfolding back then in our lives, especially in the areas ruled by Aquarius: friendship, alliances, groups, innovation, and dreams for the future. We could contact or be contacted by an old friend, resume a social, humanitarian, or innovative project we've started in the past, or reconnect to an aspiration we haven't considered in a while.
When retrograde, Jupiter is still his friendly, expansive self, but he prompts us to look within before we start something new or take a leap of faith. In the following months, this holds true especially for our projects and long-term plans. We're being supported to reflect on our goals, write them down, and focus on envisioning the future we desire. Starting from October 18, when Jupiter goes direct again, it will be easier to make those dreams come true!
Jupiter retrograde in Aquarius can also make us think about the way we relate to others. Some friendships could deepen at this time, while others- especially those based on judgment, gossip, or complaining- might be better left behind. This transit is a great opportunity to think about what we really value in our connections with others!