4 Best Sacred Geometry Books
•
Posted on December 13 2019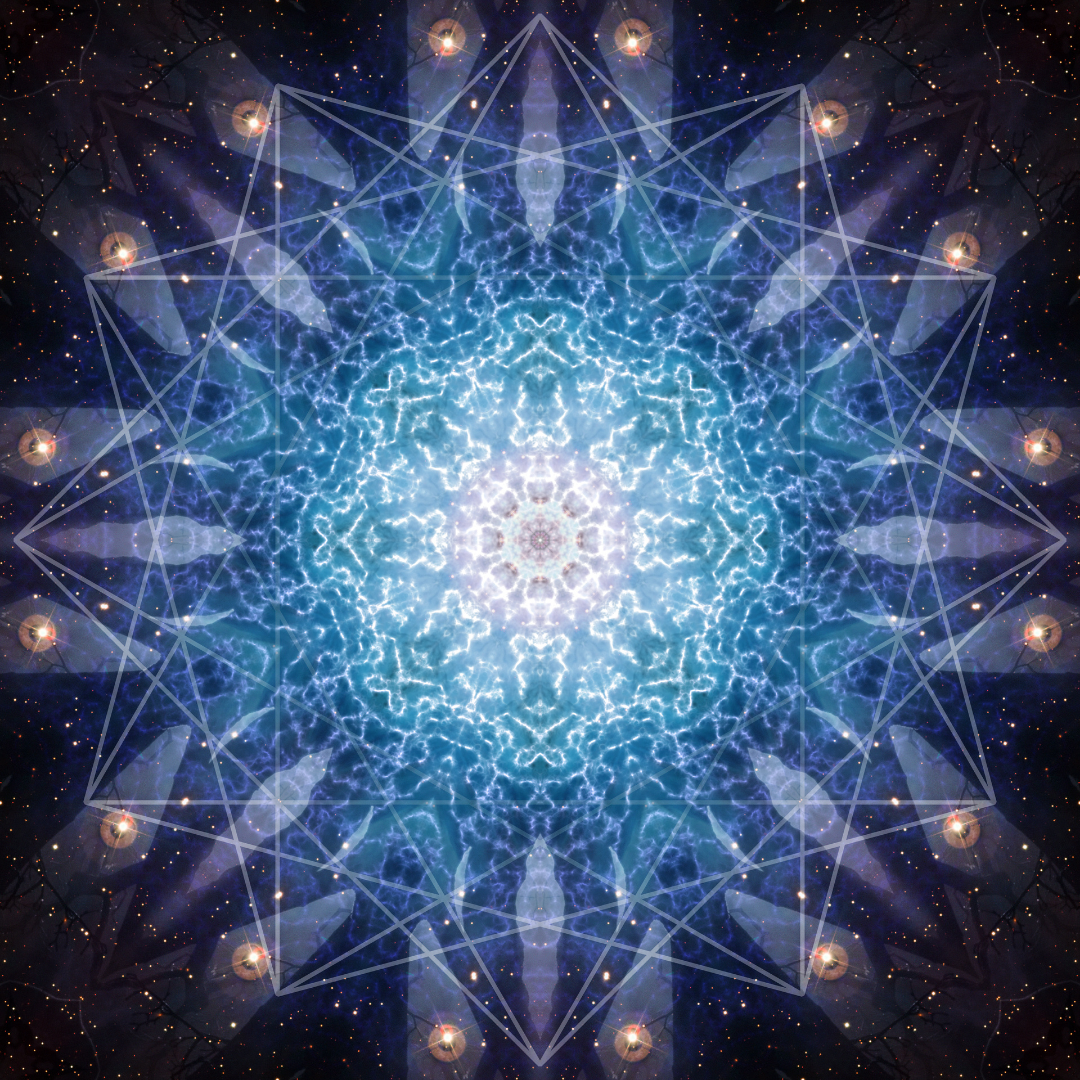 Hello, fellow bookworms!
Are you all snuggled up in your blankets, on these cold winter days? Then all you need is some good tea or coffee and a good book, to enjoy the perfect winter evening. We are strong believers that knowledge is the gate for creating your own damn magic, and we always make sure to recommend the most helpful books we have read.
Today, we are sharing a very special list with you – these 4 book gems will help you learn all about sacred geometry! Although sacred geometry, as a teaching and belief has been around for a while, it's hard to learn solely from internet sources. That's why we put together this reading list on sacred geometry, just for you! So, grab your blanket and tea, and enjoy!
1. Sacred Geometry: Philosophy and Practice by Robert Lawlor
If you want to start off learning about sacred geometry, then this is the book to start off your journey! The author explains both the history and the connection between sacred geometry and ourselves. It's an amazing book!
It seems that the basic assumption of traditional philosophies is that human intellectual powers are for the purpose of accelerating our own evolution beyond the restraints of biological determinism which binds all other living organisms. Methods such as yoga, meditation, concentration, the arts, the crafts, are psychophysical techniques to further this fundamental goal. The practice of Sacred Geometry is one these essential techniques of self-development.
Robert Lawlor, Sacred Geometry: Philosophy and Practice
2. The Dimensions of Paradise: Sacred Geometry, Ancient Science, and the Heavenly Order on Earth Paperback by John Michell
This is an absolutely brilliant book! The author is very intelligent and has very vast knowledge of sacred geometry. He will lead you from the very beginnings in history, through mathematical equations, cosmology and so much more. Definitely pick this book up!
The overall purpose of modern speculative physics is to construct a Grand Unified Theory demonstrating mathematically the generation of the physical universe and its underlying dynamics. Ancient scientific metaphysics had a similar but wider function. It attempted to describe not only the nature of the physical universe but human nature also, and in the same terms, linking the two together as macrocosmic and microcosmic aspects of the one primordial act of creation. The universe, human nature, and the mind of the creator were made commensurable by number, which Plato called the "bond" holding all things together.
John Michell, The Dimensions of Paradise: Sacred Geometry, Ancient Science, and the Heavenly Order on Earth Paperback
3. Quadrivium: Number Geometry Music Heaven by Wooden Books
When you study about sacred geometry, one of the thing that you learn is that you need to know the history behind it and how it all started before you can really start to understand it. The things is a lot of people are confused when some books or resources dive into mathematics, and then they start talking about music, and cosmology and our overall connection and health with sacred geometry. This is an amazing book that speaks about each aspect of sacred geometry, and explains each aspect. It's perfect for beginners and little more advanced sacred geometry learners!
The sphere is a symbol of the cosmos and the totality of manifest creation. Very large and very small things in nature tend to be spherical. Einstein discovered that a point in four dimensions (i.e. you here and now) is a sphere expanding at the speed of light, and all we can see of the entire universe is inside an event-horizon sphere. The cube represents the earth.
John Martineau, Quadrivium: Number Geometry Music Heaven
4. A Beginner's Guide to Constructing the Universe: Mathematical Archetypes of Nature, Art, and Science by Michael S. Schneider
And for last, we have left our favorite sacred geometry book of all times! Although it can be a bit harder to read because this book isn't exactly written in everyday casual American language, it simply holds so much information about sacred geometry, that it's inevitable to pick it up and read it. For us, this is the best sacred geometry book that we have picked up!
Spirals are deeply rooted in the architecture of the universe; they are found in every size and substance. We're always intimate with spirals yet rarely notice them. Sometimes we miss them due to familiarity, as in water whirling down the tub's drain and in the shape of our ears. Sometimes we miss them because of their obscurity, as in the spiral "staircase" of leaves whirling around a stem. Sometimes we miss them because of their size, or distance, hurricanes or galaxies. And sometimes we miss them because of their invisibility, as in the shape of the wind and waves of emotion.
Michael S. Schneider, A Beginner's Guide to Constructing the Universe: The Mathematical Archetypes of Nature, Art, and Science